'20s Vintagey island hardware headaches
Here are my perimeter cabinet cup pulls from Classic Brass:
Sorry this image is no longer available.
The finish is Weathered Bronze, which is very dark but not quite black--sort of like ORB except the underlying tone is brass/yellow instead of copper/red.
But the island is supposed to look like a different piece of furniture. It's in a sort of rusty, barny red, based on this piece: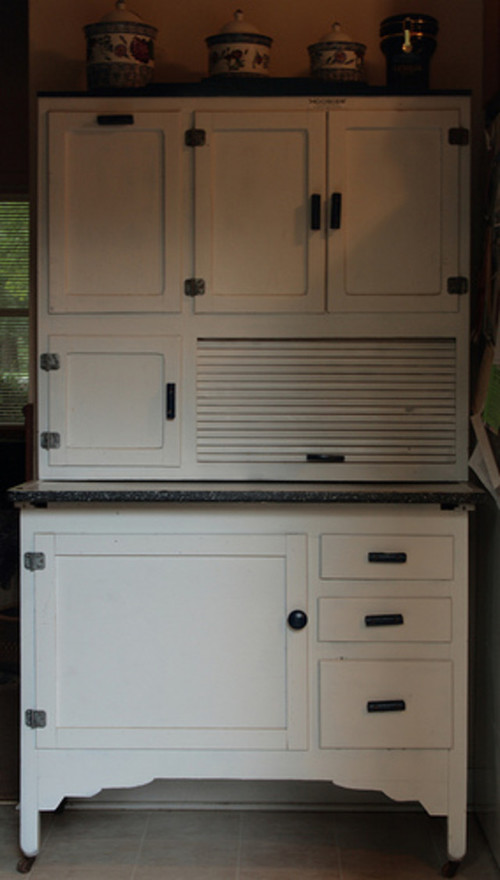 Which Bellsmom generously Photoshopped into this (ignore the stack of drawers next to the stool--that space will be open as part of the overhang.)
The hinges will be these, I think. ORB as long as it's not too coppery.
I'm not worried about finding plain knobs, but what about those drawer handles?
I am finding hardly anything that works. Restoration Hardware has the Maddox pull, which is being discontinued.
It's OK, not perfect (I've seen it in person and it's sort of rustic transitional); but the big issue is that it has definite copper undertones--not a good match at all.
You can actually get reproduction Bakelite handles.
Sorry this image is no longer available.
However, these are seriously black and shiny. I do not want the island hardware to stand out or be too noticeable, but just fit in as if it were original.
Any other ideas?