Corningware and Lids
olivertwistkitchen
December 10, 2012
So I will have drawers for my pots/pans and probably a separate shallower drawer for the lids.
But what about corningware bowls?
These will be in an upper cabinet. Can anyone post pictures of an organizational system to store these glass lids in an upper?
Right now I have something like this
http://www.amazon.com/Schulte-2313061411-Lid-Organizer-White/dp/B003I5J186/ref=sr_1_1?ie=UTF8&qid=1355116216&sr=8-1&keywords=lid+organizer
It's functional, just wondering if I can "upgrade" in the reno.
Thanks.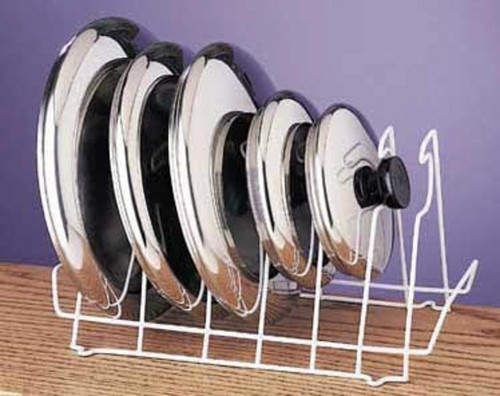 This post was edited by olivertwist on Mon, Dec 10, 12 at 0:13