Backsplash before kitchen is finished
Today the floor company I picked started on my floors and backsplash. They got the floors prepped today and got the backsplash up. They'll install the floor and grout the backsplash tomorrow.
Last Friday the guys that are working on my kitchen put my pendants up and some of the door and drawer pull on. They needed to get shorter screws to put the rest of the drawer pulls on. They finished putting in my UCL but haven't tried to see if they are going to work. I didn't have a dimmer switch.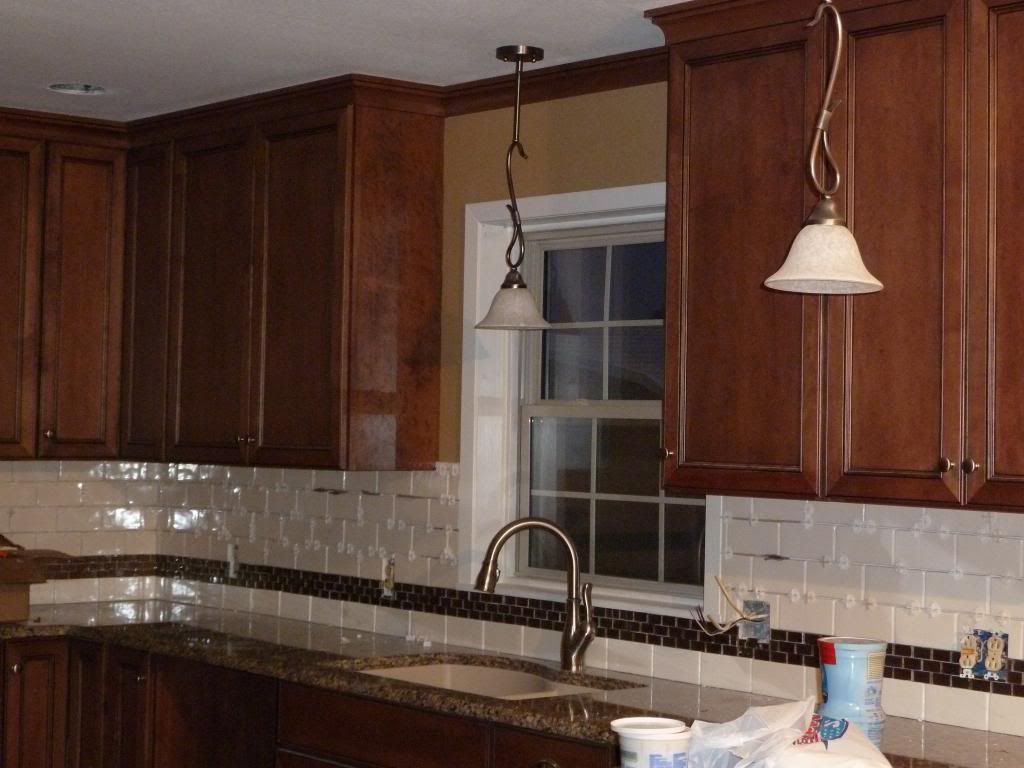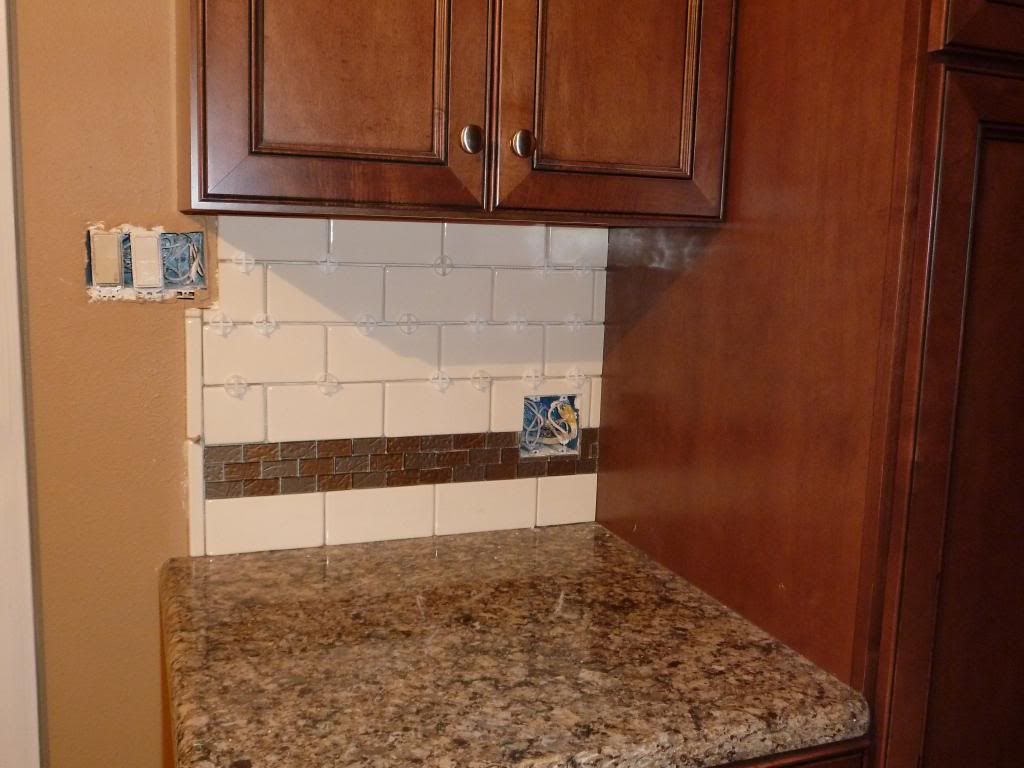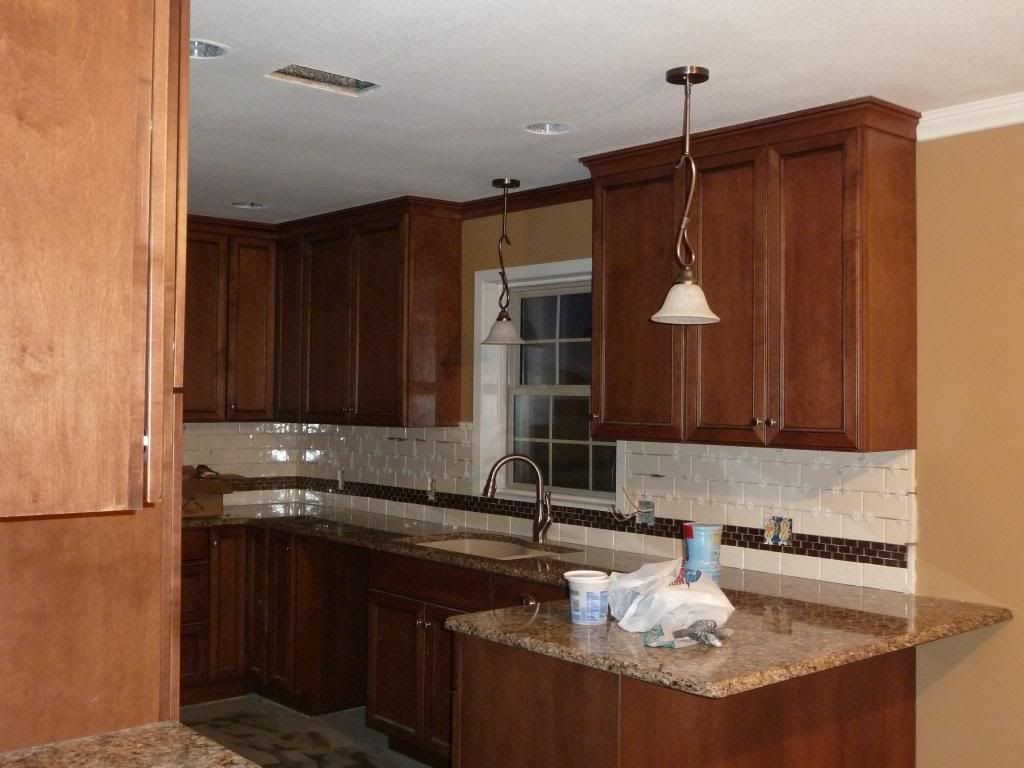 Update of Friday's water disaster... Everything seems to have dried fine. I don't see any discoloration or feel any difference in the cabinets. We had a few warm days with the sun facing the brick, so that helped dry the outside wall.
Thanks again for all the help with that!
Vicki