Sharb-inspired Pantry Done!
We finally finished our DIY Sharb-inspired pantry! (Sorry folks, no chandelier!)
Here are the pics....
Come visit my pantry...
The door opens...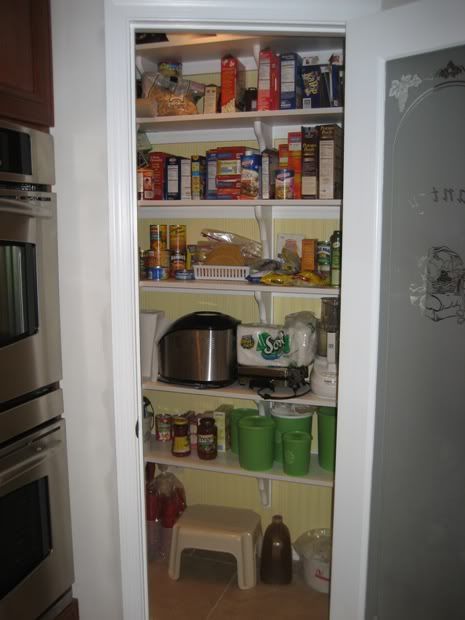 The left side...
The left side has 15" deep shelves and holds, top-to-bottom, cereals, snacks & drinks, gluten-free foods, cookbooks & appliance manuals, two bins--one for yams & one for white potatoes, and toaster oven & coffeemaker on the floor. (Small appliance shelf now holds cookbooks. Toaster Oven & coffee maker are now on the floor.)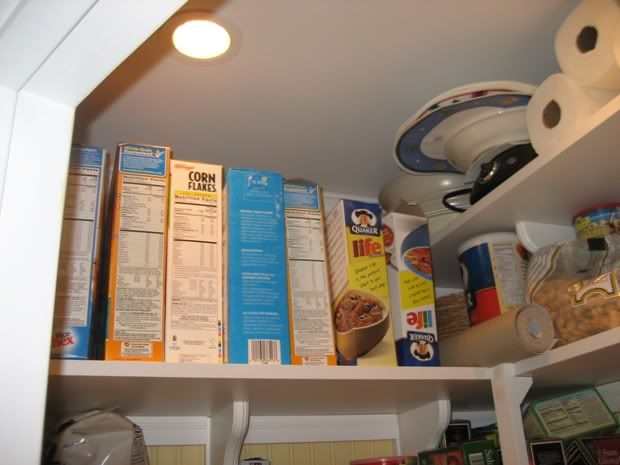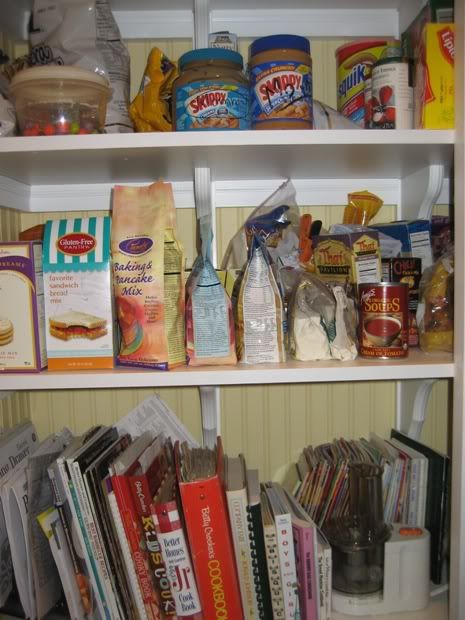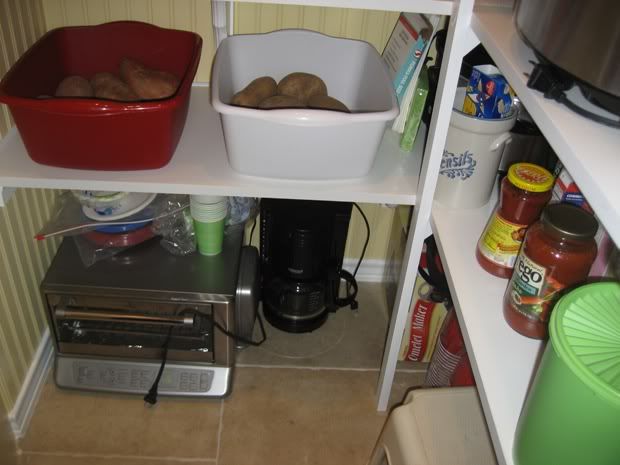 The right side...
The right side has 12" deep shelves and holds, top-to-bottom, paper towels, baking/cooking supplies (next 3 shelves), small appliances, more baking supplies. The floor has a stool & paper plates & plastic cups. My extra oven racks are leaning against the far right wall. Eventually, we will be mounting our broom & dustpan there. (Don't know where the extra oven racks will go.)