Ack! Quick used cabinet pricing help needed
I sold our old range today on craigslist and the buyers are interested in our cabinets & laminate too. They're coming back today to pick up the range and asked me to figure out a price for the cabinets & laminate.
I have absolutely no idea, please give me some guidance! Maybe you donated yours to restore and figured out a price for tax purposes?
I'm not looking for perfection or anything close, just some ballpark estimates.
I found a listing on craigslist for a very similar local kitchen which also included the sink and dishwasher for $1000. Of course I have no idea if they got that! Seems high to me.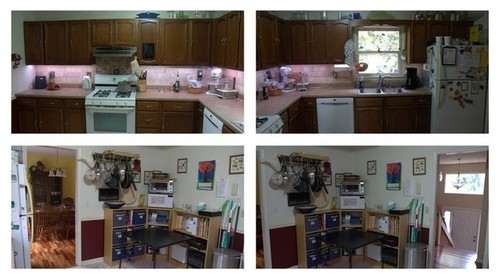 Here is a link that might be useful: similar kitchen