My wine glasses don't fit in the cabinet stemware holder
Has anyone else had this issue? We have Medallion cabinets, and in our wetbar area we have a built in wine bottle wine glass storage rack. We have tried our inexpensive wine and champagne glasses from Target as well as our nicer Mikasa stuff, and nothing fits. We tried a couple other random martini glasses and wedding gift presents, and they don't fit either! The slots just aren't wide enough to slide in the glasses. What good is a stemware holder if it doesn't hold any stemware?!?
Here's an older pic of our wetbar. The rack looks fine but certainly doesn't function well.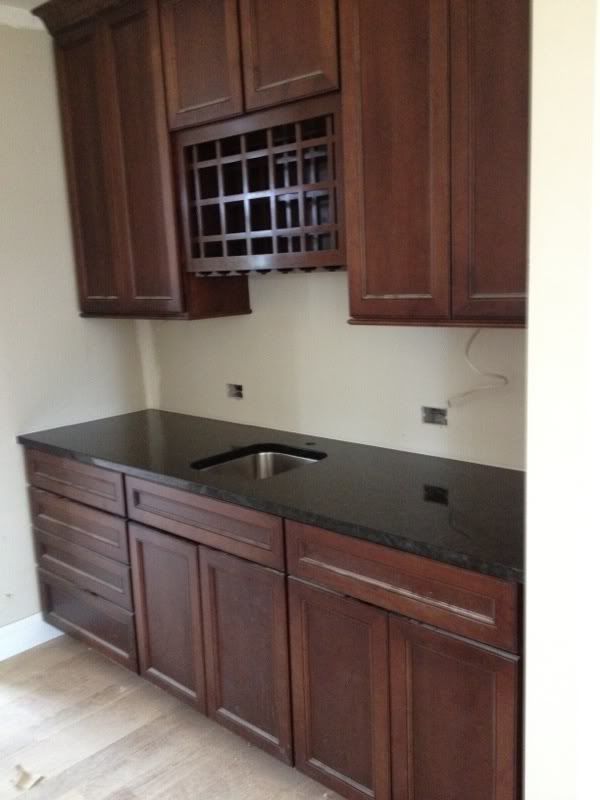 Any suggestions on how to handle this? My builder is stopping by on Tuesday to do some other things and I'd like to mention it to him.