Color scheme for 1920s-1930s kitchen-what do you think?
ideagirl2
November 16, 2011
In order not to intrude on Marcolo's excellent "Design Around This: 1920s" thread (see link below), here's a separate thread seeking your design wisdom. We're doing a retro style kitchen. I had a whole scheme worked out... and then I found out that the paint could be removed from the original 1935 tile on my sink wall, and here's what was underneath: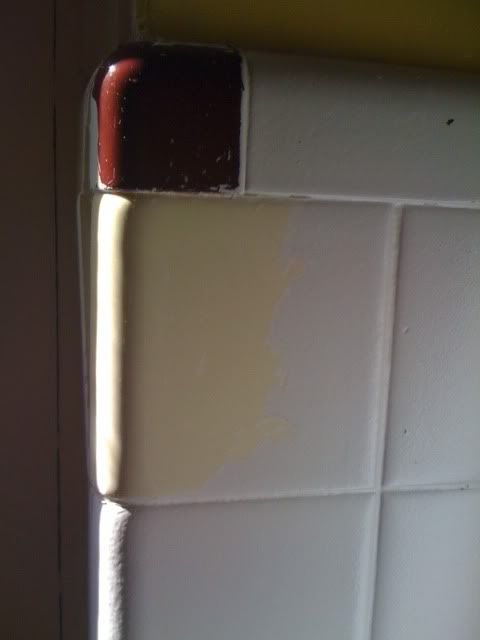 Butter yellow and burgundy! I love it. But I cannot seem to come up with a good combination of cabinet colors (or stain) and counter color. We're looking mostly at laminate (maybe the Wilsonart Carrara marble? Or the faux soapstone?) or wood for the counter, or maybe green marble, but we're not fixated on that. We don't want the kitchen too dark; it's north-facing and I don't want to aggravate the lack of light issue.
Can you think of a wood stain and counter combo that would work with this tile? It is original 1930s tile, so it goes from the floor to about shoulder height. At this point we're leaning a bit towards stained wood because we're not sure how long we're going to be in this house, and stained seems more versatile in that it's easier to paint stained wood than to un-paint painted wood. I do like cream cabinets, and pale yellow, and various other colors, but am not sure I want to commit to that since we don't see this as our forever house.
Any ideas??
Here is a link that might be useful: Design Around This - 1920s Kitchen Thread