Seek expert re: staining of metal strainer
Hi, all - can you please refer to attached pic. which shows the result of my cleaning the drain area of 1950s sink drain.
Where you see the gold-color (instead of steel) is where I'd applied Zud, due to a bad-quality wire-mesh strainer I previously had in there which caused a rusty-brown-sticky residue to build up around the drain area.
At this point, I'd very much like to buy the RSVP Endurance sink strainer
Please note that I'm not at all seeking advice re: beautifying the discoloration. All i'm wanting to figure out is whether the Endurance will itself not disintegrate with rust and leave residues (even if seated atop such an "unconventional environment)? Or might there be interactions between, say, residues of Ajax or Lysol sandwiched between the Endurance strainer - and the discolored rim-of-drain?
Thanks.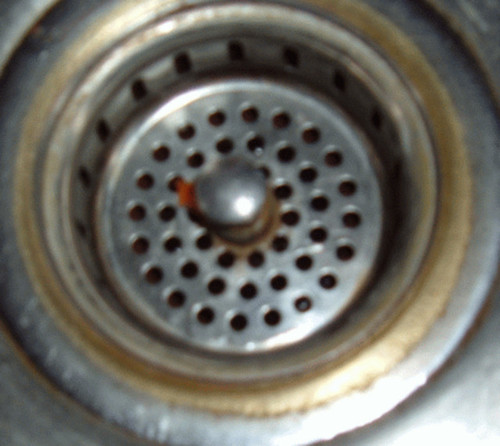 Here is a link that might be useful: Endurance strainer