Climbing out of the Pit of Despair
Many thanks to all of you who helped me in my last thread. I'm so glad I posted and had you all give me advice that prevented a very costly mistake. Shout out to EAM for picking up on the Princess Bride reference. :-)
So I've been obsessing about the layout day in and day out.
Here is where I currently am:
After spending a lot of time with blue tape and a measuring tape spacing things out, I don't think I have room for a banquette in this kitchen.
As Herbflavor pointed out, we do have a dining nook off kitchen. If we had gone with a banquette, we would have converted existing dining nook to additional living space. However, looking at footprint of room, I don't know that it would often be used, resulting in wasted space in a small house (2k sf).
I need to seat 4 at the island, and I like the idea of having 2 x 2. Does this work, or should island be a bit deeper?
Range Wall.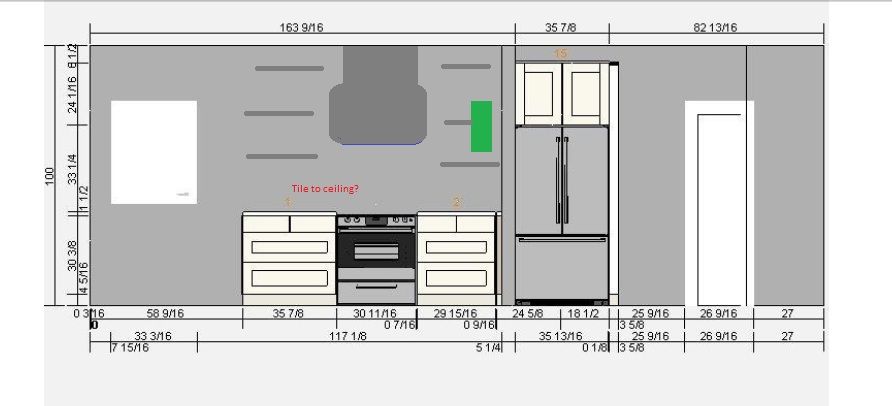 Should I tile to ceiling over range?
In lieu of banquette, I think the back wall is best utilized as additional storage. We don't have a formal dining room in this house, which means I have a lot of servingware, extra place settings, china, crystal, etc., that need a home. I thought about adding a prep sink and making it a coffee bar, but I'm the only coffee drinker in the house. It would be a good staging area for parties. Also would be good to have a place to store dog food. :-)
Thoughts? My contractor is on his way over and we are scheduling a start date, hopefully for end of month. eeeek!