What size pulls?
blackchamois
November 2, 2013
I'm trying to figure out what size pulls to get for my drawers.
My cabinets will be white shaker style. I plan on doing knobs on the doors (with the exception of the pantry door) and pulls on the drawers.
I really like the Amerock Highland Ridge in polished nickel. It comes in a 3", 96mm (3.78"), 128mm (5.04"), 160mm (6.3"), and 8".
I'll have a 14" wide 4-drawer bank, a 22" wide drawer above a base cab door, and a 32" wide 3-drawer bank.
I don't really want to go smaller than the 3.78", so I was thinking of using the 3.78" on the 14" wide drawers, and the 22" wide drawer.
On the 32" wide drawers I don't know if I should do two 3.78" pulls per drawer, or a singler, longer pull ?????
On the pantry door, instead of a knob I was thinking of using the 6.3" or 8" mounted vertically.
Any suggestions? What do you think would look best?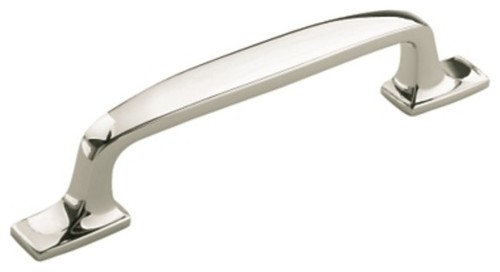 Here is a link that might be useful: Amerock Highland Ridge