Loving My Interim Makeover
aloha2009
November 10, 2013
Frustrated with the current layout, my DH and I decided to make a mini makeover to tie us over until we take the full plunge of knocking walls down etc next spring/summer.
All we did was exchange out the frig with the cabinets next to it and WOW what a functional and aesthetic improvement! I now have a 7.5' long counter and moved the frig out of being the "centerpiece" position of the kitchen. It visually opened things up dramatically (we're estimating about 50%). We had the same countertop as the rest of the kitchen (except the edging) in our garage.. We did lose a semi functioning ice cube maker in the process but being we don't use that much ice anyway and the dispenser was broken, it hasn't been missed.
You don't get the full feeling of how much more open it feels IRL but I know pics help to explain things.
Total Cost = ZERO in materials and about 6 hours of our time.
We had started to remove cabinets drawers before I realized we needed some before pics.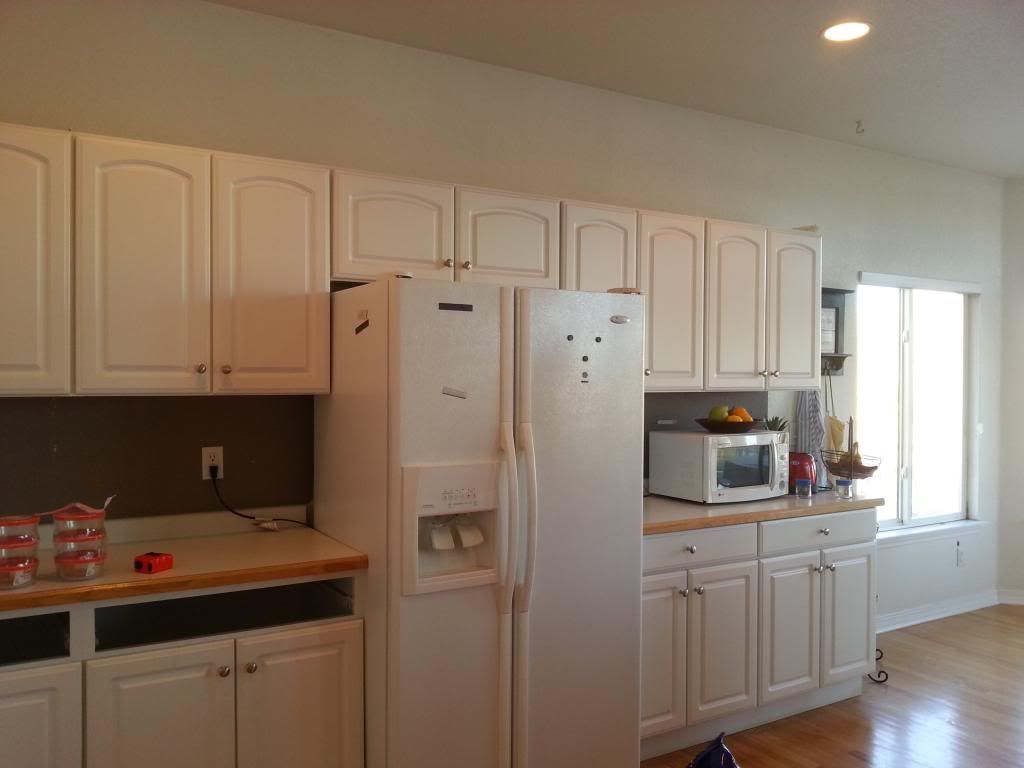 Relatively the same angle (a tad blurry though). Though I increased the counter from 5' to 7.5' it's like a gained a whole prep area because now, I like prepping there (my prep area has been by the DW).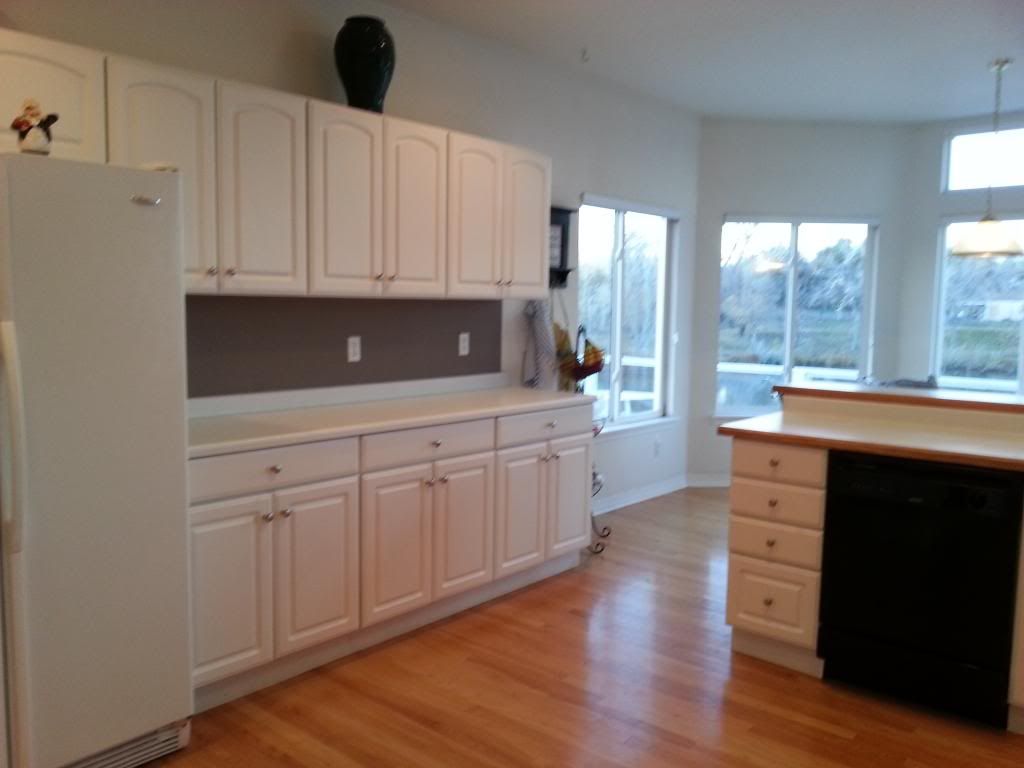 We still want to open up the kitchen more to the great room, have island seating, add the 2 windows, get the sink out of the angled corner, have all drawer bases and better venting but at least I like my kitchen and it isn't frustration every time I even look into the kitchen.
This post was edited by aloha2009 on Tue, Nov 12, 13 at 8:58