update and need opinions! New subway tile option!
gardenwebnewbie
November 14, 2012
After taking the great advice of the wonderful and helpful members here on the forum in my last thread:
http://ths.gardenweb.com/forums/load/kitchbath/msg1016382020419.html
My granite, it seems does change A LOT. Add in the factor that the warm and sunny summer light here in So. CA have diminished bunches, the granite seems to have changed tone altogether, no matter what time of day. The once light cream areas have changed to a more golden/amber honey with cream mixed in.
I have gone out and scoured some more tile stores. I found a store with an expansive Pratt and Larson line that just may have a good contender! Pricey yes, out of my planned budget, yes, however, at this point I am desperate. The plus side of this tile is it does have a bit of white in it around the edging which although overall not noticeable, would help it to blend in with the white window frame in my kitchen which at this time with the travertine, in my opinion, sticks out like a neon lightbulb. LOL I believe the various shading in the tile can assist with the fact that one certain color CAN'T be picked out of this granite at any given moment and essentially will corral a few of them to tie it in to the BS.
I also have the option of removing the granite on my window bench seat and replacing it with wood, which is what I really have wanted to do in the first place. We had extra granite so we had them place it there but it may have caused an overload and now a 'sea of granite' in showing in my kitchen.
So...short of ripping out the backsplash AND this difficult granite and replace with a granite with more true white to pair with a simple white subway, the idea of which I have SERIOUSLY been toying with as I am so frustrated...well, needless to say, I am running out of options and senility, both for my family as well as for myself.
The last photo is showing a bit orangey, I think it's because it's so up close. The tile in actuality is a true golden with perhaps even a teensy tiny tinge of khaki mixed in, which is fine as the granite can appear to veer ever so slightly that way as well.
I would love everyone's thoughts, opinions, etc. I need to know if it's a contender or nix it altogether. Thanks so much! xoxo
(more pics at the link)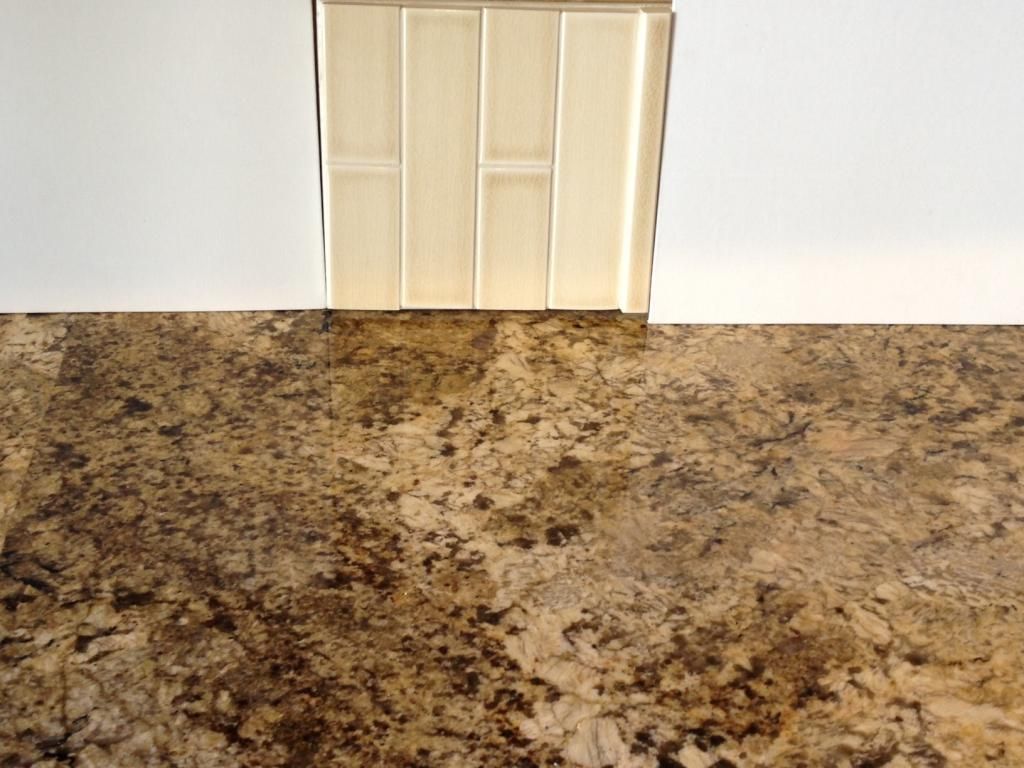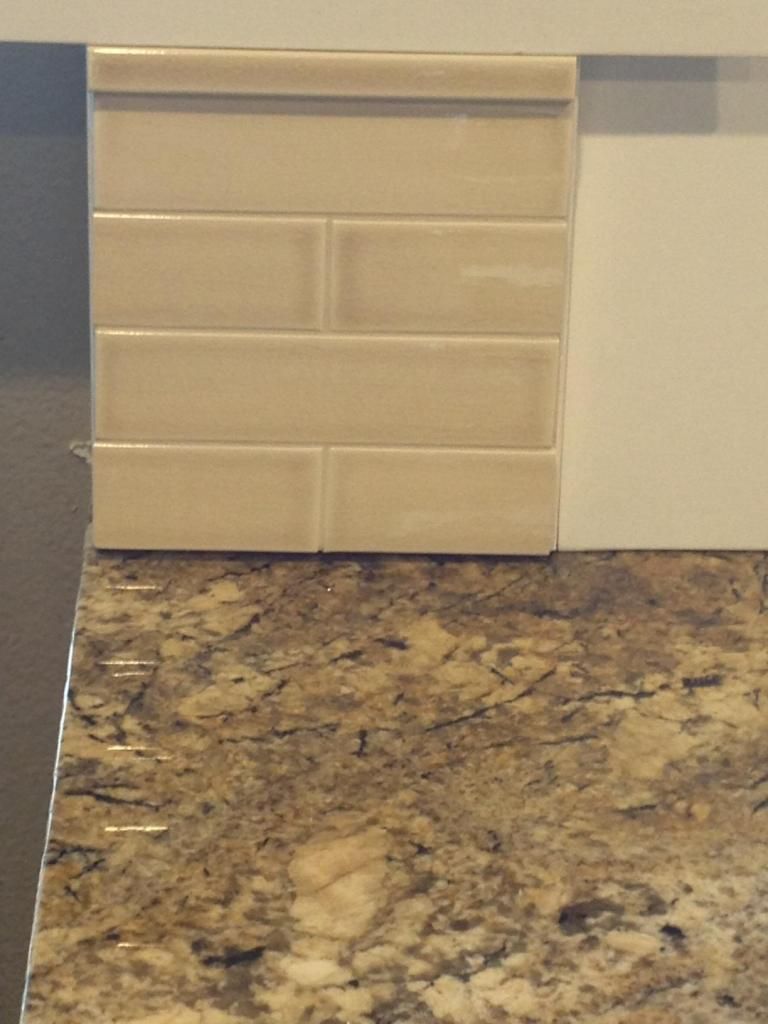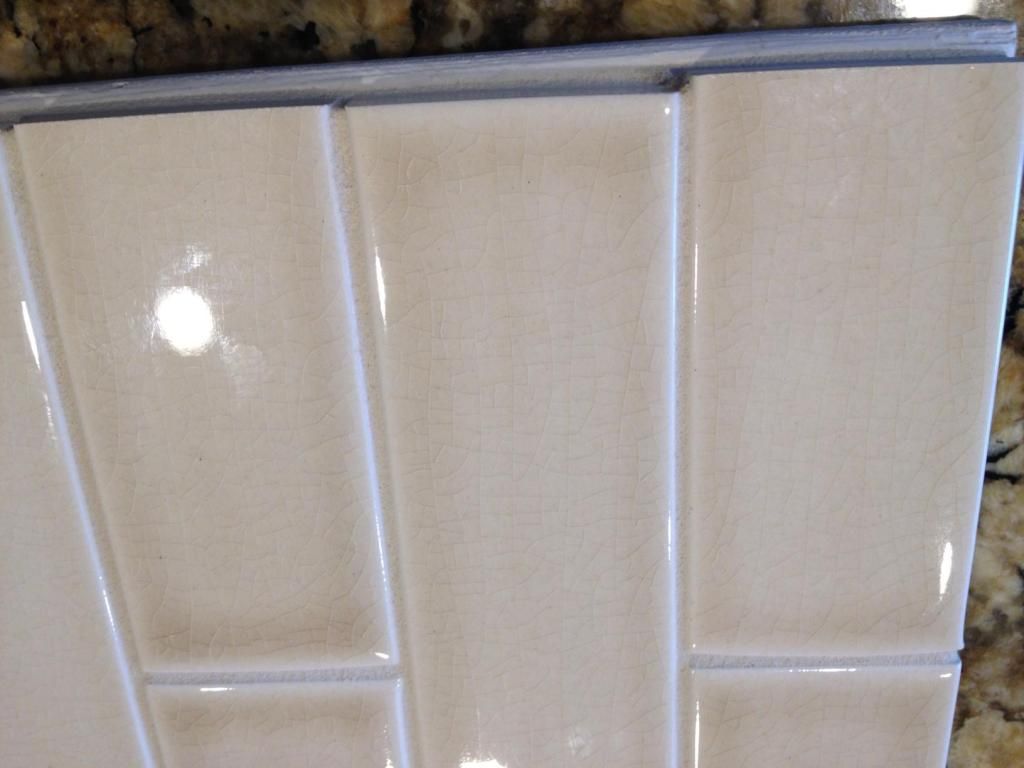 Here is the coding on the back. I would love to be able to learn more about this tile. Any internet searches I have tried have come up short. I can't find any sample photos, kitchen photos, color name, nothing.
Here is a link that might be useful: P & L tile