KAW- quince !
trailrunnerbiker
November 18, 2013
A friend gave me a huge sack of quince from his tree. I had some 2 yrs ago and then none last year. I was so glad to get them this year. I used my Mom's chinois and wooden pestle . I always use it for applesauce too. There are a number of different ways to use quince. The easiest is to wash them and then cut them up, leave the peel on. They are VERY HARD ....so be careful. Cover with water that has lemon in it as you work on them so they don't turn brown. Sweeten the water and cook till soft and dark rosy/rust in color. Strain off the juice and sweeten more and add more lemon juice and cook till it is jelled.
Take the remaining pulp and use the chinois to separate the seeds and peel. Sweeten one cup sugar to one cup pulp and 1 tsp lemon juice for each cup of pulp , cook till very very thick. I use my Maslin pan. It is the very best for cooking thick sauces as the bottom is heavy and prevents sticking. I also use my Mom's simmer plate. Bake the thick sauce to finish and this is called membrillo....yummmm....quince paste. Serve with strong sheep's milk cheese like Manchego. Here are some pics.
quince:
pretty jelly ! -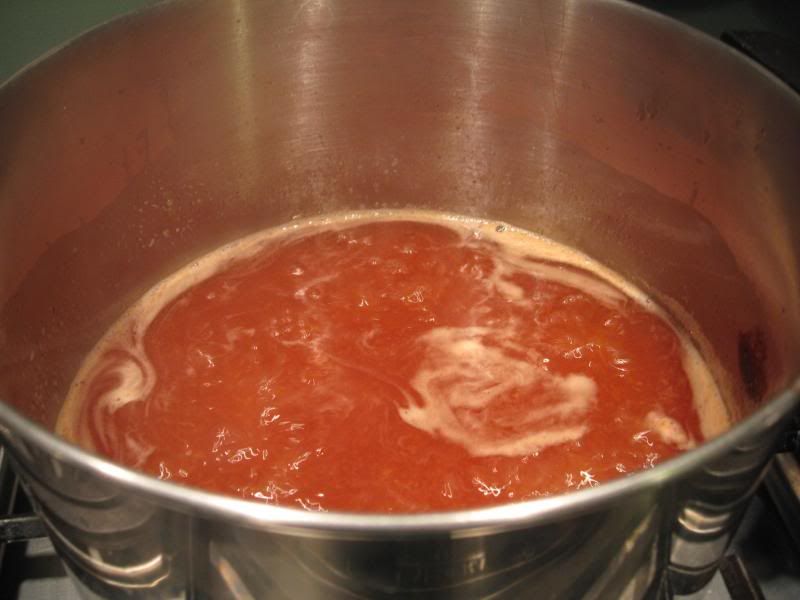 using the chinois :
almost done...note the color before cooking down:
sugar added to pulp: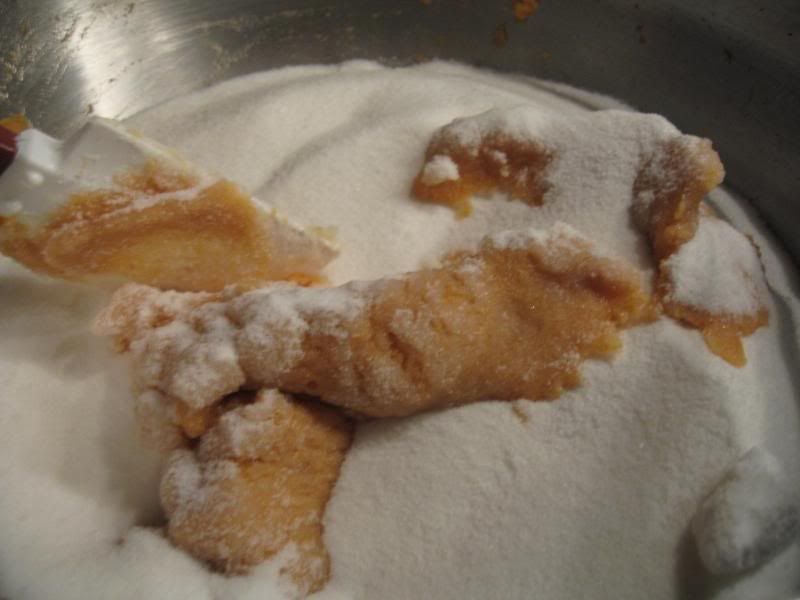 see how pretty it gets as it cooks !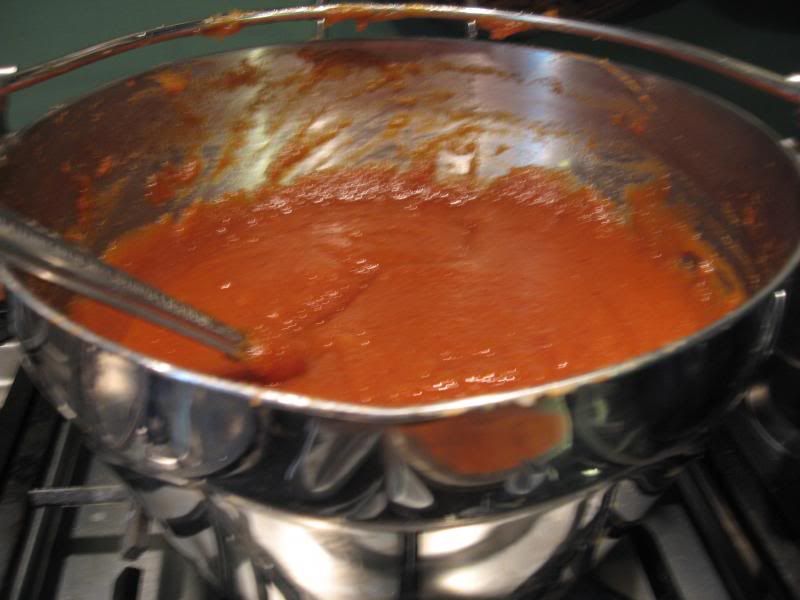 maslin pan is so clean and nice...no sticking-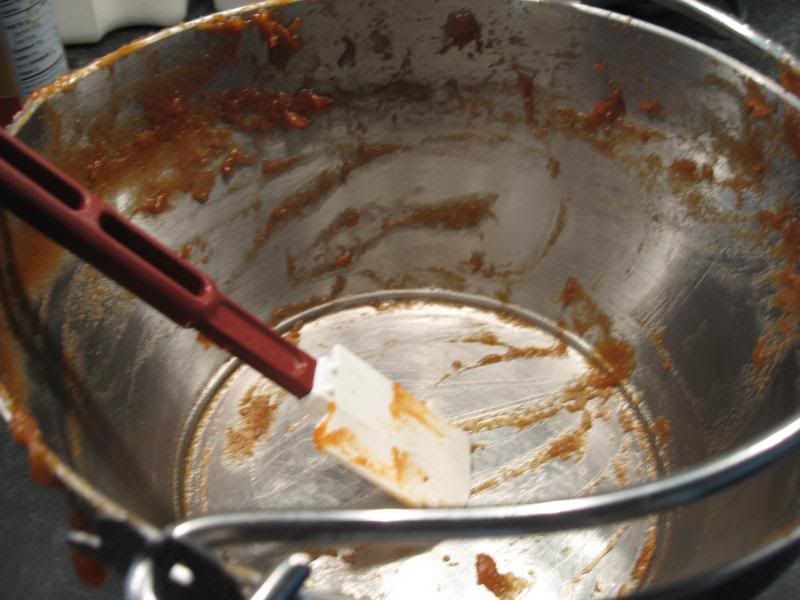 3 pans of membrillo -