Care to vote for a kitchen plan?
laughablemoments
November 15, 2012
Here is a fresh thread with the two comparables: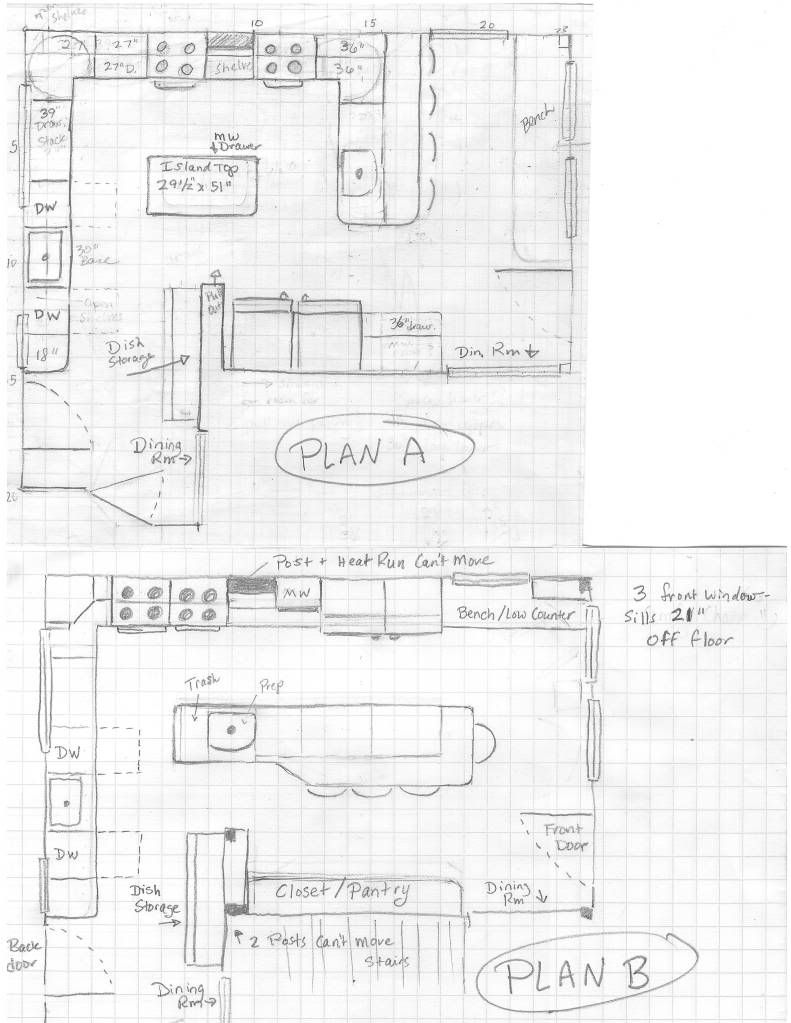 Review: Family of 9, almost totally scratch cooking and baking, 3 meals daily + occasional canning, freezing, batch cooking. Childrens' ages range from 1 yo to 12 yo, and frequently help in the kitchen.
I'm pretty sure we can make a custom hood if we choose to join the two stoves together as shown in Plan B.