Halfway through cab painting---mistake?
Hello again, kitchen aficionados!
Many of you have kindly helped me along with my little budget kitchen facelift, and I now find myself in need of some further color guidance. (So as not to re-bore you yet again with all the details, I've linked my previous call for help at the bottom of this post).
In an attempt to choose a cab color that would go well with the new cooler toned river white granite and yet not clash with the warmer toned current wall color (BM HC 23) and furnishings in the adjoining nook and family room, I went with SW Repose grey for the uppers, and intended to use SW Dovetail on the lowers and flanking pantry and desk area. After much blood, sweat and tears in painting all of the uppers, I decided to do the lowers in repose grey and use the darker color only on the pantry/desk area because DH wasn't sure he liked the two-toned idea, and I thought I might tire of it quickly.
So, I feel like such a fool, but despite investing in a ton of sample colors and really trying to get it right, it just isn't. I like the Repose grey color with the countertops (despise SW paint, but that's another rant that I will save for later:), but it just doesn't work with the surrounding wall color. Additionally, the pearly grey doesn't give me the grey kitchen feel I was craving since it is light and reads nearly white in some light. Here is a pic of the kitchen in its current state:>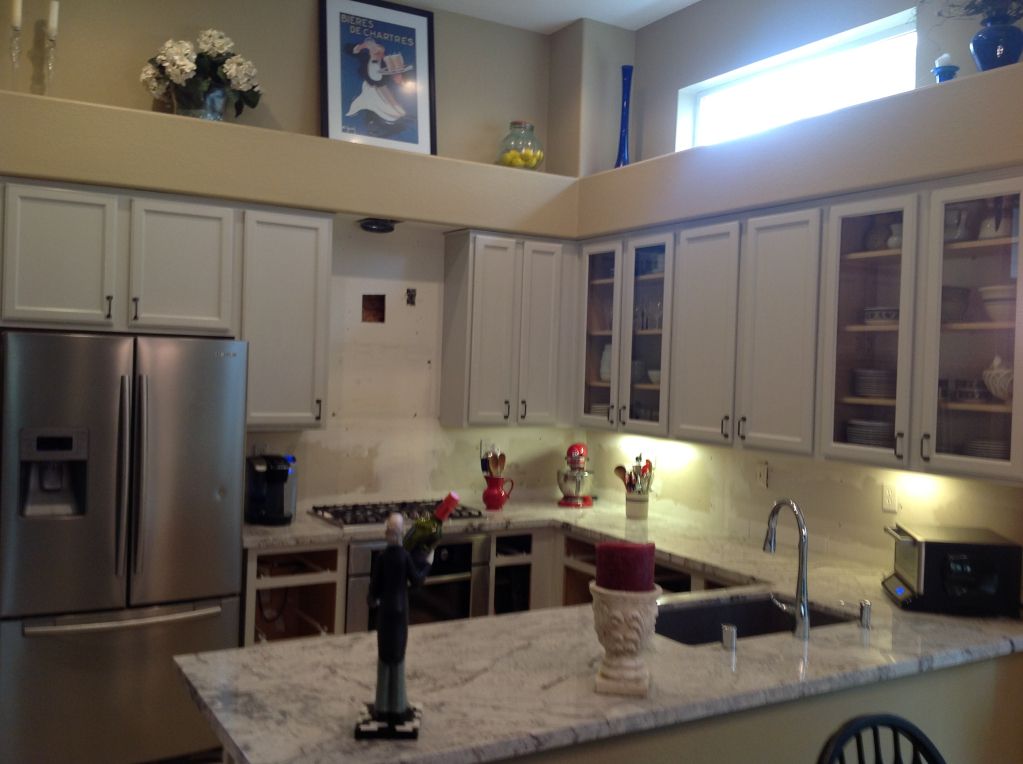 And here is one of the darker cab color on a door (that we won't be using) that I did a quick and dirty paint job on just to test the darker grey: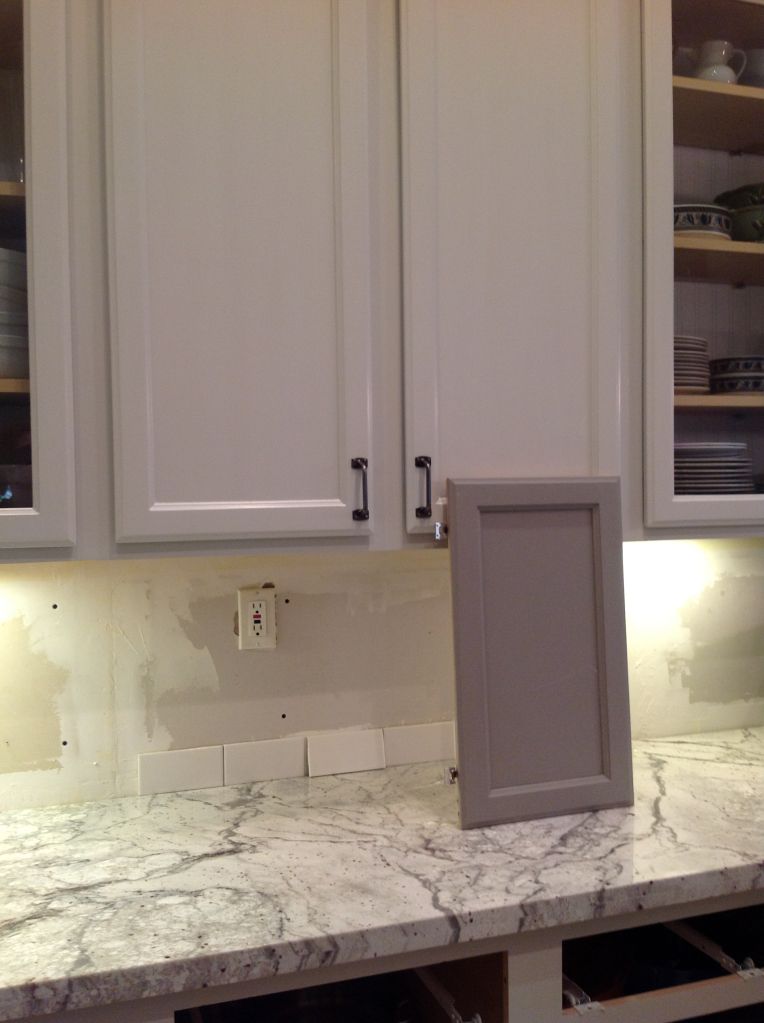 And finally, a shot from the kitchen to the adjoining rooms so that you can see the overall color scheme:

For those of you patient enough to stick with me so far, wwyd? I think I have 2 choices here: Finish painting the cabs in this color, and then paint the walls for the rooms in a warm grey, or repaint the cabs in the darker grey and leave the walls as they are. Either would labor intensive--12 foot ceilings vs. repainting cabs, but I'm willing to do whatever it takes.
Please help:) Thanks!
Here is a link that might be useful: Previous call for help