Our almost finished kitchen (w/ tile countertops!)....
mom2cohen
November 12, 2010
Before....
During....
After....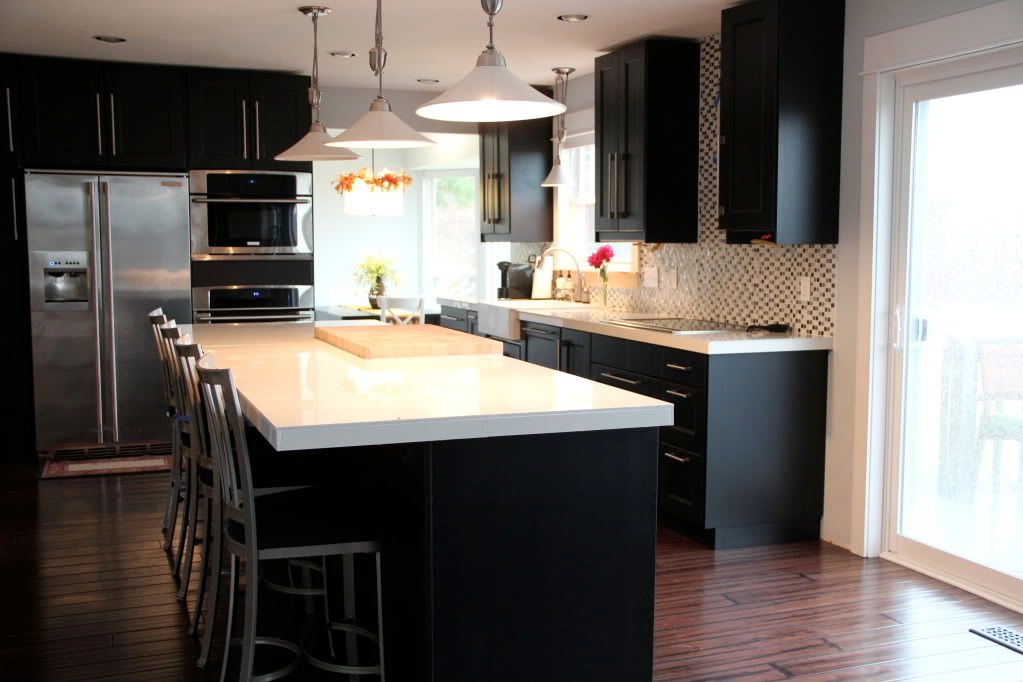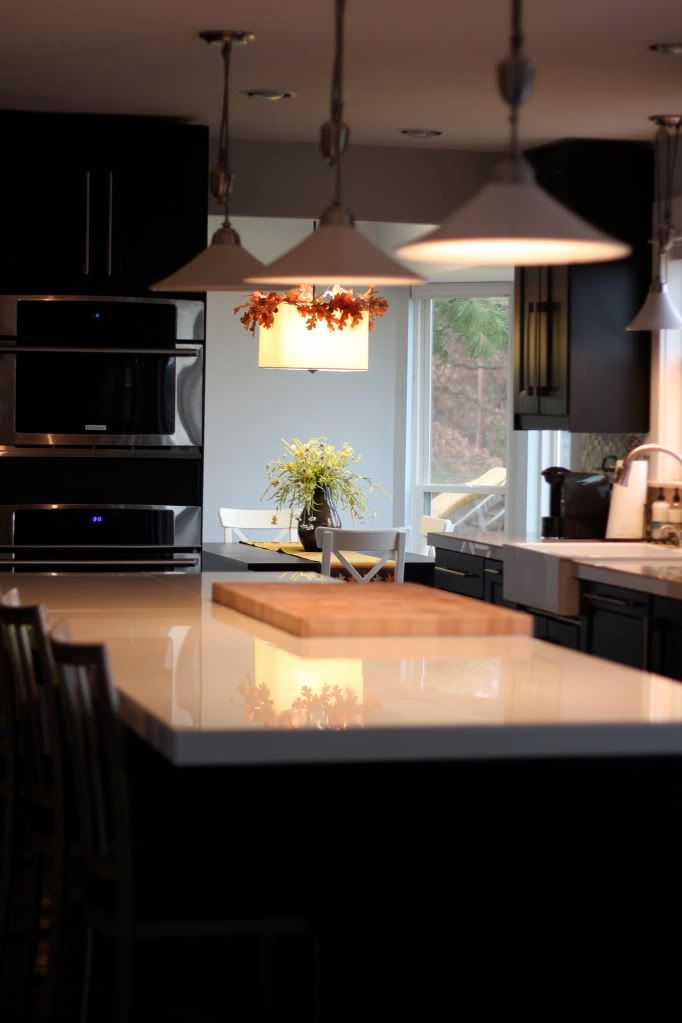 Thank you for ALL your inspiring posts and pictures! I have been lurking around here for months trying to decide on what we will use and how we will set things up! I haven't posted a ton but when I did you all helped me SO much! Thanks again!
*Countertops: Rectified porcelain from blackandwhitetile.com
*Floors: Strand Bamboo from Cali Bamboo
*Appliances: Electrolux from Best Buy Floor Model Clearance Warehouse which we purchased for a little under $350 a piece!!!!
*Cabinets: Ikea
*Silver Barstools: Lowes
* Pottery Barn Porter Pendants