KAW Pear Upside down ginger cake & Pork agrodolce
lucas_tx_gw
November 10, 2013
Had some friends for dinner last night and made this delicious, easy and reasonably healthy dessert.
Used the recipe below but used some pears we froze last summer off the neighbor's pear tree. They were small but yummy.
Had a few slices left and all the pear flavored light syrup I froze them in, so I cooked that down and put them on top after I took it out but of course I forgot to take the photo after I added them.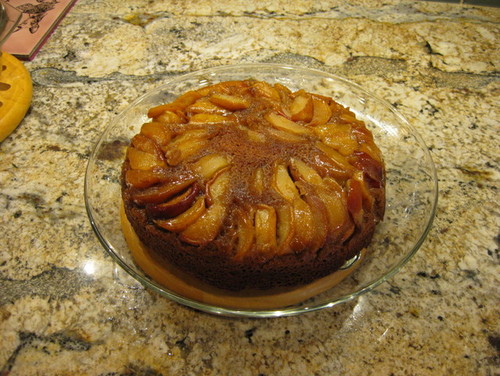 Here is a link that might be useful: Pear upside down cake