I keep coming back to this plan--does it have merit?
laughablemoments
November 12, 2012
Hi all patient, forbearing GWers. For some reason, I keep coming back to variations of this plan for our kitchen. Does this make any sense?
Review: Family of 9, scratch cooking and baking 3 meals daily + occasional canning, freezing, batch cooking. Childrens' ages range from 1 yo to 12 yo.
Note: I've "removed" 2 windows at the top of the picture to make this layout work. IRL they are west facing.
I picture using the left stove primarily for baking tasks and the right stove primarily for meal prep. Deedles (thanks for commenting on my peninsula thread!) suggested I move the prep sink a bit farther from the edge of the peninsula, which I'm considering doing to increase landing room at the end nearest the fridges. I'm trying to weigh that out with losing some ctop and shrinking the drawers to do so.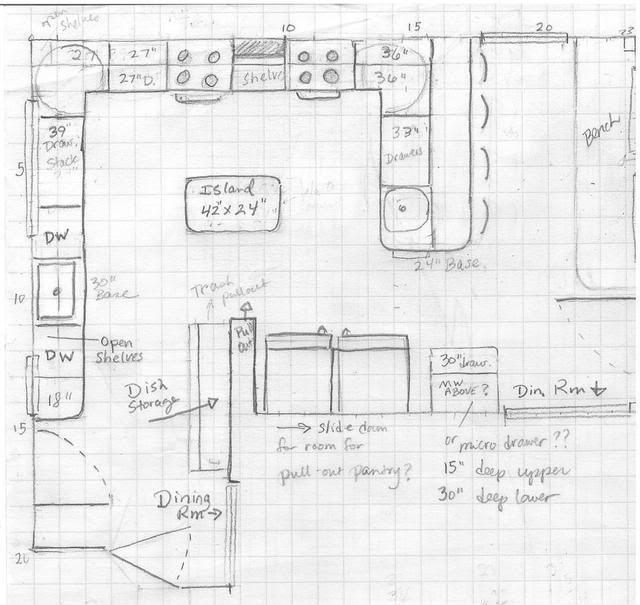 Any input would be greatly appreciated. Thanks. : )