Python Soapstone from M. Teixeira arrived - Problem with edge pro
anotherwhitekitchen
November 24, 2010
At long, long last, my beautiful python soapstone has arrived! I am in love. Twitterpated.
To start off - we ordered prefabricated countertops from the Denver location. This was a huge leap of faith for me. I have only seen soapstone countertops ONCE in real life. The idea of ordering countertops from another country, based on some photos of slabs, was absolutely daunting. But I didn't like the options provided to me locally (I am in a small city in Western Canada - the local places only offered a greenish, very busy stone based on the photos - nothing in stock - and I wanted something quieter). I had pretty much decided to get something else (leathered granite, corian, etc), but then I found GW. Based on all of the positive feedback here at GW regarding M Tex, I went ahead and took the plunge. And I am SO happy I did.
Dealing with the staff was fantastic. Emails were answered promptly. It arrived on schedule, and INCREDIBLY well packed. I was very impressed. This was one of the very few portions of this long, drawn out reno that has gone well.
Python soapstone is amazing. Fantastic. I actually like it unoiled too, but the movement and depth it has when oiled - well, now I know what you all mean when your heart starts to beat a little faster when you see the stone for you. I started to cry when it was all laid out on the floor - and no one I know would EVER categorize me as 'emotional'. I get little happiness butterflies in my tummy. The photos just don't do it justice. And I just can't stop touching it and grinning.
There is one problem- the edge profile isn't what I ordered. I had asked for a 1/2' bullnose (not a full bullnose to avoid the drip issues) but what came was what appears to me to be a 1/4' t-radius edge profile. My whole kitchen 'theme' is softness, roundness (ie my cabs are a shaker style but with rounded edges), and so I wanted the bullnose to complete that look. I'm also concerned about the drip issue with the curving on the bottom edge. I'm going to email them today to see what can be done about this - I'm wondering - do I pack them back up and send them back to bullnose the top edge? There are customs costs, brokerage fees, not to mention shipping costs associated with that. Nothing can really be done about the bottom, I guess.
They've been great so far about resolving 'issues' promptly and immediately. There may be some other fabrication issues too - I know there was a notch in the template to fit the one cabinet faceframe, but i don't see it on the stone itself - but I won't be sure until the installer comes next week.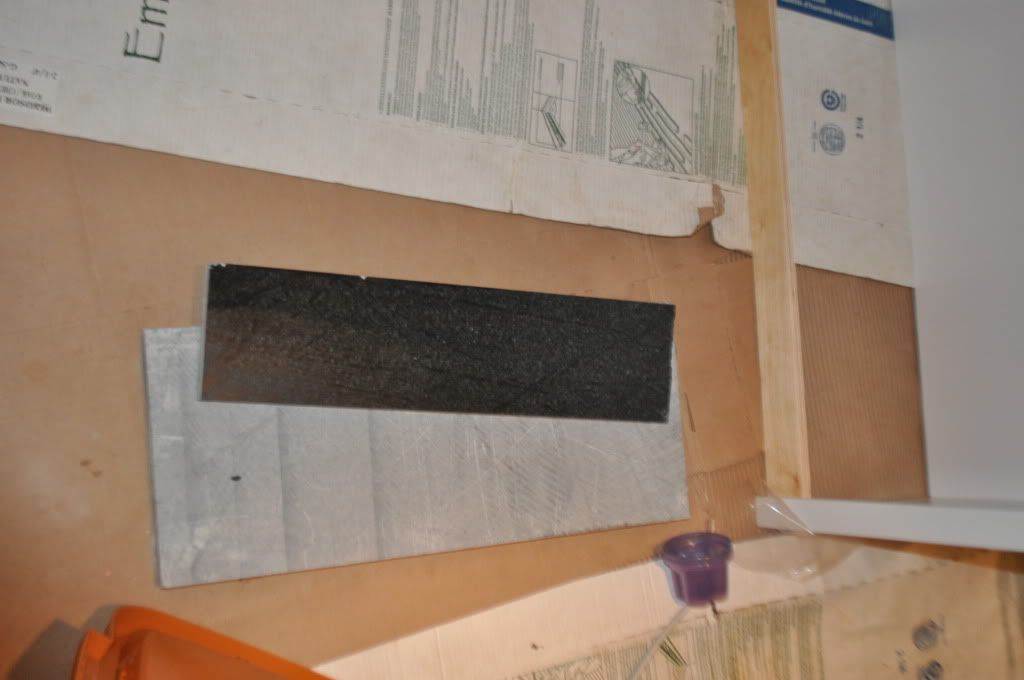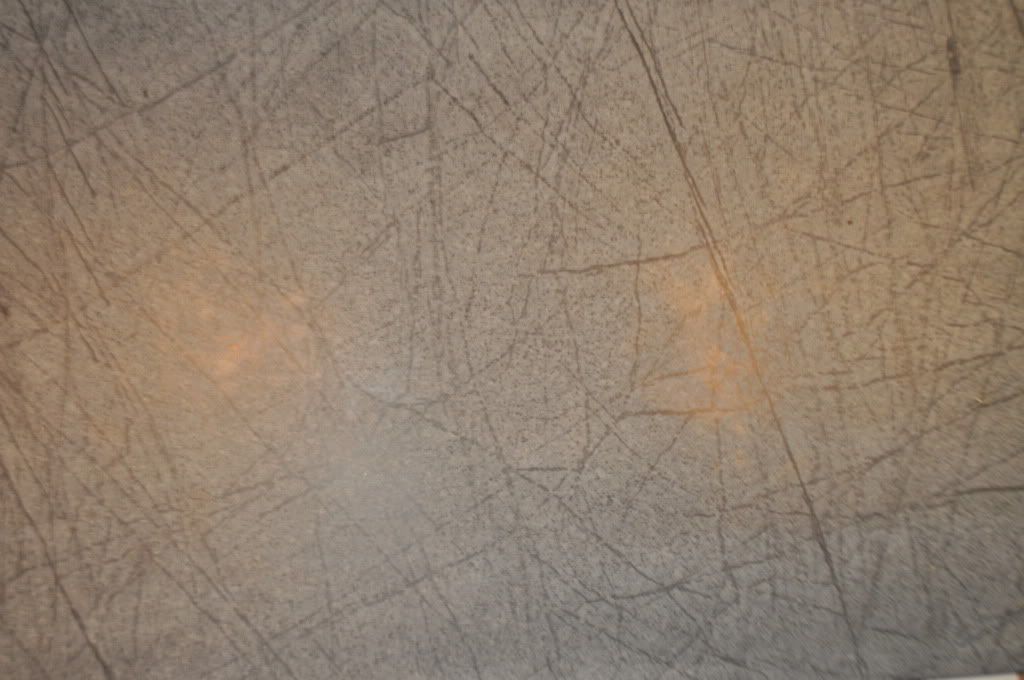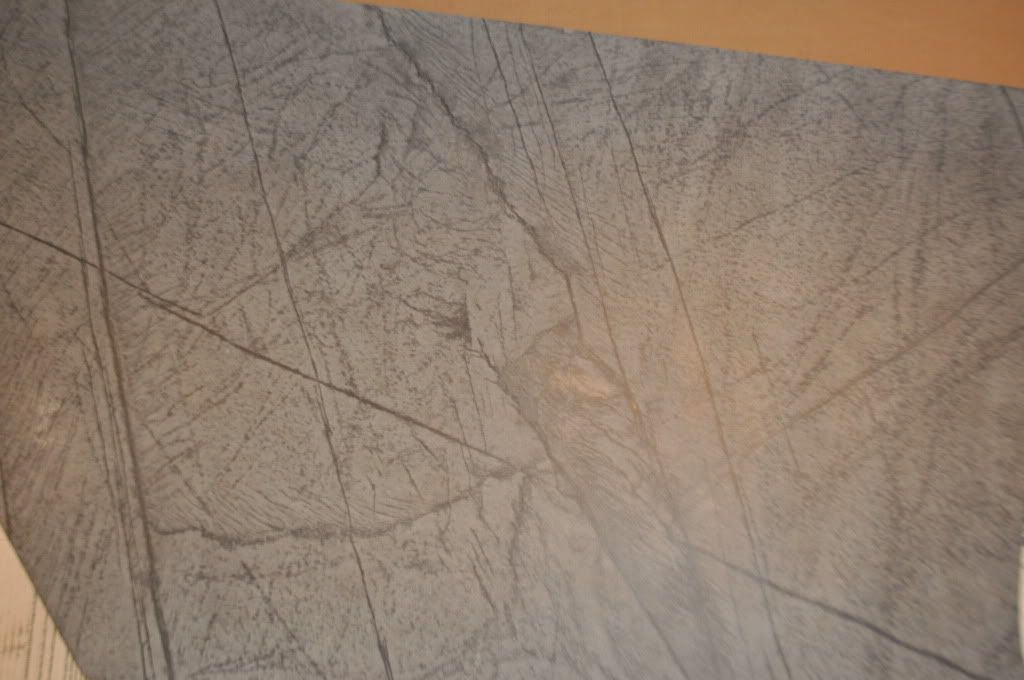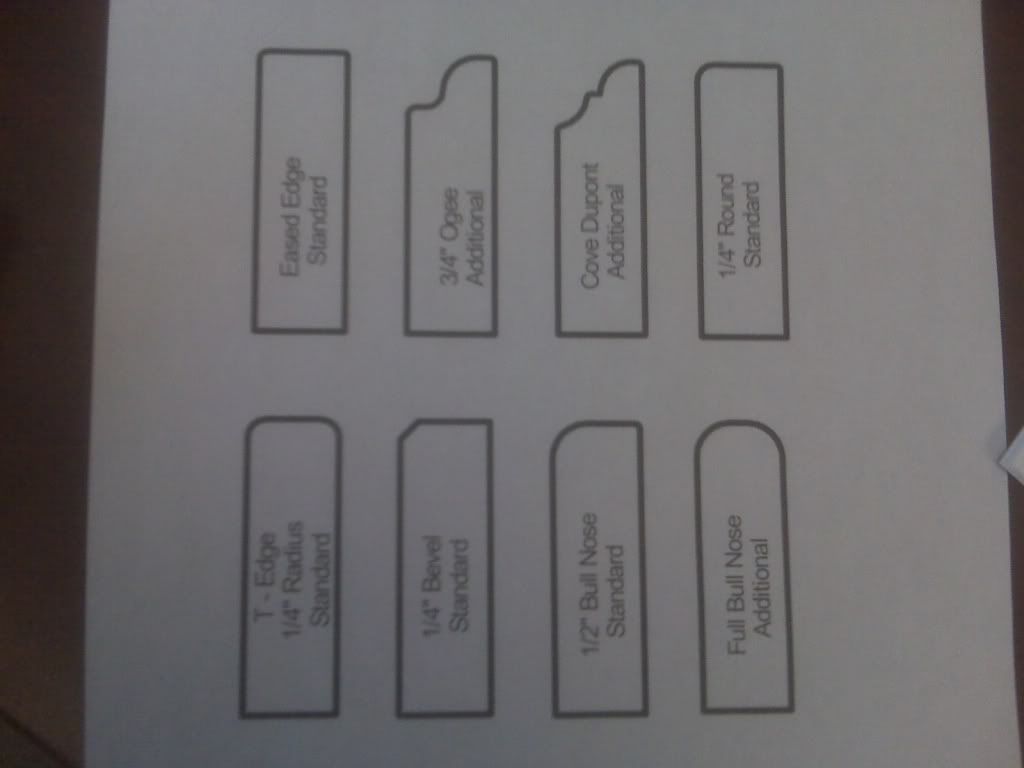 Here is a link that might be useful: more pics on photobucket