Help choosing kitchen layout
Could somebody provide a feedback on two layouts i am choosing between?
I didn't work on upper cabinets yet, just general layout�
the main differenceâ¦
in the first layout the range top is 36 inches and the sink is by the oven
in the second layout the range top is 48" and the sink is on the peninsula/islandâ¦.
Thank you!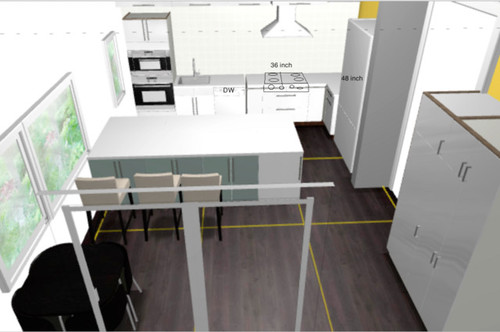 This post was edited by YuliaO on Sun, Nov 17, 13 at 15:25