Backsplash: WWYD?
I wasn't planning on posting any kitchen photos until I was all done, but I've hit a wee road block and need help from my esteemed GWers.
I had been planning to go with a carrera marble backsplash to tie in with the gray countertops. I've noticed, however, that at night with the lights on, my countertop takes on a darker, almost muddy green undertone, which I fear doesn't coordinate very well with the ultra white/blue undertones of marble. Additionally, the "other half of the Kitchen Committee" thinks that we should do a green glass backsplash to bring in some stationary color (largely, I think, because he really likes an inspiration photo I showed him that has green glass tile).
So, if this was your (urban Seattle) kitchen, what kind of backsplash would you put in?
(In addition to the backsplash, I will also be adding a valance to hid the undercabinet lights).
Natural light only:
Kitchen lights on: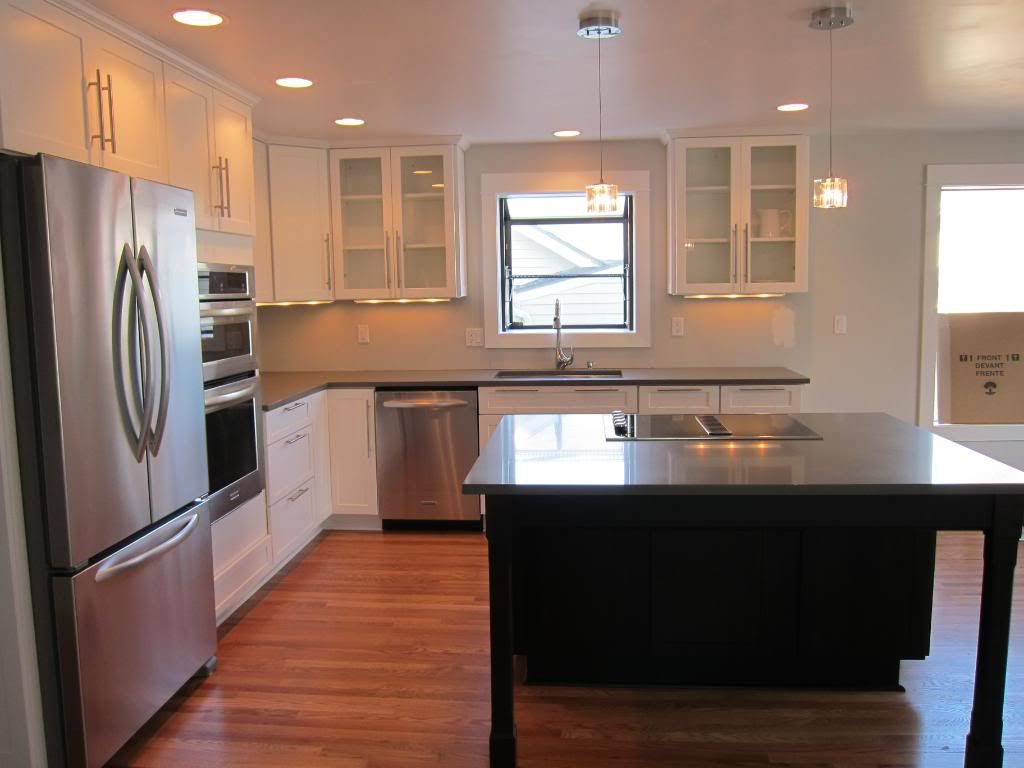 My inspiration photos:
My husband's favorite inspiration photo:
Thoughts much appreciated!