2 Island configs-seating on 1 or 2 sides..which one do you like?
edit 1: wrong pic number 2! Thanks hockeyfan!
edit 2: resized pics " thanks Liriodendron. IâÂÂve never run into this issue before. When I went to edit there was a lot of extra garbage in my post language.
Please vote on either 1 or 2 (you may offer a third). ;)
Initially we were fine with #2 but the more I looked at it I wondered if it would be better to have seating on 2 sides and add the cabinet facing the fridge for wrap/baggie/paper plates storage as well as counter support.
We are a family of 4 - one dining room. We serve breakfast and snacks at the counter regularly. I'd also use the island for a 'buffet' on the rare occasions we have company.
What do you all think?
Option 1:
Better conversational seating
More landing space on DW side for clean up and buffet serving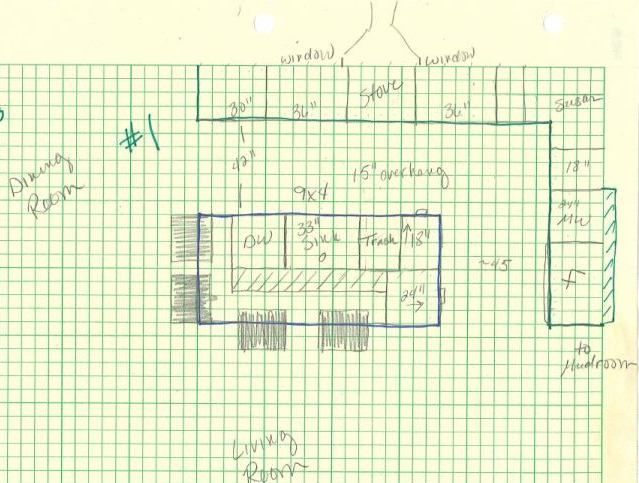 Option 2:
More prep space on the range side.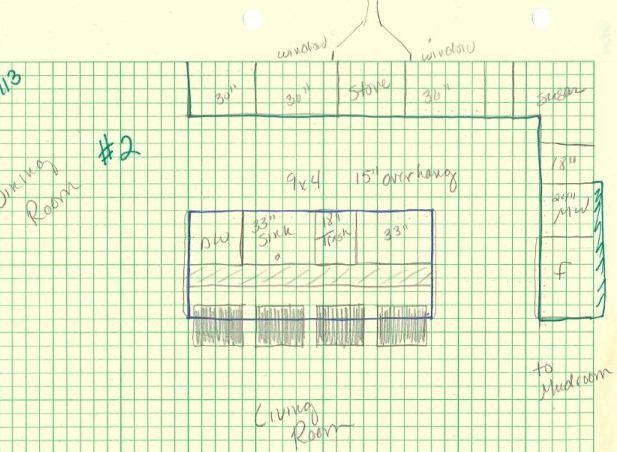 Thank you!
This post was edited by Autumn.4 on Mon, Nov 4, 13 at 14:55