Layout help, please?
Hello, everyone. I've been reading here for a long time and am dying to get your input on my kitchen layout. My feelings on what we should do to this space run the gamut from just replacing cabinet doors and countertops to a full gut reno. I'd love more workspace so that two or three people can comfortably be in the kitchen at once. We plan to be in the house forever, so I'd like it to be the best, most functional kitchen it can be. Its functionality is pretty low now, about what you'd expect from an original 1968 kitchen. Lots of blind corners, not very much cabinet space, etc.
Here's the current layout.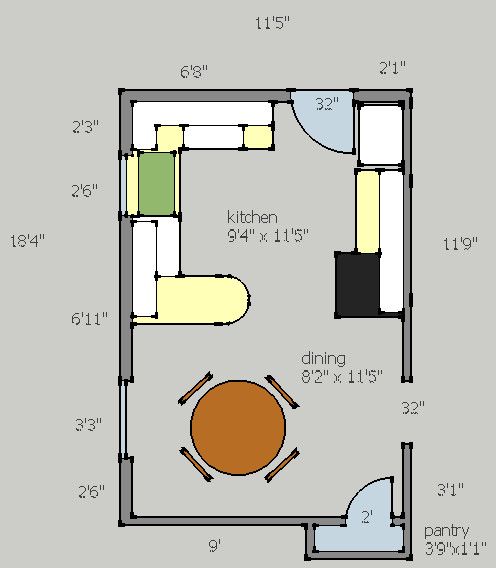 A picture of the kitchen now.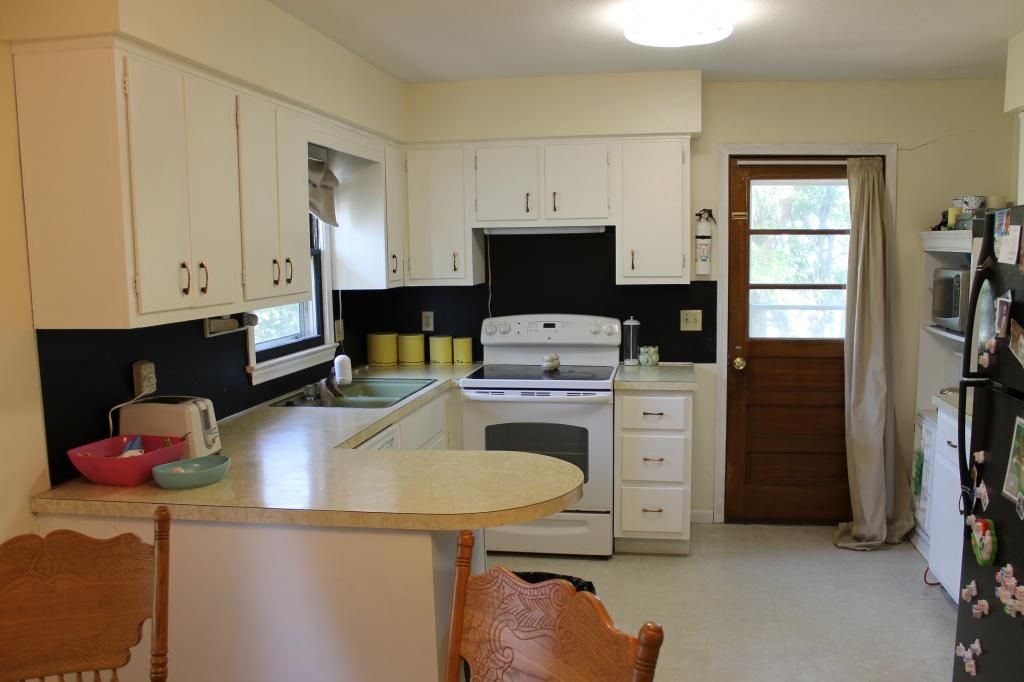 The best picture I had of the dining room.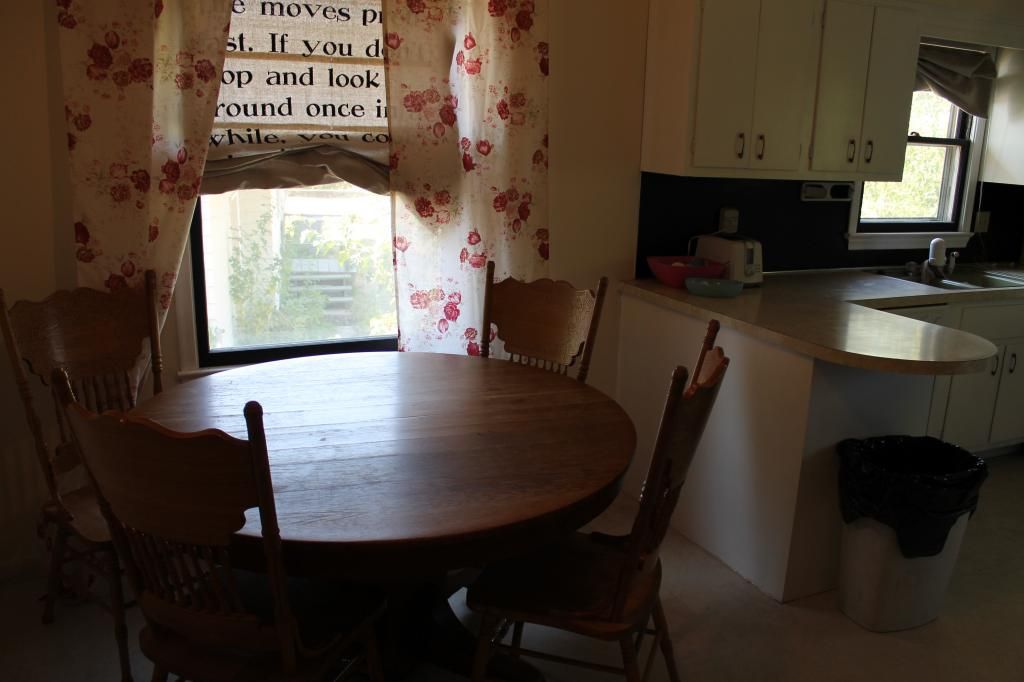 Here's a picture of the main floor so you can see how the kitchen relates to everything.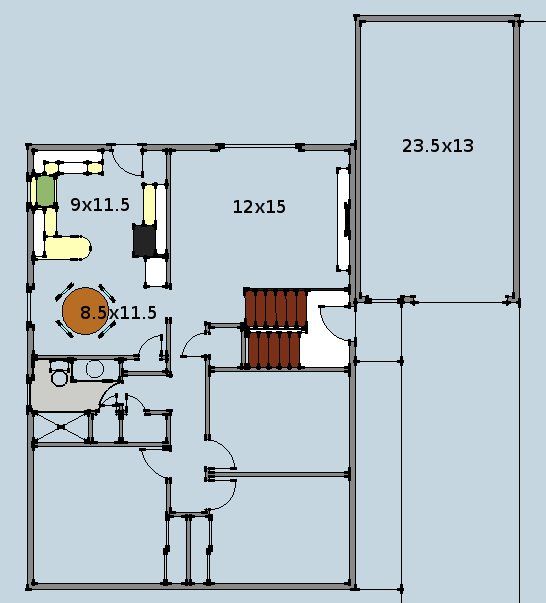 Sorry about the giant pictures. Like I said, I'm not sure exactly what I want to do. As you can see, there is very little counter space other than the peninsula and that tiny area to the right of the stove. There's a bit of counter space above the dishwasher, but that's usually filled with small appliances. I feel like a lot of the dining room is wasted space; right now I'm thinking it would be nice to figure out a way to make the whole area kitchen with an eating area included instead of a separate dining area. I saw a picture of another kitchen on here where they had a peninsula with stools and I liked that, although I've never thought about getting rid of the table completely.
We have access to the basement so we can move stuff around, although my husband would prefer not to. But if it's going to make a better kitchen for us to enjoy for the next 50+ years, then it's something we need to do.