Which range hood style looks better? Any other ideas?
I'm down to the last minute and still trying to choose between two styles of range hood enclosure.
Already have the Tradewind insert (kudos to Trailrunner for the tip) so just the outside is in question.
9ft ceilings. Space between the openings is 40" + the 3 1/2" trim.
I could use the storage in the cabinet style even though it would have the pipe up the middle... every inch counts in my little kitchen.
But, is it too much, too imposing, too heavy looking up there or no? I don't want to detract from my nifty feature tile behind the stove.
Sorry for the cartoon images.
Here is the wall in question: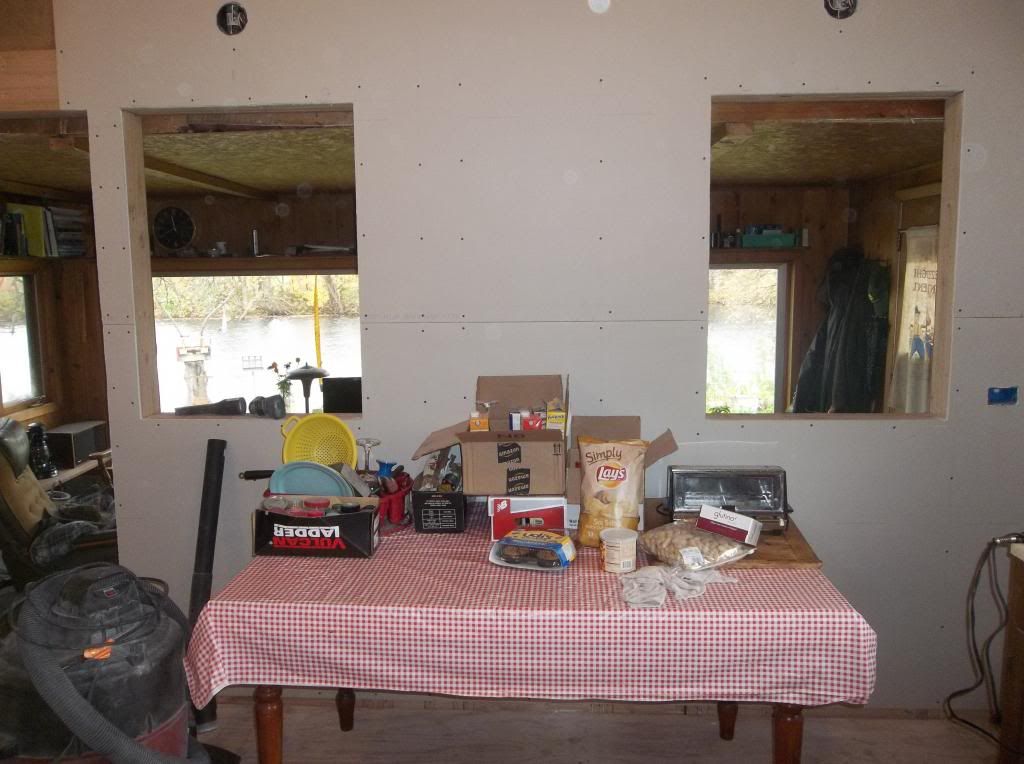 Here are the two choices that I can think of
(anyone have a different idea?)
Sorry this image is no longer available.
Thoughts, opinions, suggestions for something completely different? Thanks!