Please critique my kitchen layout
icekream
November 26, 2013
I'm redoing a kitchen for a house we just bought. It'll be fixed before we move in so I won't have to go through a kitchen remodel while living in the same house.
Here's what I've drawn up so far. Please let me know if there are small things that will give me a lot of improvement.
The existing layout is a U-shaped, with a wall between the formal dining and kitchen. We're knocking down that wall to open up the area. We like the open layout feel. Originally, the dw is on the right of sink. Stove is right by the edge of doorway. I'm moving it a foot or so to the left so I can get some counter space on the right when cooking.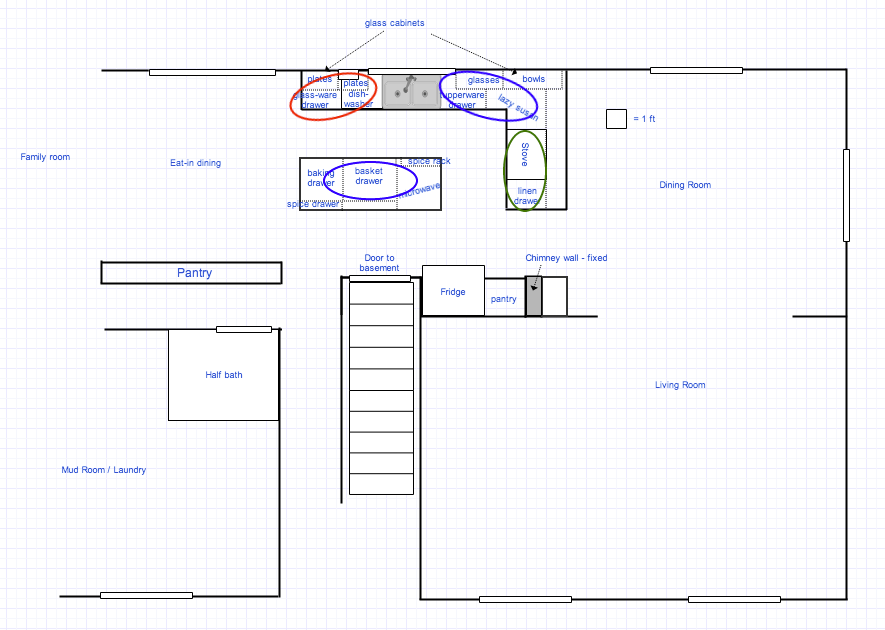 Close up of the kitchen. The pantry area by the hallway is attached to a load-bearing wall and are built in already.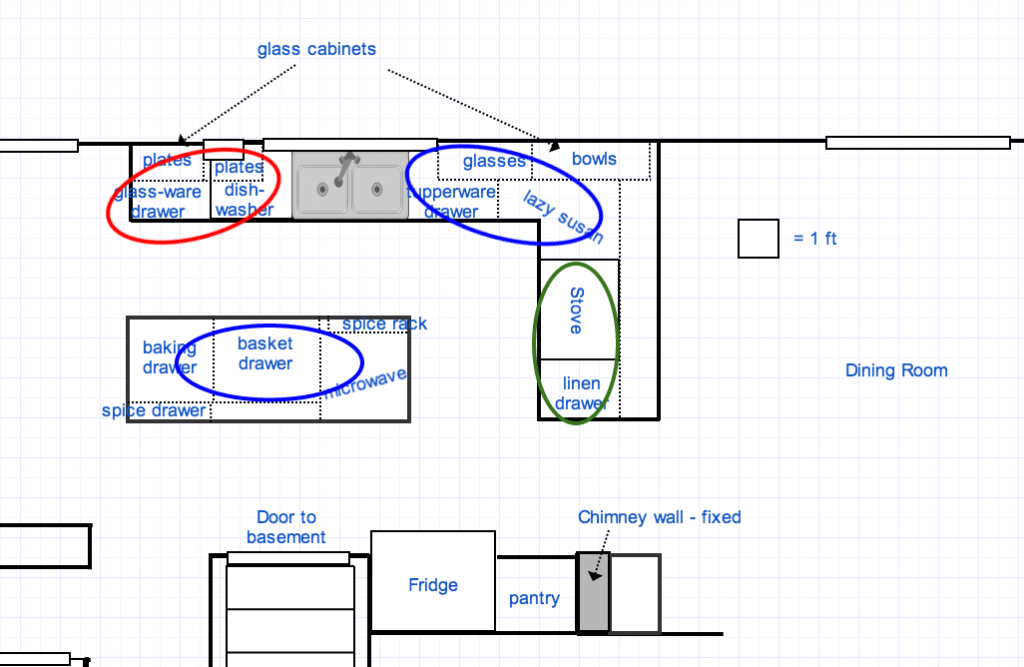 I'll be living in this house for 5-7 years, so I don't want to over-spend on the kitchen. Any inputs are greatly appreciated. Thanks.