I'm finally feeling that it is DONE
SusieQusie60
November 6, 2011
Well, by my records I think we're talking about 8 months time. Not bad I guess. On Friday we finally got the replacement solid doors for my kitchen hutch, and I can really now say my project is complete. I know you've seen most of these pix/angles before, but here is what I really consider my "Finished Kitchen" - along with some "before" shots, 'cause I can believe how far I've come!!
Also, I resized most of my photos. Sorry for the couple that I didn't do.
BEFORE: Looking from my mudroom into the kitchen, straight through into the breakfast room:
BEFORE: What is now my range/microwave wall -
BEFORE: Old sink wall -
BEFORE: Breakfast room looking out the back window -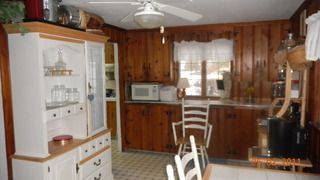 BEFORE: Breakfast room looking out the front window -
BEFORE: Windows out the side of my house
So, you have to admit. That's a whole lotta knotty pine going on there, right!!! We're so so happy with our final result. Here are some different angles of what we now have:
AFTER: Straight on view from the mudroom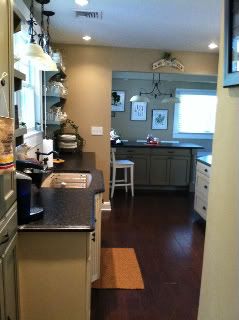 AFTER: Sink wall
My "Coffee station"
My open shelving: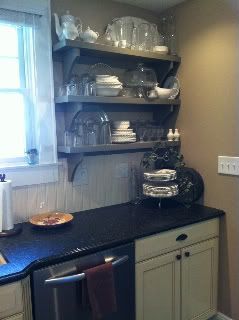 AFTER: Range/micro wall -
AFTER: Looking out back window
AFTER: Straight-on of my peninsula -
AFTER: Looking out front window (our "bar") -
AFTER: New french doors into dining room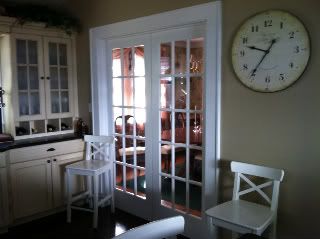 AFTER: The windows to the right are out the side of the house -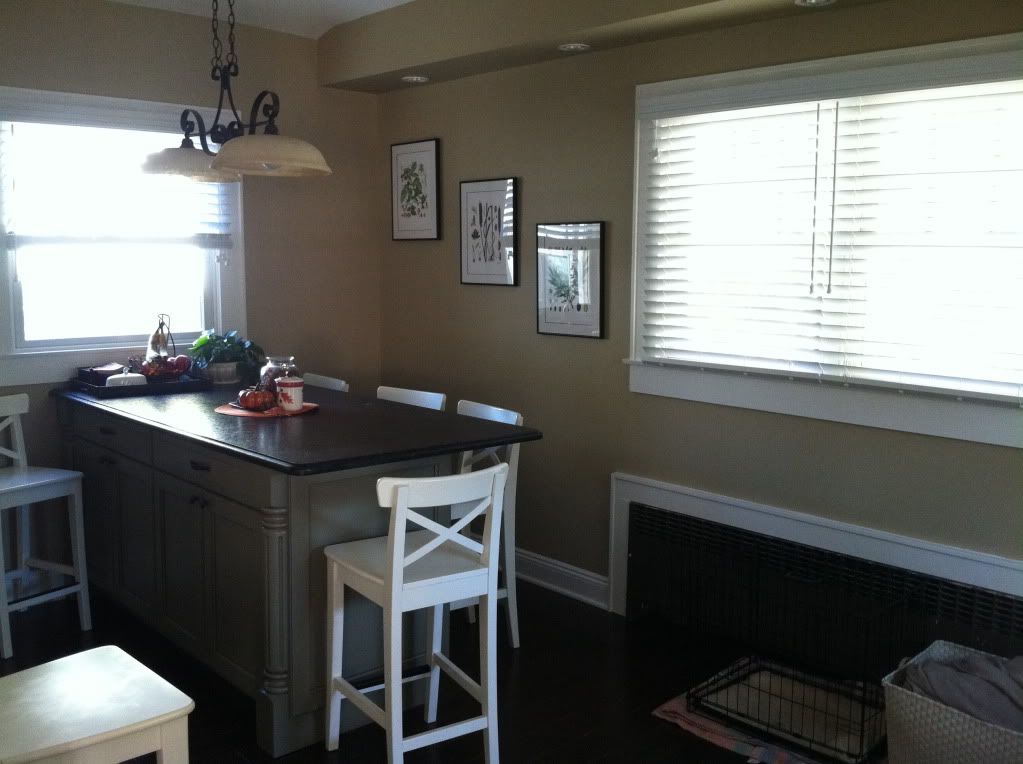 AFTER: Pantry and refrigerator (mudroom door to right - dining room to the left) -
AFTER: This is the mudroom itself - small but very very useful!! (I'm def OK with the sort of "hectic" look here - it's gotta go somewhere I figure!!)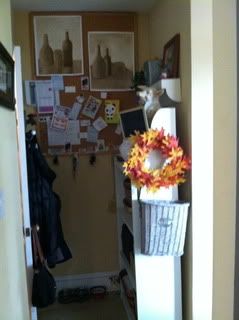 I snuck in a re-do of our tiny powder room off of the mudroom. Still just as small, but much prettier! No before shots, but: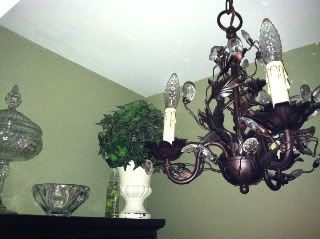 So that's it. My project really is done. I've been on here in waves - sometimes very frequently, sometimes not very often. I got tons of ideas and suggestions. My kitchen absolutely would NOT have turned out the way it did without this site. I do still check back every so often to see if I can offer a little advice to anyone - in case there are people asking about issues, materials, etc. that I used or dealt with in my project. I still love to look at pictures of people's in-progress or finished kitchens. If anyone has any specific questions about anything I've done, please ask away!!
Thanks to you all!!!!!
SQ