Can this Inspiration sketch work in my kitchen?
Hi all. Could you take a look and tell me what you think?
Note: the corner I am still debating between keeping a super susan or blocking off the dead space and just having drawers. I realize that may effect my goal of symmetry on this wall. Susan's take up a foot on either side of the corner right?
I am trying to achieve: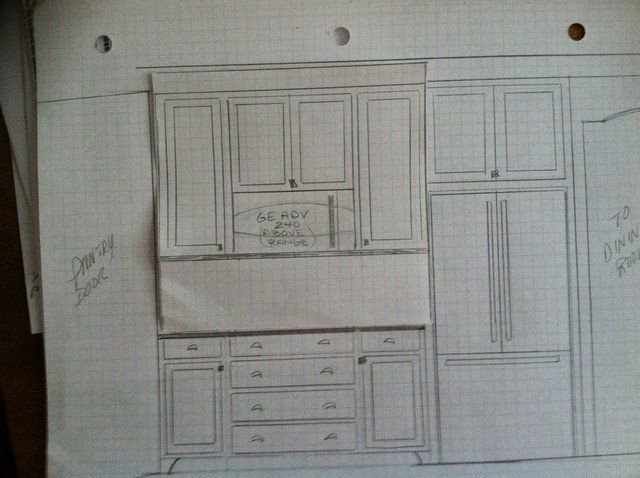 Where it says pantry I have a corner - where it says dining room it's our mudroom entrance.
My kitchen dimensions (this is from the designer - the DW is actually on the other side of the sink, he drew it as a place holder only):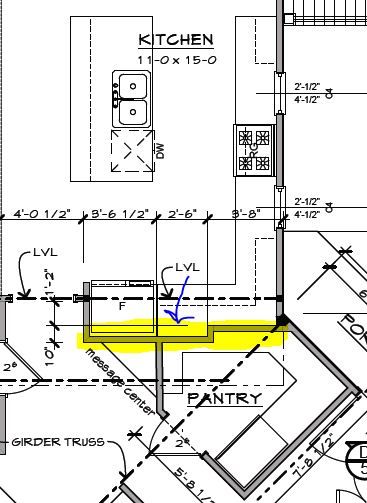 Rough sketch from KD thus far (changes have been made but roughly this is how it's laying out):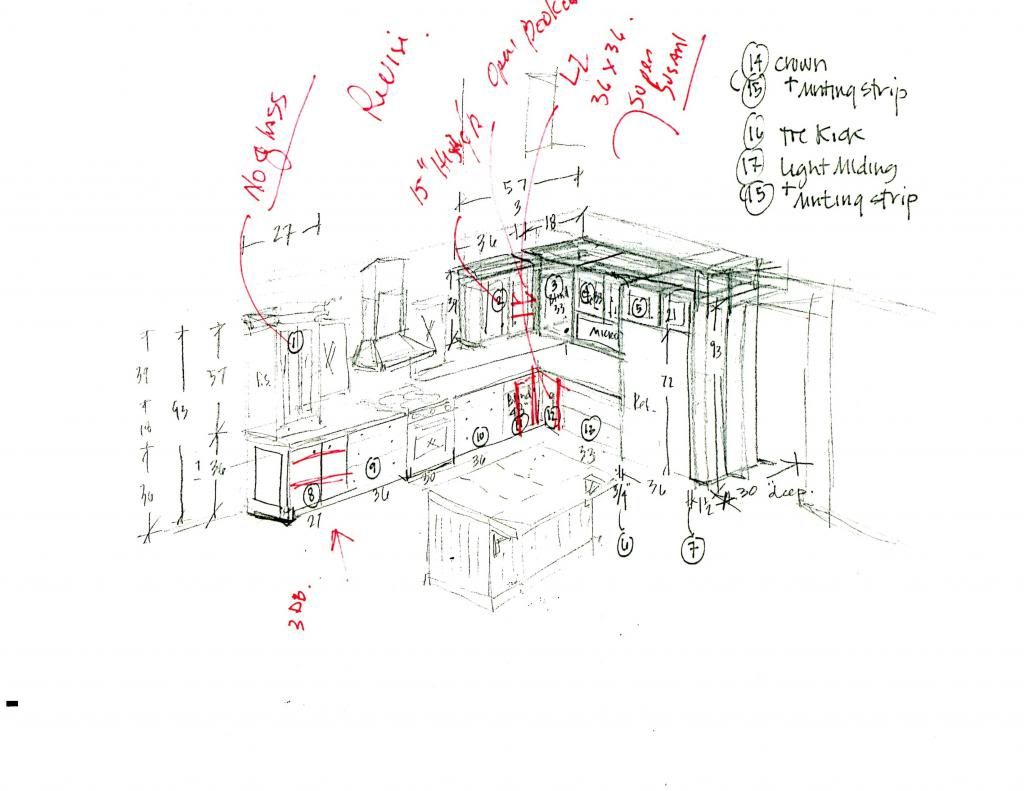 Can I do it on a smaller scale and still have it functional?
My wall dimension is 9'3". The housplan shows a wall on the otherside of the fridge but we are opting for a fridge end panel which should give us a couple more inches. MW width is 21.75".
1) Would you have the MW cabinet 18" depth centered between 2 standard depth uppers � so it would stick out farther over the counter top over 24" base cabinets? Is that not enough clearance? I don�t see this space as being a prep area at all. Maybe landing or staging for food removed from MW and fridge. This is the easiest solution but is it the best one?
I am planning on prep at the island or the right of the stove in front of the window. I know the island space isn't spacious but I can't make it any bigger. It is what it is.
Does anyone have an 18" upper over 24" lowers that they could share a picture of?
2) Or would you have the MW cabinet 18" depth recessed into the wall to keep them all flush? Behind that wall is the pantry so the space is available.
How difficult is it to recess just one lone cabinet?
I need to decide how this wall needs to be framed and I don�t know enough about framing to make a good decision! I suppose I could ask the framer��but I�d like to sound somewhat intelligent about it before doing so.
Thanks in advance for taking a stab at it.
Lisa