Help with Fridge Wall Design Please
Hi,
I introduced myself about a week ago, seeking help with a kitchen/family room remodel. The first drawings we got from the cabinet maker were "underwhelming", so I've been working at redesigning everything before moving further with anyone. Here's a link to my post that provides a lot of the background info on the
Anyhow, I've got two of the three cabinet walls redesigned, and while they still need tweaking I'm pretty happy the style direction. I'm now stuck on the third "refrigerator" wall. This wall will house a pantry closet, refrigerator, wall oven and microwave drawer. So there's a lot of utility in that wall, but I want it to look nice as well, because it's the wall we'll be looking directly at while sitting on the sofa in the family room. I'm attaching pics of the general layout, the cabinet makers proposal for the fridge wall, and the two walls I've redesigned, and my redesigns for the other two walls to give a sense of the style I'm seeking.
Please note that I cannot change the location of the fridge--I know it should be closer to the range--but it's got to stay where it is. I think I'd like a paneled fridge. Looking for any thoughts and ideas on how to integrate this wall into my kitchen design. Thanks so much!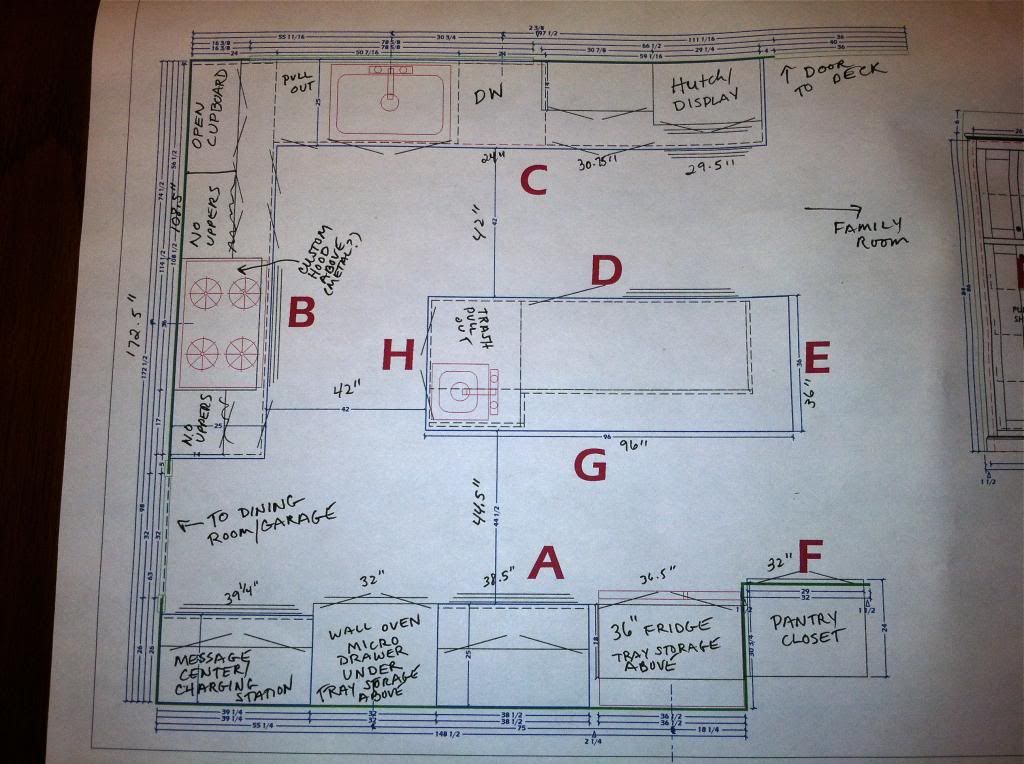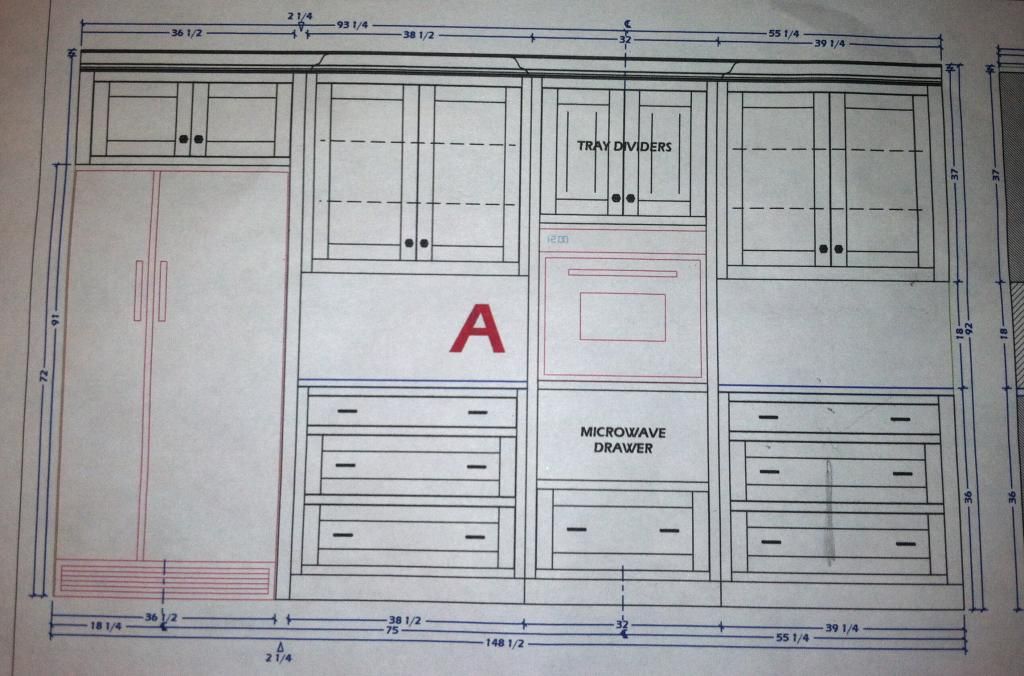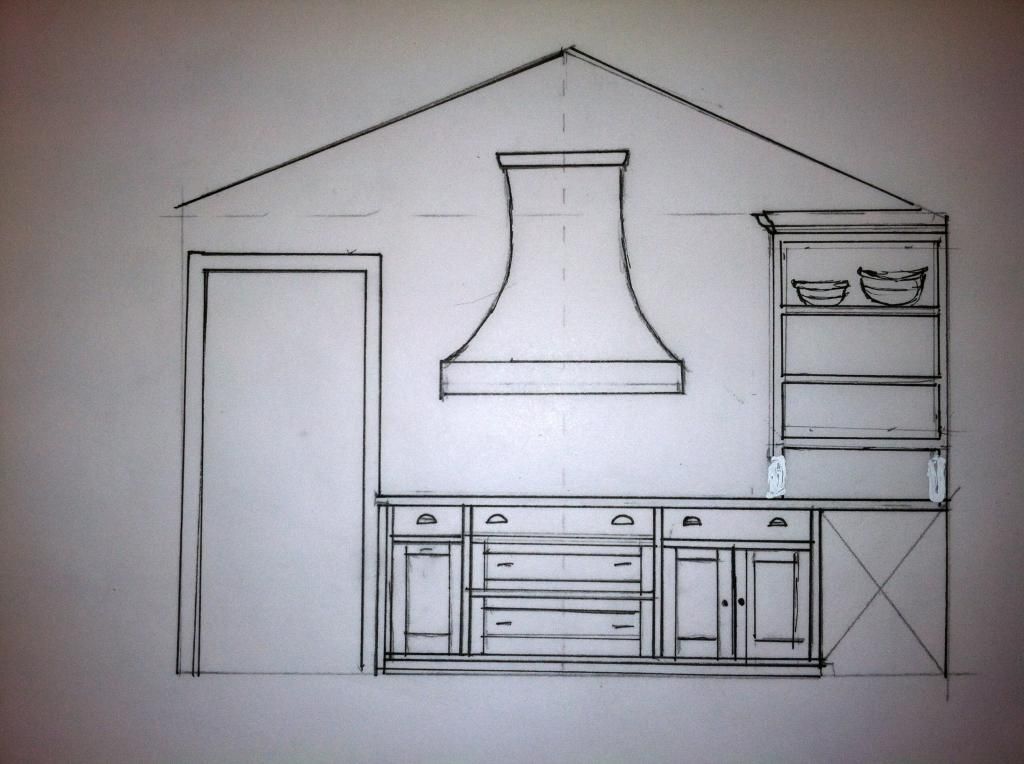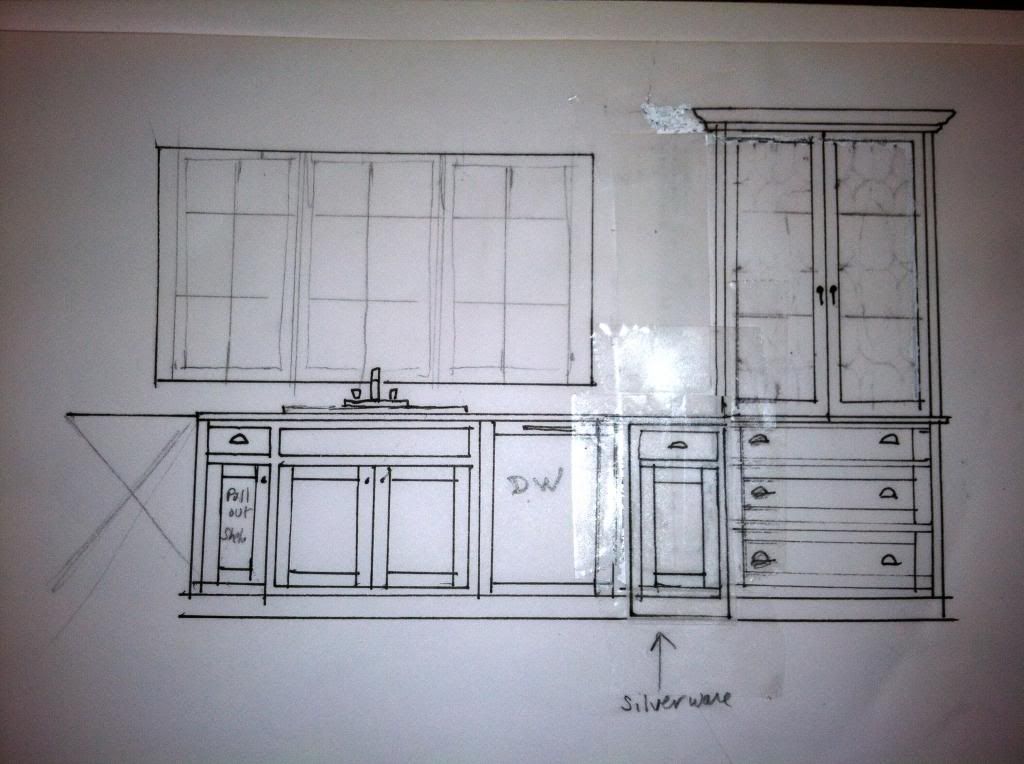 Here is a link that might be useful: Intro thread