Happy Thanksgiving! KAW pics!
breezygirl
November 22, 2012
Its officially Thanksgiving! 3:33am my time.
I'm so thankful for all my GW friends who gave me such great support during this tough year. It means more than I can put into words.
While waiting for my Honeyed Walnut Tart to cool so I can wrap it up for the evening, I snapped a few Kitchen At Work (KAW) pics.
I recovered my antique oak DR chairs after getting them back from my Dad's estate. He had bought two for me about 23 years ago along with a small antique studio table when I went off to the university, then he collected a few more for me over the next few years. I gave the chairs to him several years ago as we had planned on buying some slightly larger that matched. We never did so my Dad's widow gave these chairs back to me this summer. I finally had them re-glued along with a couple of other minor fixes.
(Mama Sophie seriously trying to get my attention.)
The walnut tart dessert along with a Stilton Tart, which will be served its cranberry chutney as an appetizer.
Experimenting with a small centerpiece.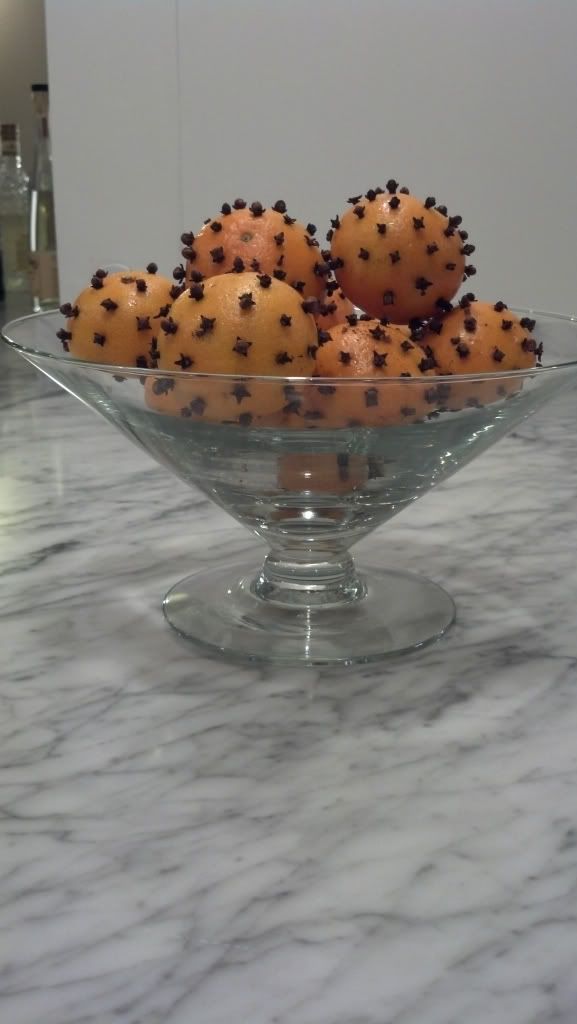 What are y'all fixing and eating today? Pics? For what are you thankful this year? I'll put the same rule out there as I do at home on Thanksgiving--you cannot use the generic word "family". :)