Finished Small 1946 Kitchen Remodel (with pics)
I wanted to share a kitchen remodel that I'm so happy with and hopefully someone else can gain inspiration from it! After lots of hard work, our 1946 small kitchen remodel is over. Me and my husband purchased a small bungalow in the summer and have spent a few months fixing it up. The first thing that we have fully completed is the kitchen which we remodeled all by ourselves.
Our kitchen is very small (90 square feet) and since we were not doing any structural changes we were able to stay within a pretty small budget. When we started, the whole kitchen was covered in linoleum: flooring, backsplash and counter. Luckily the cabinets were of solid wood so we refinished those. We choose stainless steel counters for practical and economical reasons, put up subway tile on all the walls (!), installed black and white marble tile in a checkerboard pattern on the floor and purchased new appliances.
More info, pictures and the budget is available at Small Kitchen Remodel Before and After
Before: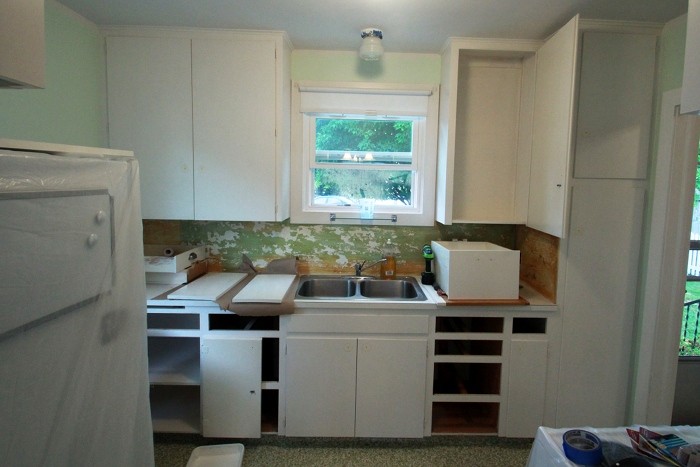 After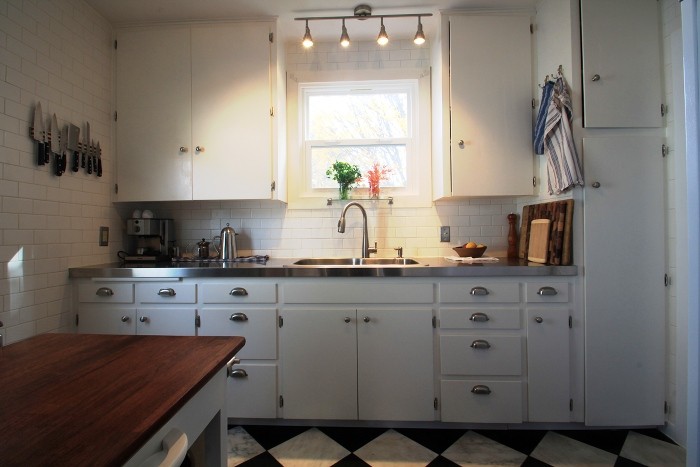 Before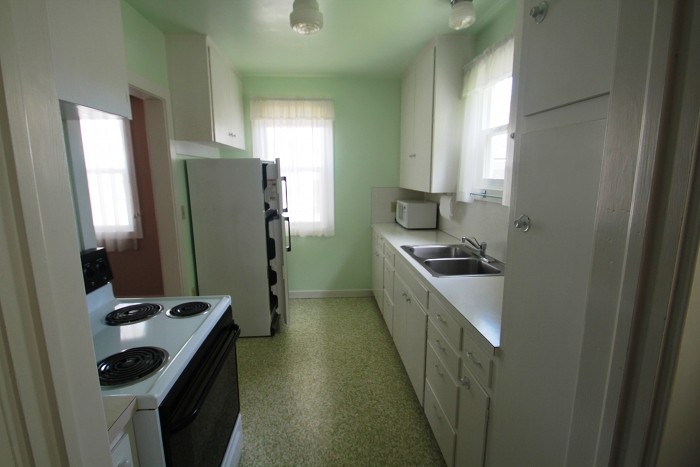 After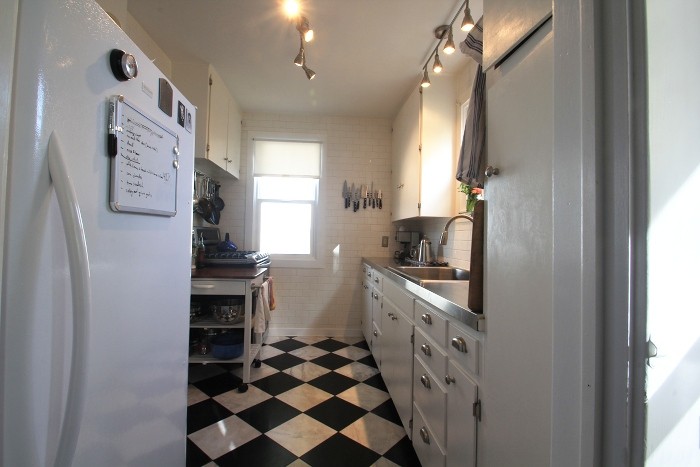 All in all, we're very happy with the outcome. We turned our old looking kitchen into a bright and functional space. We stayed within a small budget, and the whole project took us about a month of solid work doing it ourselves.
Here is a link that might be useful: The Home Project Small Kitchen Remodel