Finally I have counter tops
SapphireMoon
November 21, 2012
Haven't posted in a while with updates. It seems like the workers are dragging there feet. Going into the 5th week. They worked a half a day all last week. My kitchen won't be finished by Thanksgiving. But I did get my counter tops installed today.
Hubby played a mean trick on me. I was at work when he called and asked me what color my counter tops are suppose to be. I explained as best I could what color they are. He then says, "They're not white? Cause they brought white." I yelled, "what? You are kidding me,right?" Having a panic attack, I start crying my eyes out at work and told him to tell them "Just put them in! I'm so tired of this" He said "calm down and come tell them if they need to get the right ones" When I got home, the counter tops are my Cambria Canterbury! The wall color is Barley Harvest.
There is one corner I'm not happy with at all... Hubby says he's not going to have them take it out and put a new piece in. I don't know what to do.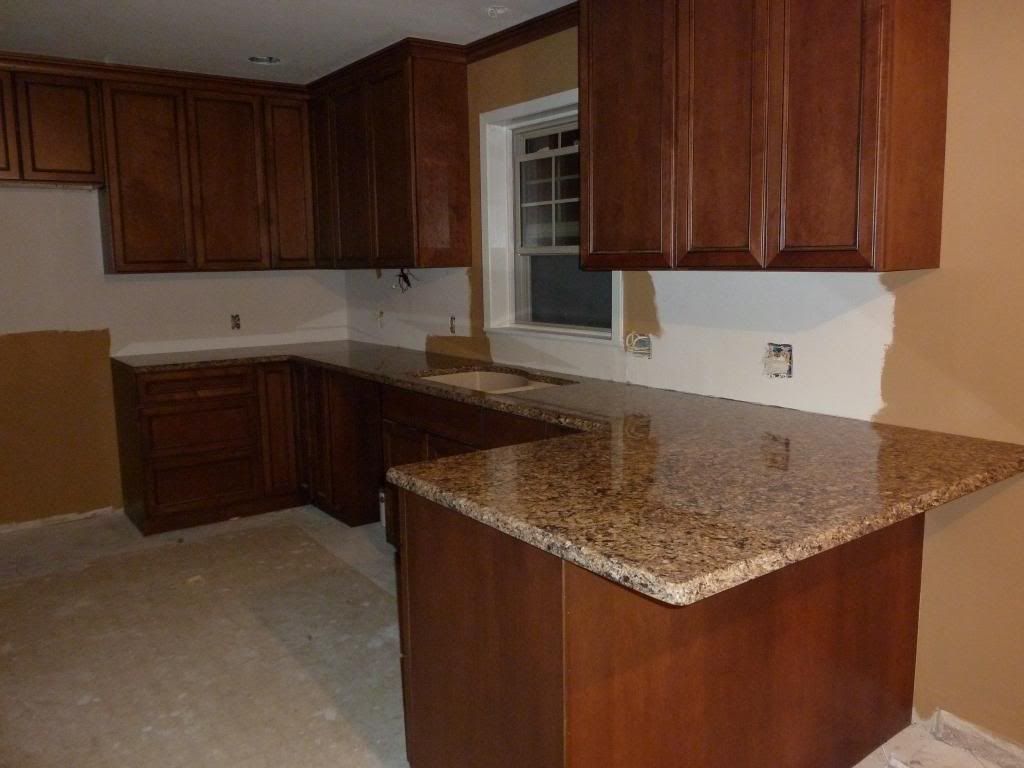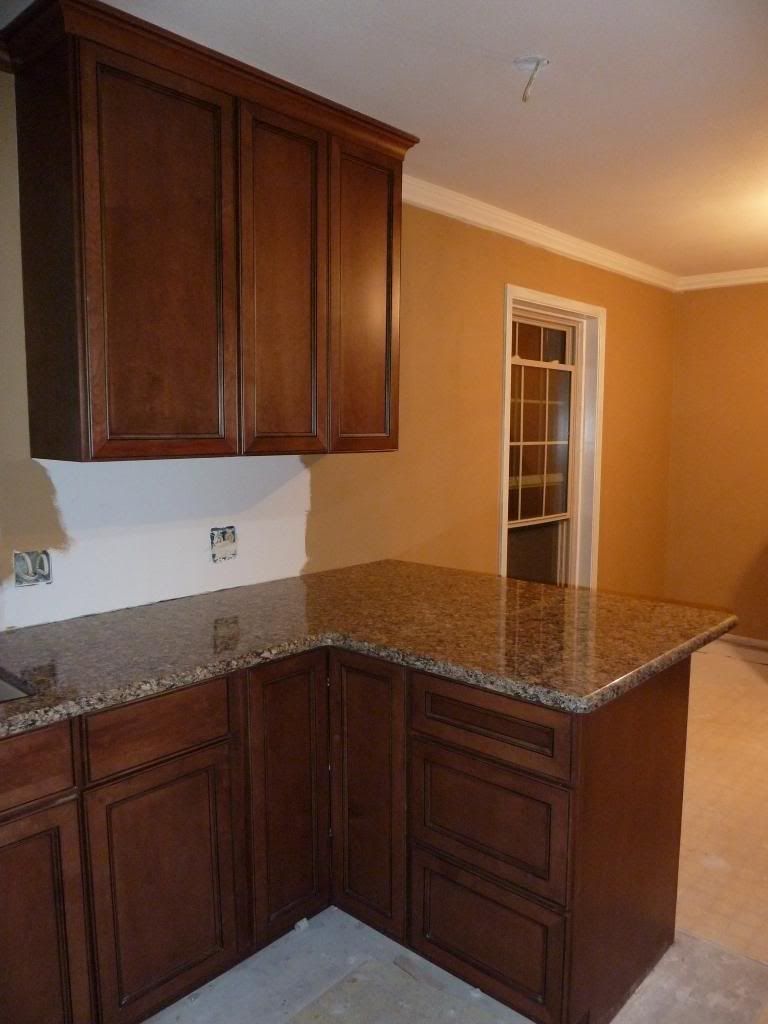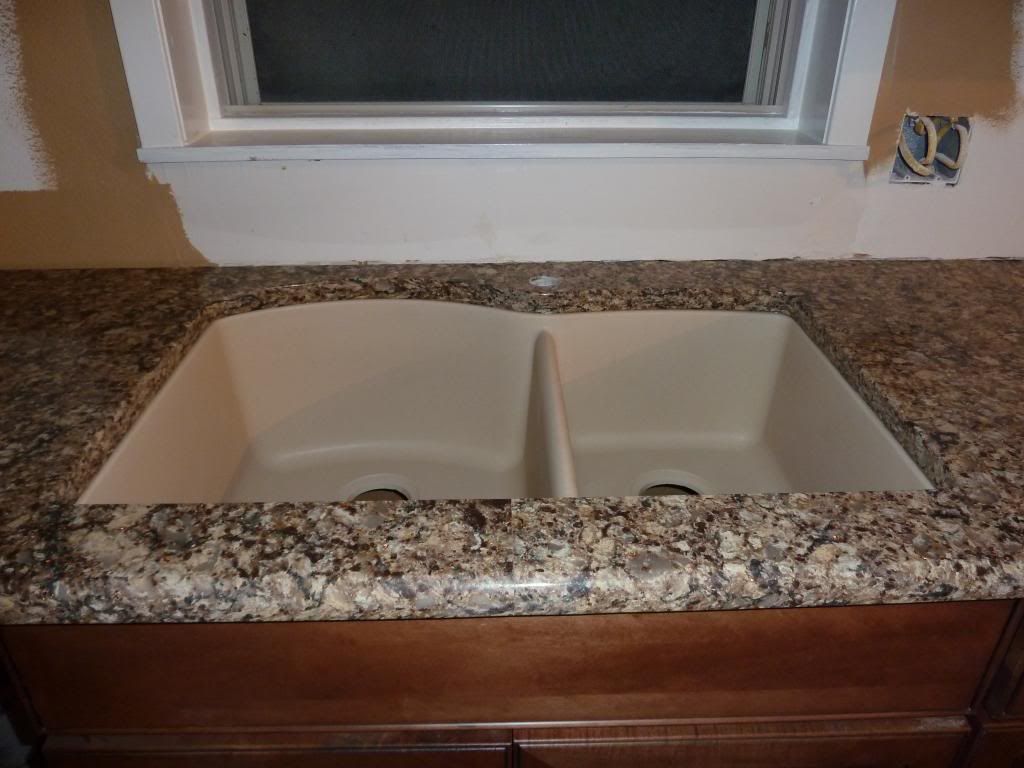 Close up... The paint color makes it look like different colors in this picture.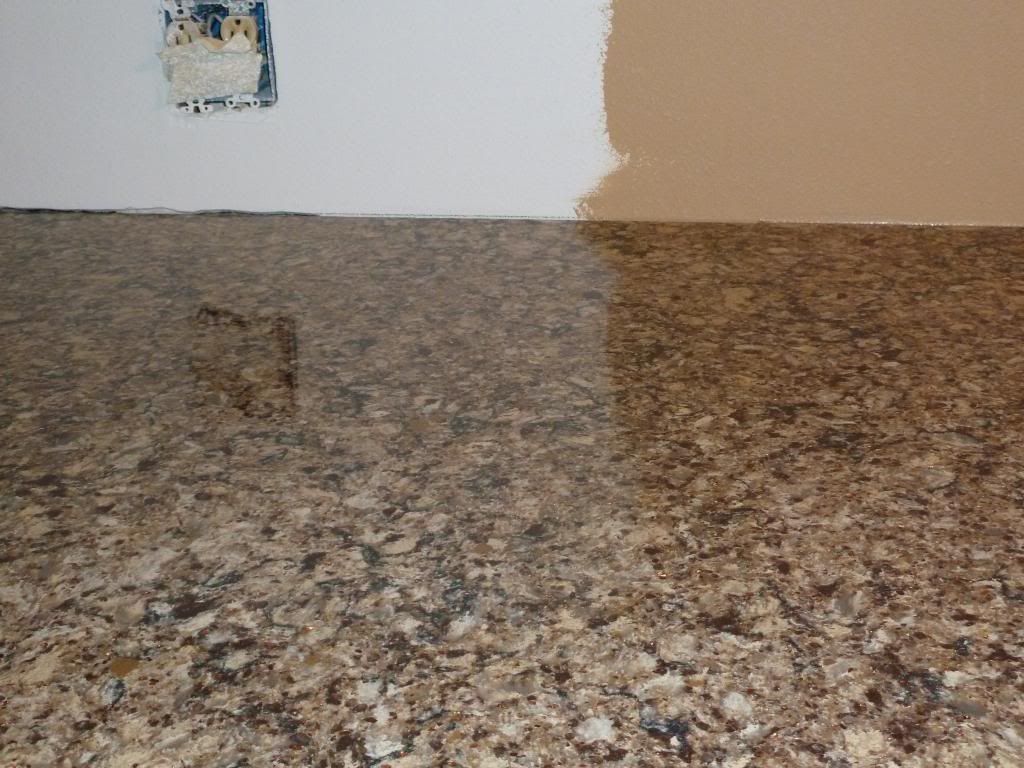 This is the bad corner