My Cabinets have arrived ...
They are at the company I ordered them from. :)
The contractor wants me to have everything picked out before they start working on the kitchen. Tentative start date is Oct 15th. I'm excited but freaking out cause I don't have everything together.
I managed to take off work Friday to get some things picked out.
I had ordered my sink and faucet last week and picked it up yesterday. Blanco Silgranite 60/40 Biscotti and Delta Leland faucet.
Got my cabinet knobs and drawer pulls ordered yesterday. They should be in Wednesday.
I went to the lighting place that the contractor uses to check on UCL. The LEDs are so pricey there. The Xenon are more affordable there. I can't decide what to do on that. I did find a pendant and chandelier that I like. I had found a pendant and chandelier online that I like too. Can't decide which one of those now.
I made an appointment with the flooring guy he uses. I waited on him for 30 minutes at his shop and he hadn't shown up so I left and went to another Flooring store that I had been to before looking. I found a floor I like there and they will tear out and install it. I don't know whether I should try to make another appointment with his flooring guy or go with the floor I found that I like. As for the backsplash, I have a sample of Rixi Crema. I love it but I don't think I can afford the shipping on it(about $350), so I took it with me to see if they would have anything similar to it. They are trying to find something.
This Pendant and Chandelier...
or this Pendant and Chandelier...
Sorry this image is no longer available.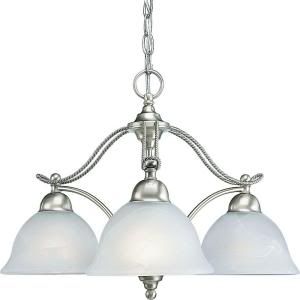 What do ya'll think of all this together? I would just use 3 rows of the mosaic instead of 4 as shown. I'm going with Cambria Canterbury. The small wood sample is my cabinet color. The ceramic is rixi crema. Not for sure if I'm going with it.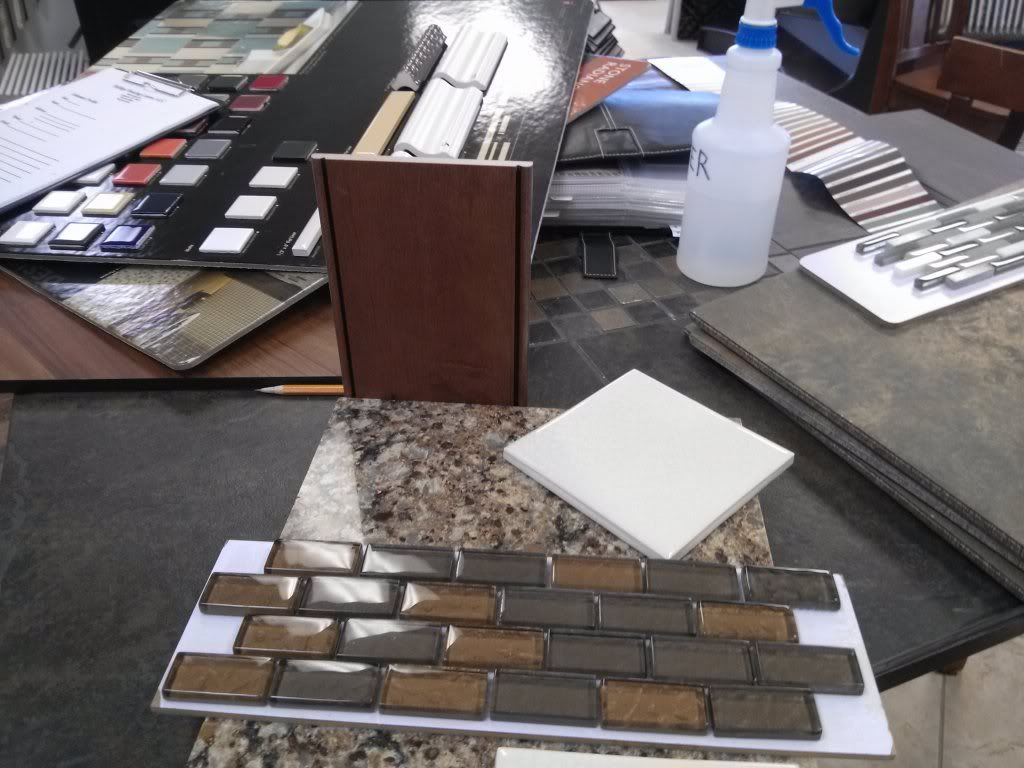 Thanks for all the help!
I appreciate it.