Finished: thynes' Budget Beach House Kitchen
thynes1501
October 8, 2013
Hey folks, it's been awhile since posting on here. I know how much I love viewing kitchen reveals, so I thought I'd share our latest with you.
This summer we completed a kitchen renovation at our small vacation home, on the coast of Newfoundland. Not an extensive or elaborate renovation by GW standards, but quite a considerable facelift. And interesting timing, because I really enjoyed the Beach House 'design around this' thread that was very active while we were completing the work. The thread was a little too late to influence our design choices, but it was incredibly interesting to follow everyone's vision of what a seaside kitchen should be.
A little background: the house is fairly new (less than 10 years old), but was built to imitate a house that had stood on the property and had remained in the owners' family for over 200 years. It is built in the traditional "saltbox" style common in rural Newfoundland and, while new, it retains some components of the original dwelling (e.g. the bannisters, railings, and posts were salvaged and reused). We bought the property from the original owners a couple of years ago, and felt that a real opportunity to create a bright, seaside cottage feeling had been missed in the build. So we've been steadily working on improving the property ever since.
This kitchen project is similar to our last in that all design concepts, materials, etc were discussed, researched, and chosen by my wife and I. But also substantially different than our last (that reveal is linked below), in that we committed to keeping the budget low and resisting the urge to go 'high end' or perform structural modifications on a home where we (sadly) spend only a few weekends a year. So unlike our last kitchen project, this one saw us keep the same footprint, reuse the existing (and rather crude) face frame cabinets, hardware, and sink/faucet, install laminate countertops instead of solid surface, buy entry level appliances and light fixtures at clearance prices, and perform some DIY work (though don't get me wrong, this was not a DIY project... our contractor completed most of the work). We would have loved to install a wall of windows to maximize the ocean view, but the only modification we performed was in widening the opening from the porch to the kitchen, bringing an unused nook in the porch into play and allowing conversion into a beverage/MW center (and freeing up valuable counter space). The only splurge was wood-look porcelain floor tile, which we chose for aesthetic reasons as well as durability.
Our project considerations were simple: make the space as functional and aesthetically pleasing (to us..!) as possible at minimal cost. From the beginning, we knew two things: first, we wanted blue cabinets and white bead board and second, the kitchen table had to be sanded, painted, and reused (had been hand-built many years ago by my wife's father); everything else came together as our thought process evolved. The project, along with an interior repaint of the entire house and re-trim of the main floor, was completed in three weeks with zero surprises or hiccups.
We're very pleased with the result. Hope you enjoy!
Before:
During: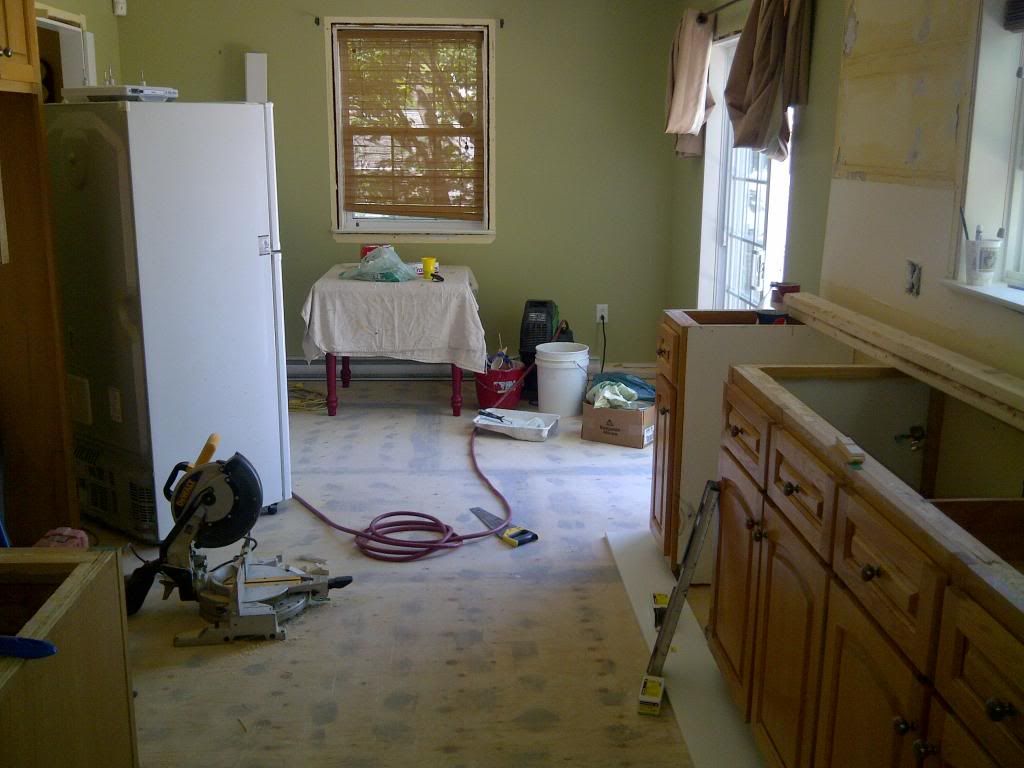 DIY (and our little helper..!):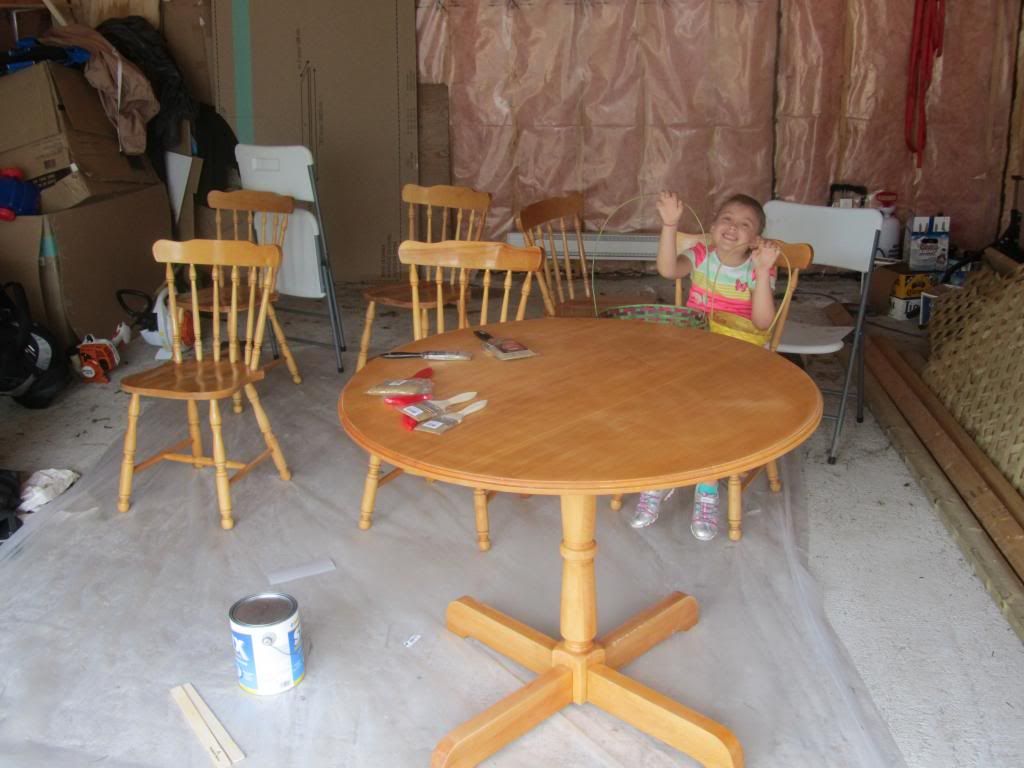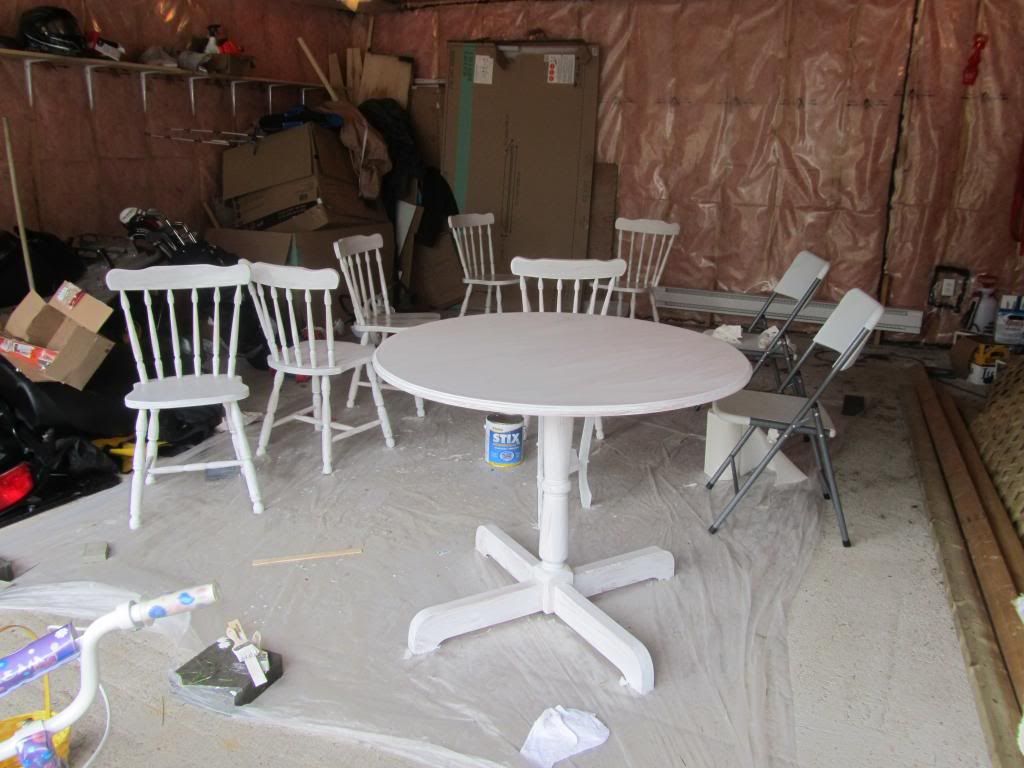 After: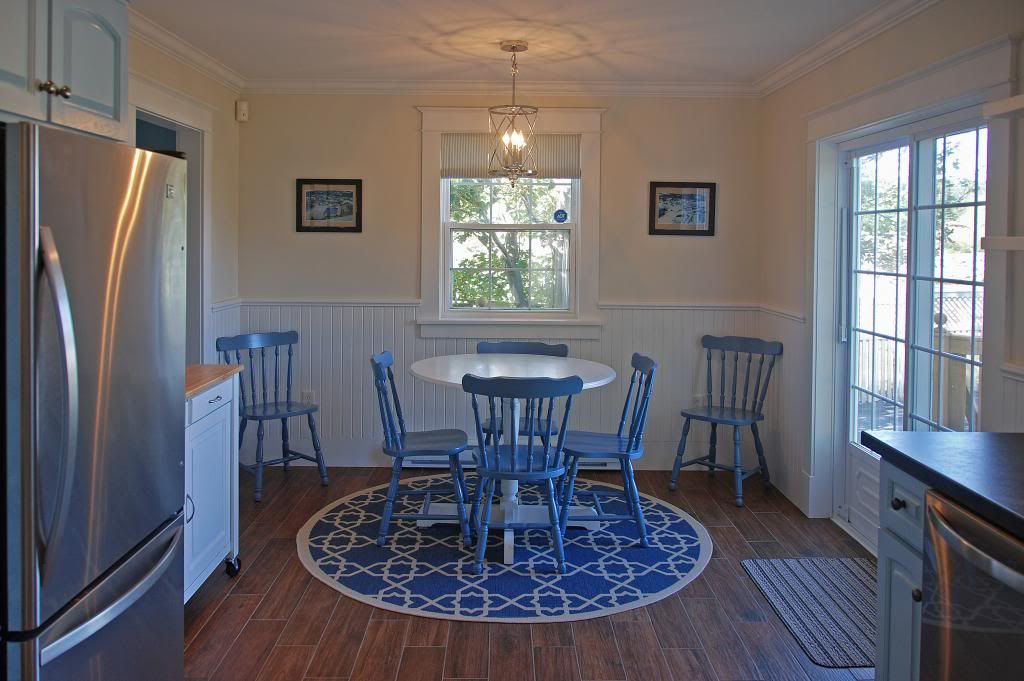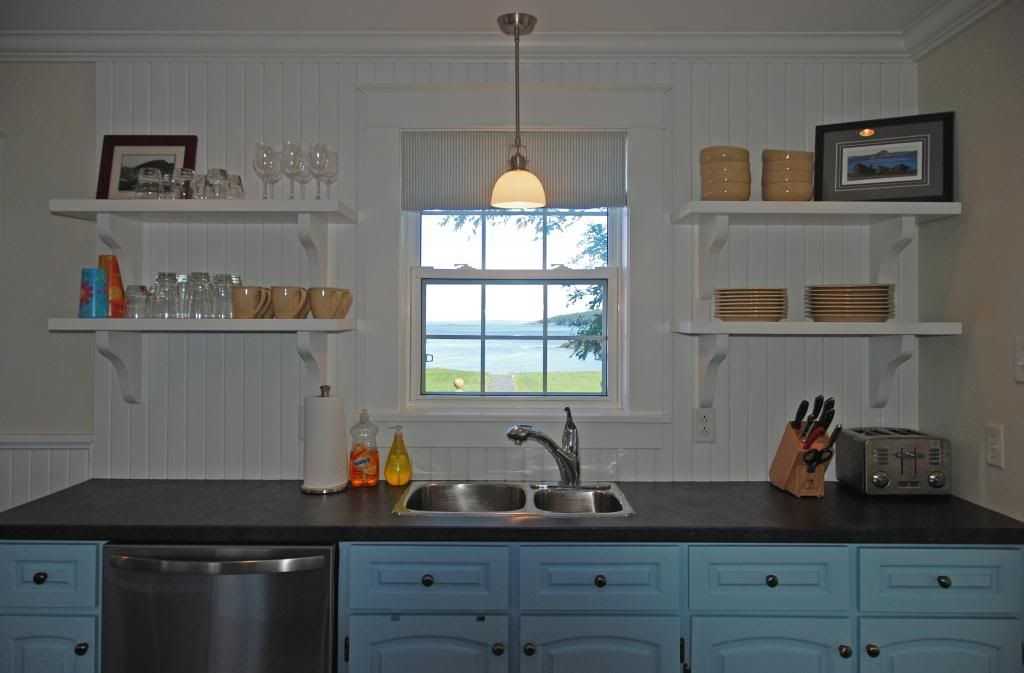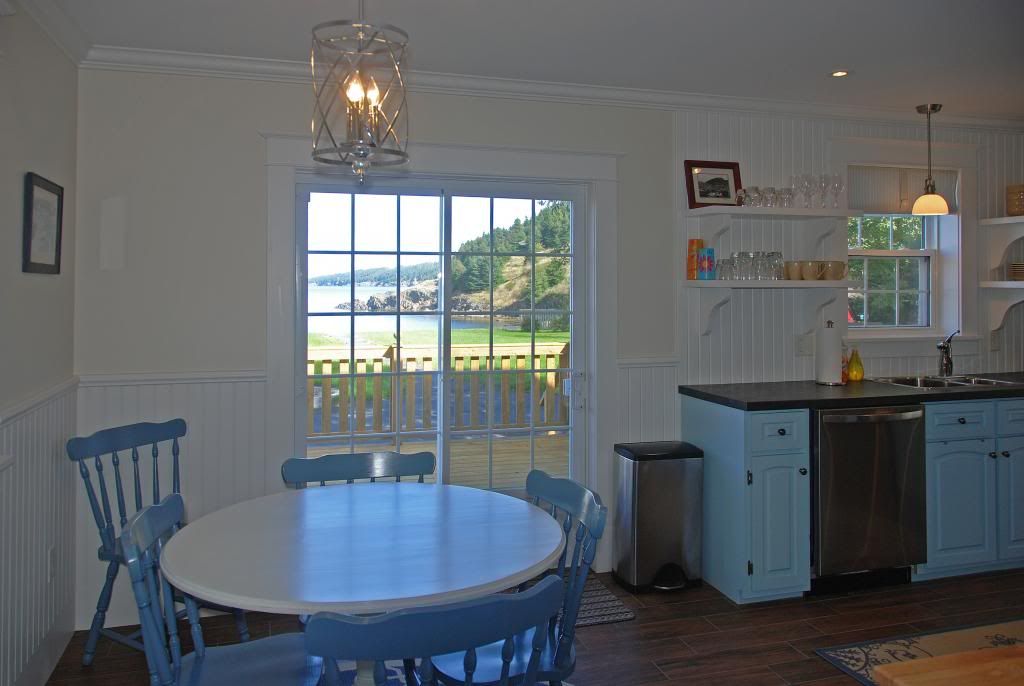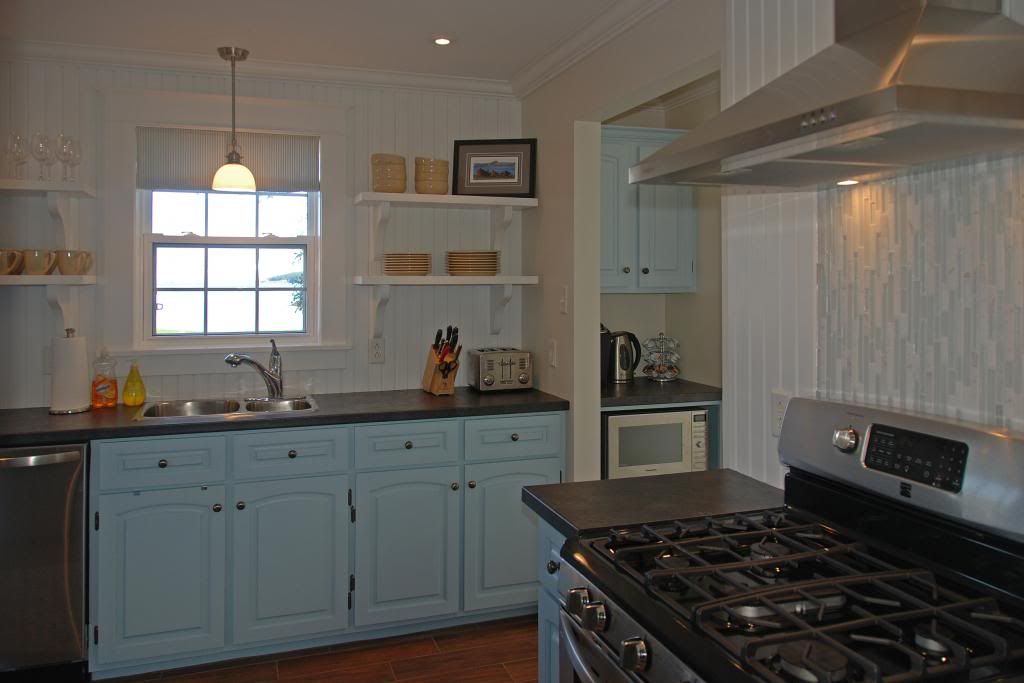 Thanks for viewing!
Here is a link that might be useful: thynes' Finished Kitchen