Update on my granite
I'm happy. :)
Here's the picture of the area that was replaced. I don't think you can see the seams at all unless you really look for them.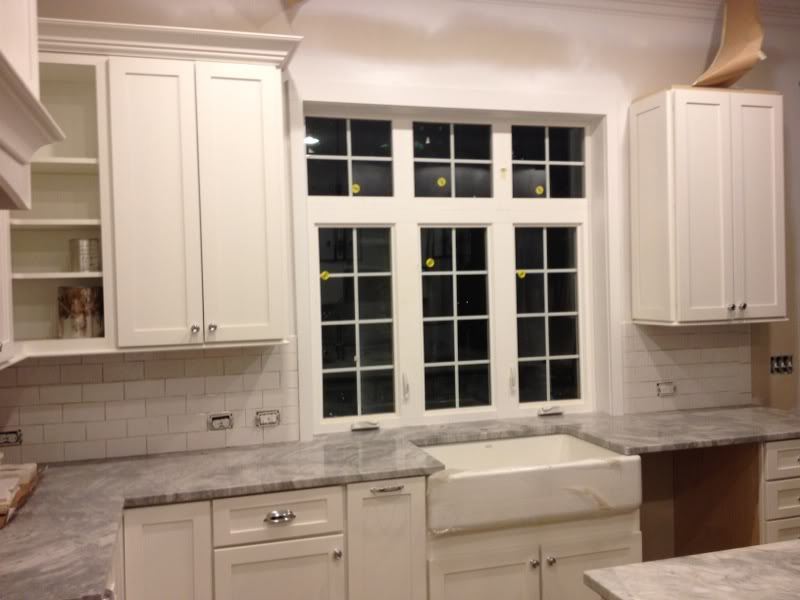 And here are the seams up close.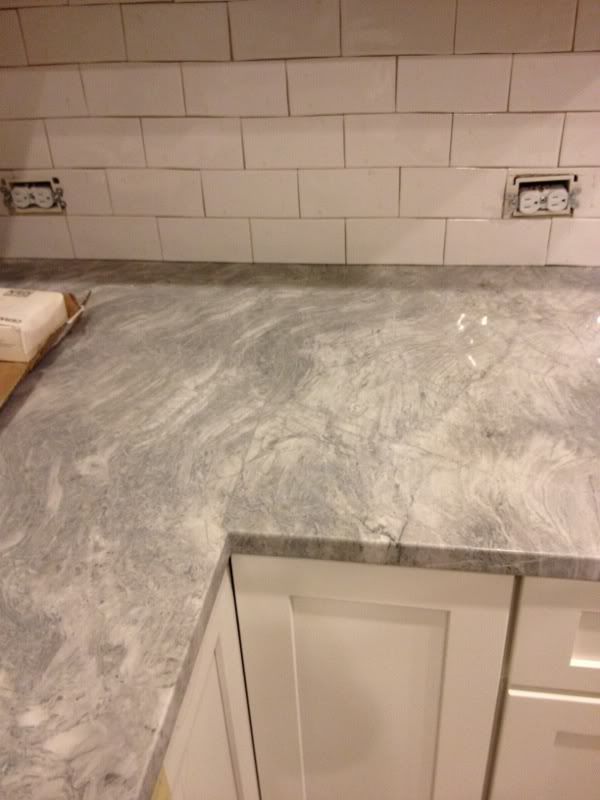 This seam is the most noticeable simply because it was cut from a different place on the granite. We did the best we could to match up colors and movement, and I think it's fine.
I was overall disappointed that they needed to put in so many seams, but there really aren't noticeable. Once the faucet is installed and kitchen comes to life, the seams will be totally forgotten. HUGE sigh of relief.
Thanks for all your support and knowledge. I'm so glad we asked and fought for better. :-)
Here is a link that might be useful: Previous thread on the hack job on my beautiful granite