4" or 6" pull on 27" drawers?
I'm using 4" cup pulls on my white shaker kitchen cabinets. Right around the corner from the kitchen is my wetbar. I decided that since the cabinets are a different color and style that I would use a different drawer pull style. It's the Bistro pull from Restoration Hardware- a regular footed handle pull.
Anyway, here's the pic from a couple weeks ago. The whole wetbar is currently covered with paper and tarp since they have been painting. The drawers are 27" wide. Would you do a single 4" or single 6" pull on these drawers? Doors get a knob.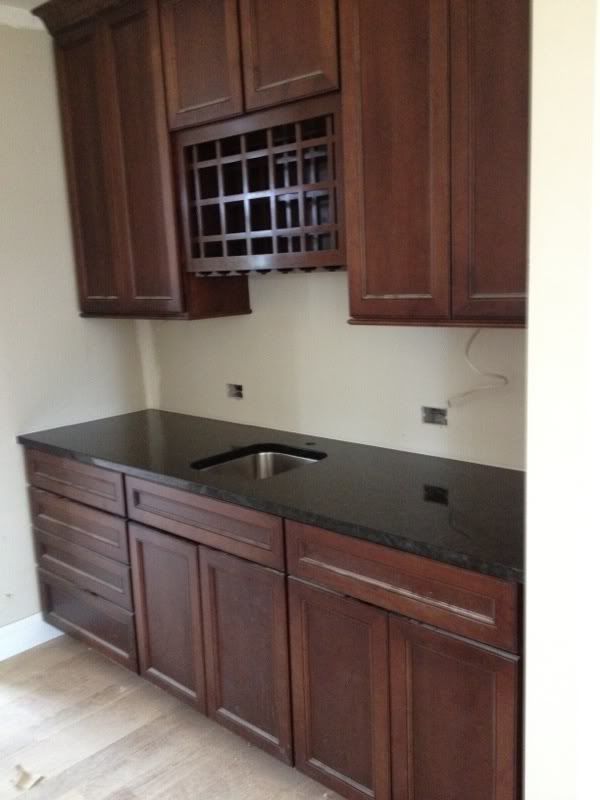 I wish there was a way to post a survey/poll on this site. I need a vote! DH said he likes the 4" better but doesn't really care either way. Help?