How do you shove 65'' of @#$% into 5' of cabinets?
On top of a spice drawer or whatnot, here's what I have to find room for in a 5-foot run in my new layout:
With thin foam boards separating each item, the tall left stack is 27", the middle stack is 18" and the third stack is 20" tall.
All three are roughly 15" wide and will fit 24" deep or less.
One of these frypans is 13" in diameter and 23" long with handle.
I may replace some of these aging beasts when the kitchen is done but the volume will probably stay similar. Before I measured I was hoping to do something like this: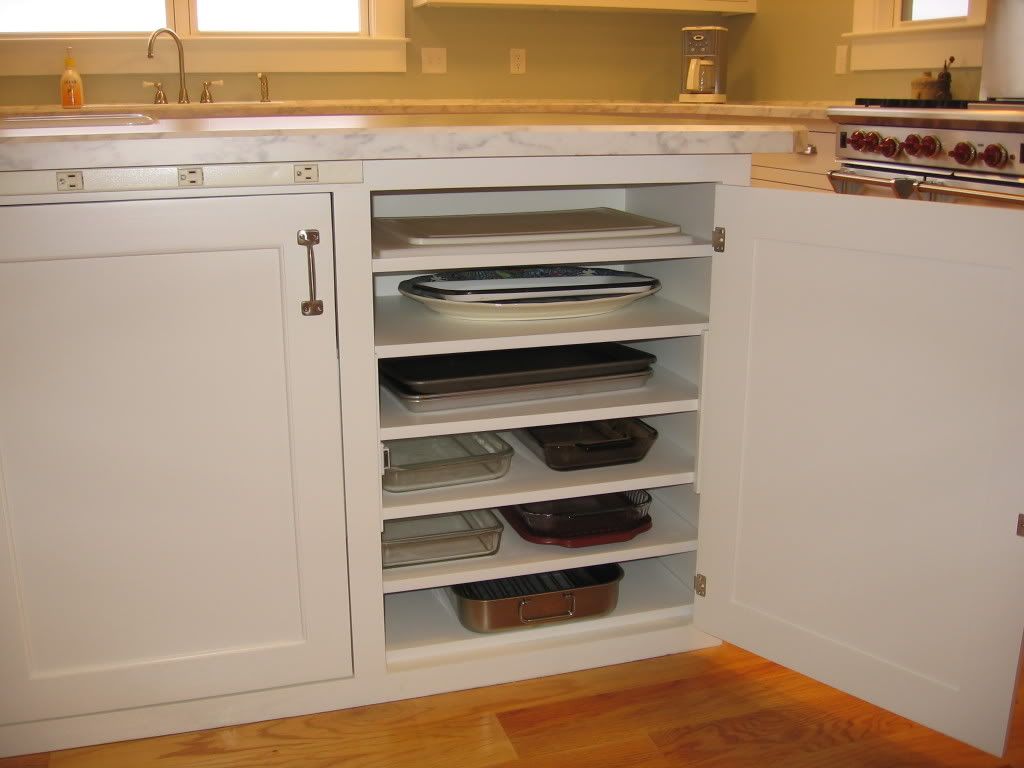 However, that would require a full 36" cabinet with no drawers. And that's with undercounting the space required, because you obviously need air between shelves to slide things in. I also have to fit in a spice drawer, Cuisinart storage, and probably a few other major things on the same cabinet run, too.
An alternative is this configuration:
Or drawers: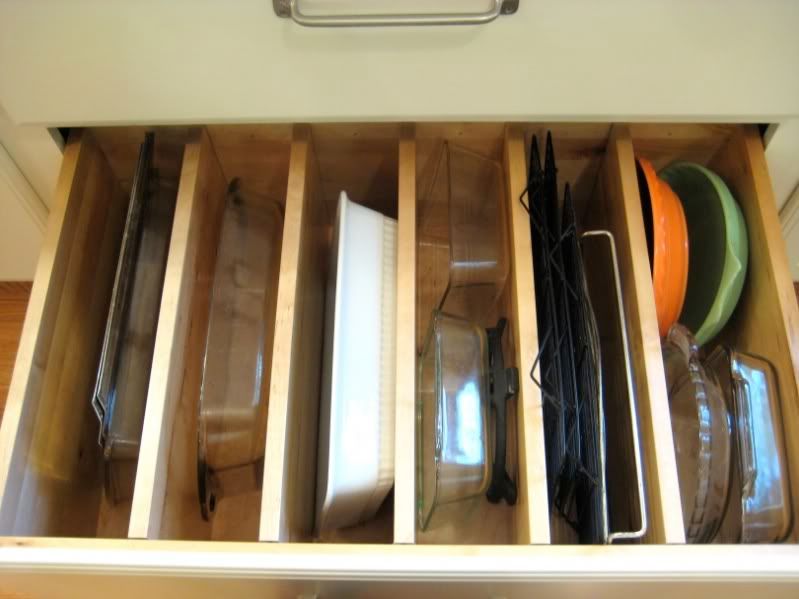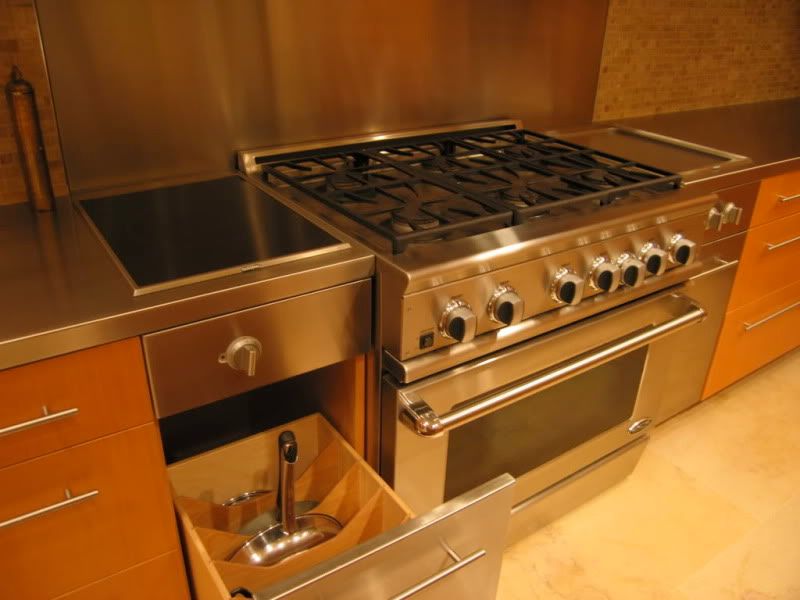 There's also weird stuff like this:
But my question isn't really about who loves their drawers. What I really need is help with geometry. How can I get all this stuff into the minimum space? I've treated everything the same but there are a few things like cookie sheets I don't mind stacking. Plus frying and saute pans could be treated differently from baking dishes. But I still need to preserve as much room as possible in this 5' cabinet run.
Anybody like problem sets?