Took DH granite shopping, think we decided!
williamsem
October 28, 2012
So I took DH to the 4 local granite yards I found, he was in a rare shopping mood so I seized what might be my one and only chance to get some granie opinions out of him.
Some may remember the Earth Glitter I loved:
DH liked it, but wasn't as thrilled as I was. Of all things, this guy that wanted almost black loved an Alaskan White slab! Too light for me. He also loved a blue stone, which I didn't like.
Then we found this: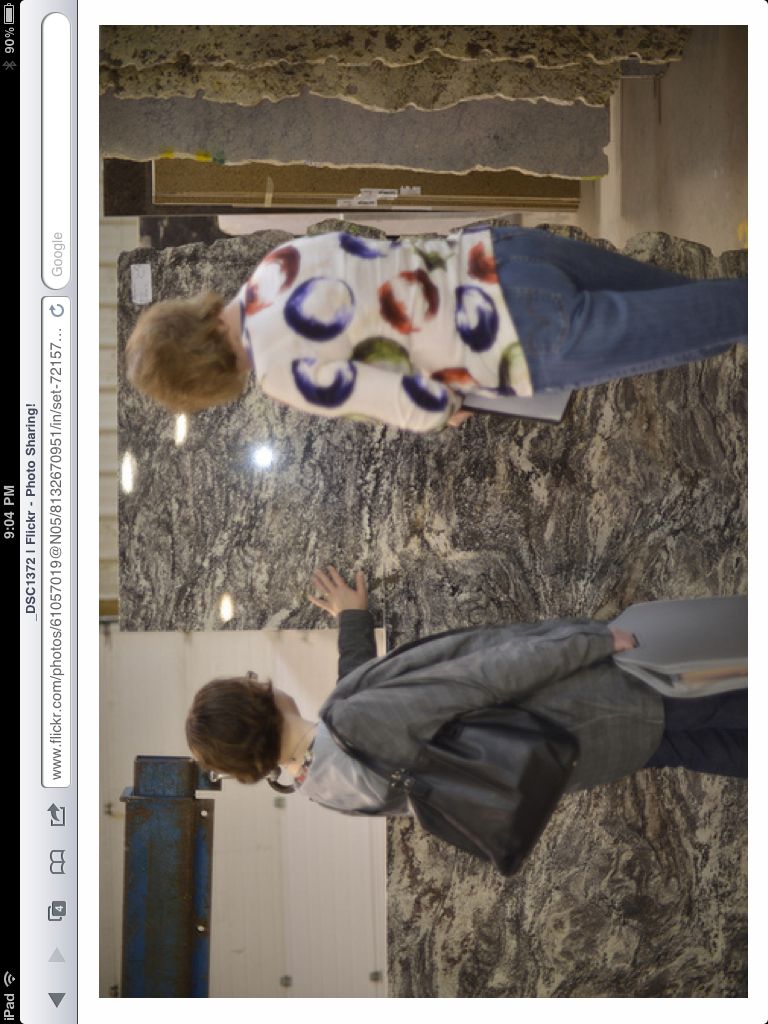 I think we have a winner! The only drawback is this is not the place that does electronic tempting. But them seem pretty good. I will have to go back with some door samples and a deposit next weekend. Love it!