what to do with tall narrow space?
michoumonster
October 17, 2012
hi all,
i have a space next to my planned wall oven cabinet that I need to figure out what to do with. here is my layout, with the space in question circled in blue.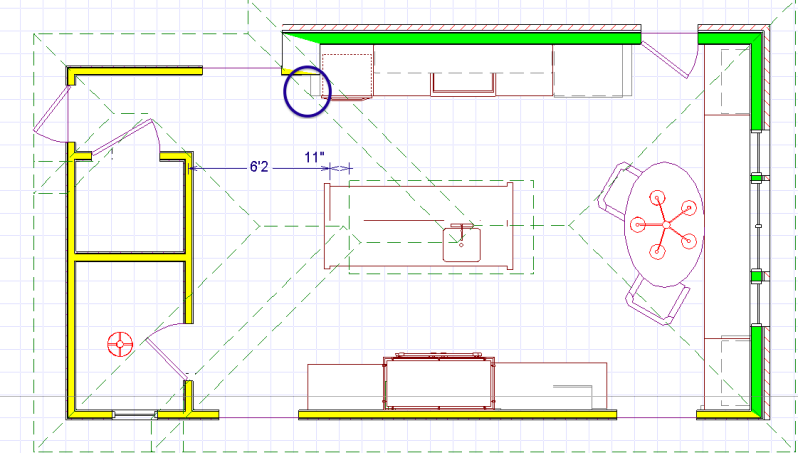 basically, the wall oven cabinet will protrude from the wall 8 to 10 inches, so I need to, at the minimum, cover the exposed side with an end panel. But, because the wall next to the oven is 20 inches thick, i can add a narrow, shallow storage area to this dead space, but not sure what would be useful or look good.
Is there anything I can use in this space besides filler or an end panel? I would love some clever storage ideas! thank you!