Mid-range Install Pics
Hi all, I have received lots of help and ideas both directly and via lurking on this forum. Thought I would share my progress.
First, the "Before." This is what it looked like when we bought the house.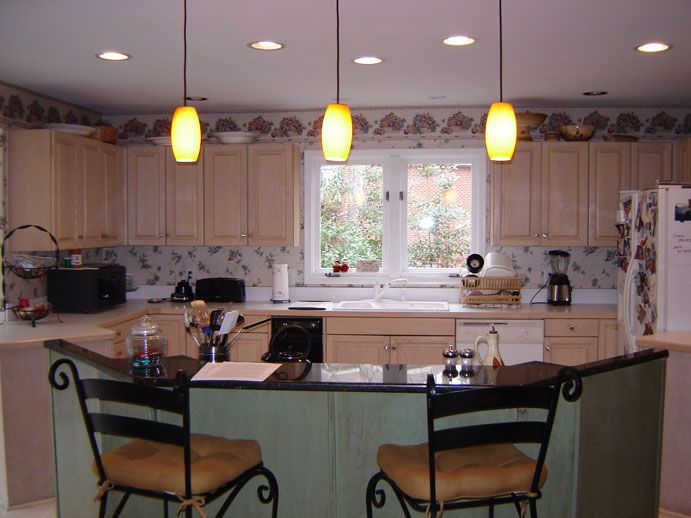 Couldn't stand the wallpaper, so we stripped it and painted it a bright yellow. But the weird angles, pickled oak cabinets and everything else was still there: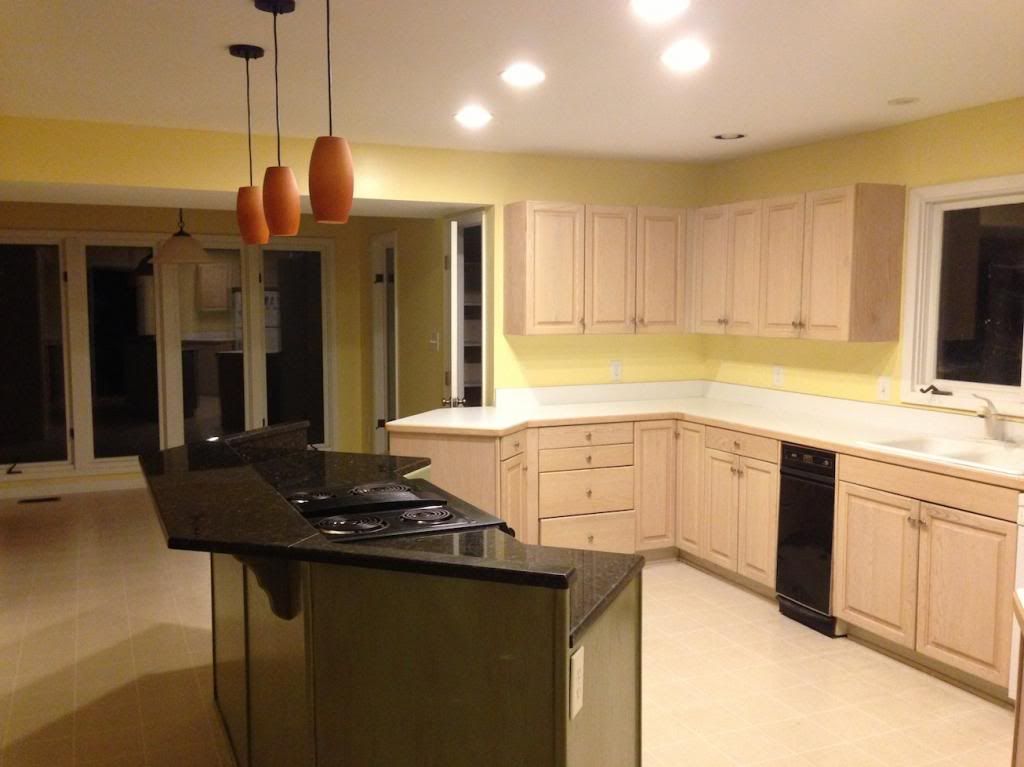 Lots of people helped with a layout discussion here. Special thanks to bmorepanic for the idea to angle the pantry doors.
Here's the final layout: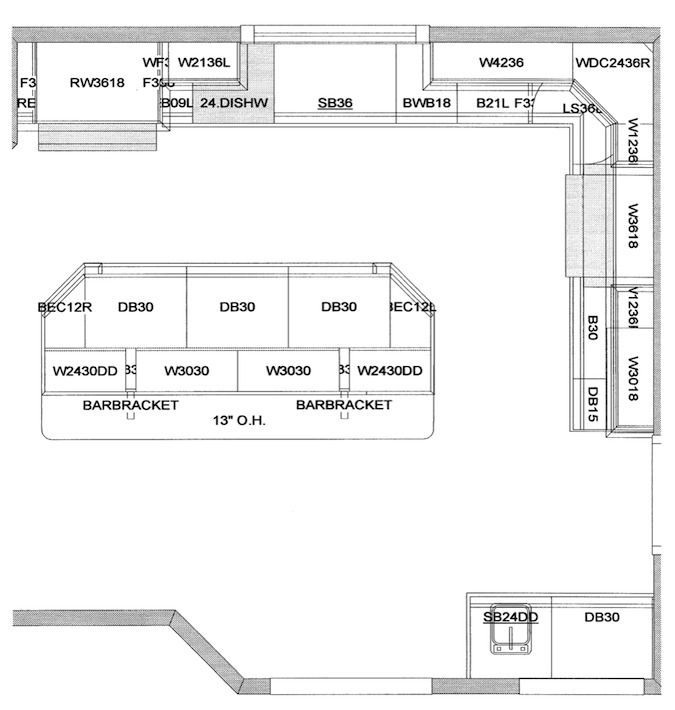 Demo started Thursday, 9/26. Moving the plumbing, removing 2" of cement under the previous foyer's tile, building back up the floor with plywood, angling the pantry door, installing the vent for the hood, and painting took until 10/15.
New Pantry door: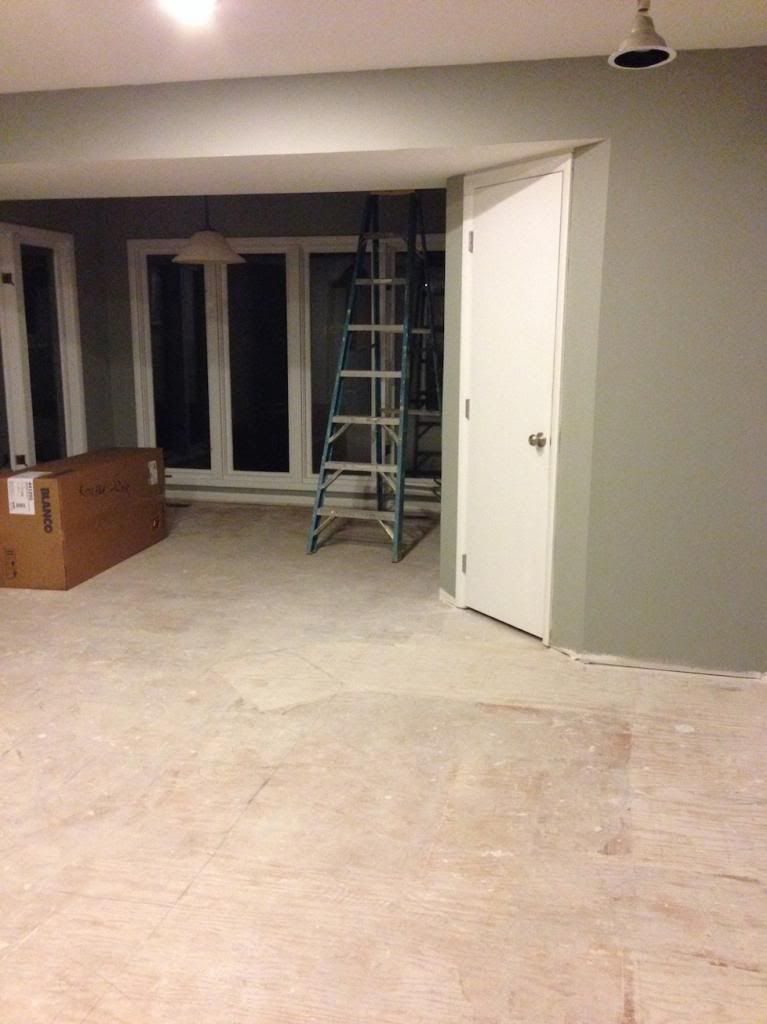 Vent: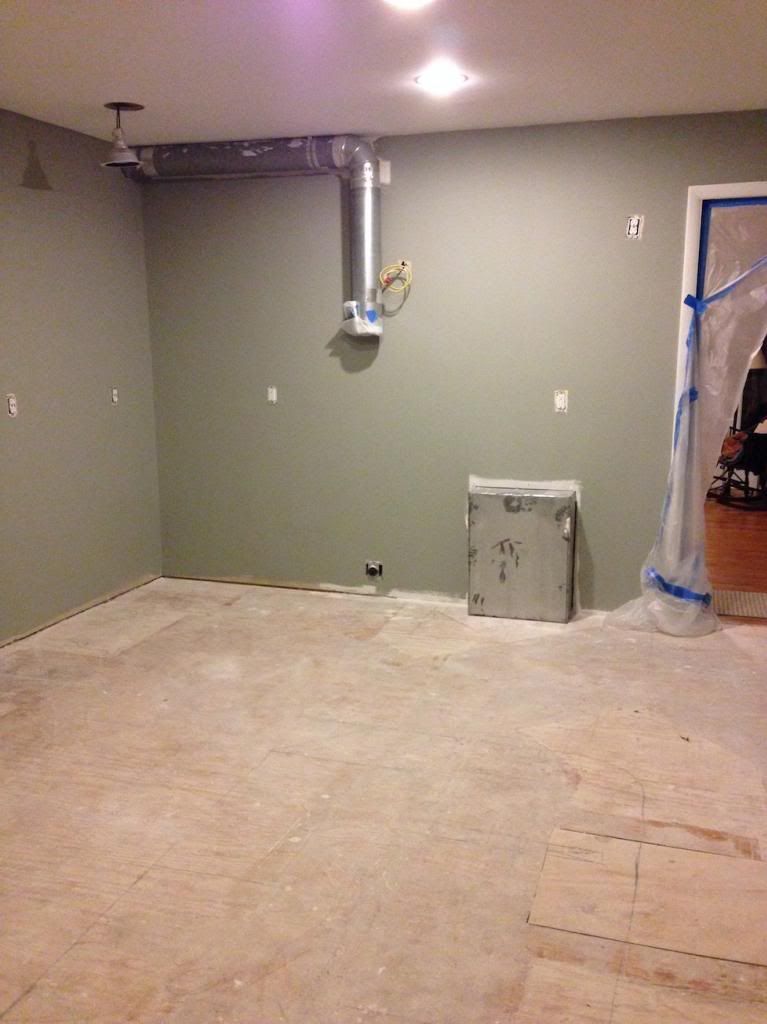 Cabinets started going in last week. Stalled a bit while we wait on a new cabinet because 1 was broken. But floor tile went in.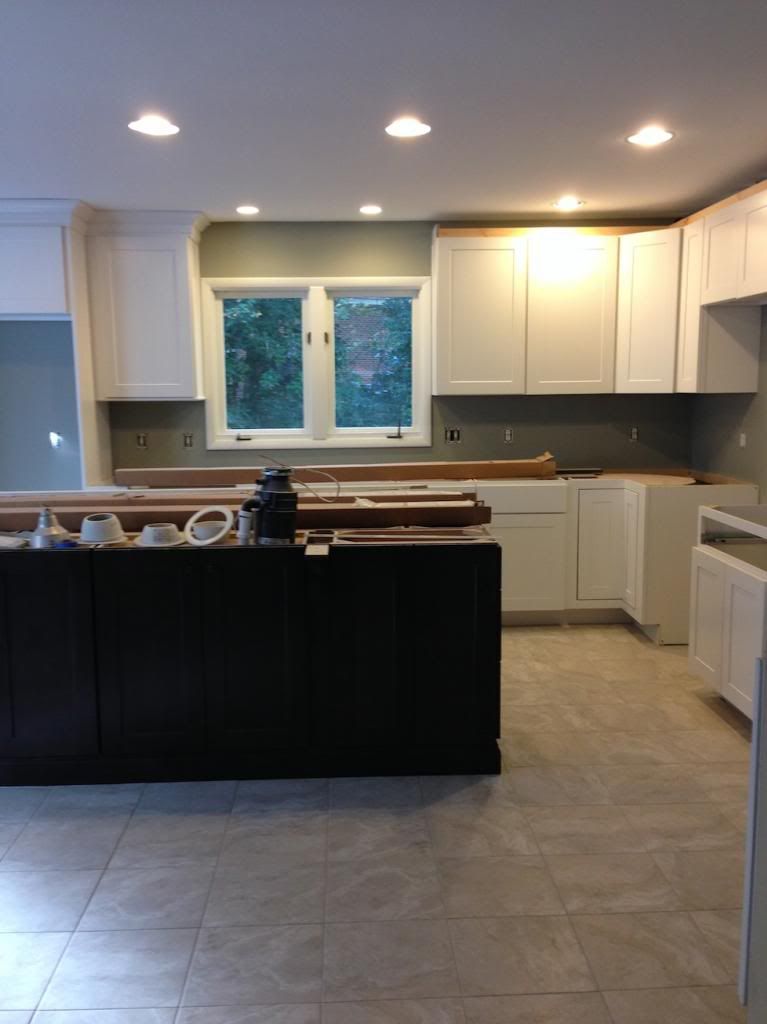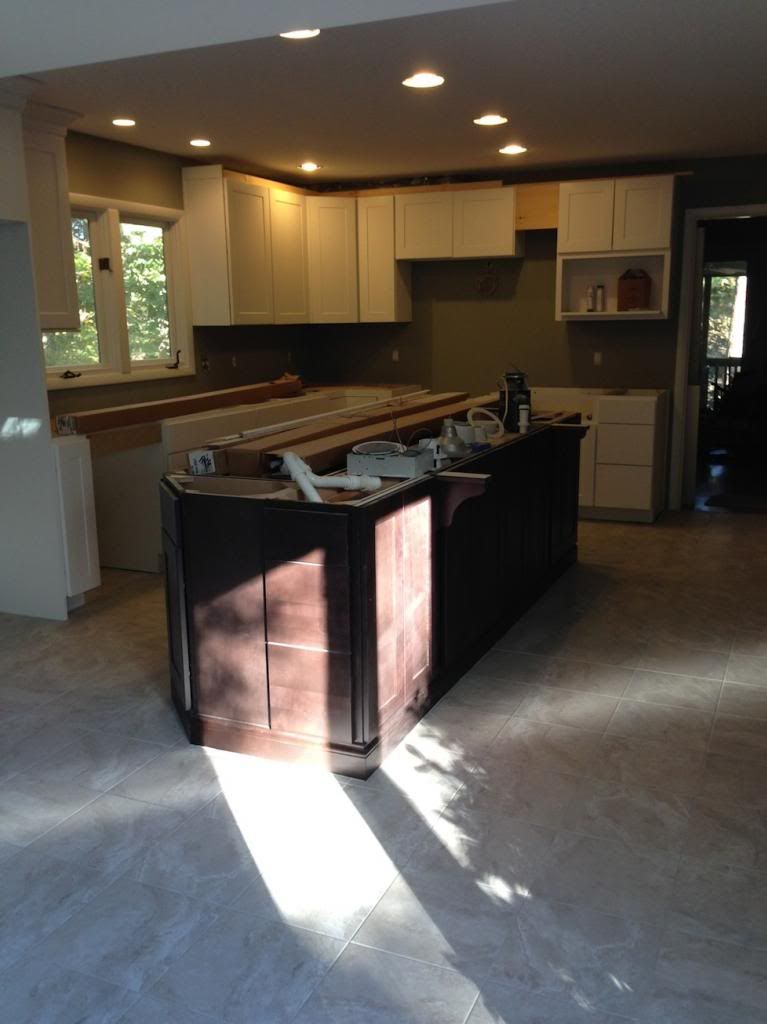 Here's how they handled the HVAC register. It will still be a pretty useful cabinet, including a functioning drawer.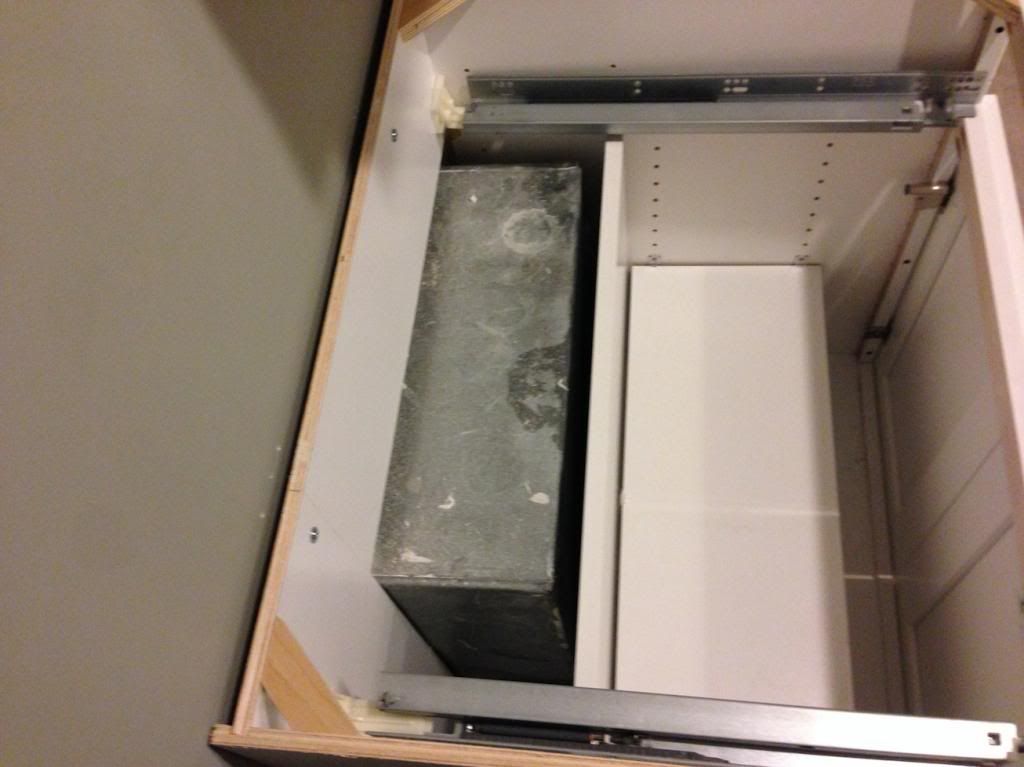 So far here's what's installed:
Cabinets: Wolf Shaker in White and Dark Sable
Tile: Idea Ceramica in Tuscany Grey
Paint: Sherwin Williams Matte Enamel in Rare Gray
Quartz will be coming next week :)