NO or Few Uppers - What is your take?
For those of you with few to no upper cabinets...where do you put your glasses?
Do you have everything in drawers?
How many do you have and do you wish you had MORE/less?
I am considering a floor plan with the kitchen only against one outside wall and keep debating back and forth on if I can or should try to squeeze a window in somewhere, as drawn it doesn't have one. The dining room will give it plenty of light (I have seen a picture of a similar layout and it didn't feel dark at all) but there is just something about having a KITCHEN window that makes me hesitant. I'm not loving the peninsula either but that's a post for another time (but feel free to comment if you feel moved to do so).
Here is the kitchen/dining area: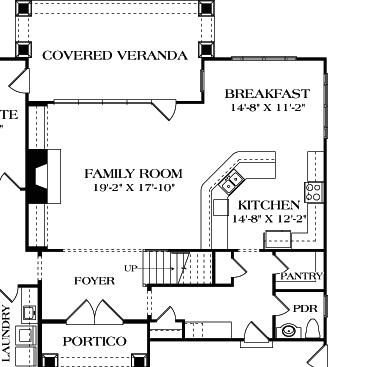 Thank you for any and all comments/experiences.