New Kitchen Layout Input Please
My wife and I are building a new home and I would like to get your take on the current kitchen layout done by the architect. Particularly, how is the flow and functionality of this kitchen?
I don't think it meets the traditional kitchen triangle standards but I am starting to read about this functional proximity concept. How would you improve on the current layout to maximize efficiency and flow?
We typically only have one of us in the kitchen to prepare the meals. Though often I am putting away the dishes or getting clean dishes out of the dishwasher when she is close to done with the cooking, but looking for clean plates.
Thank you for your insights.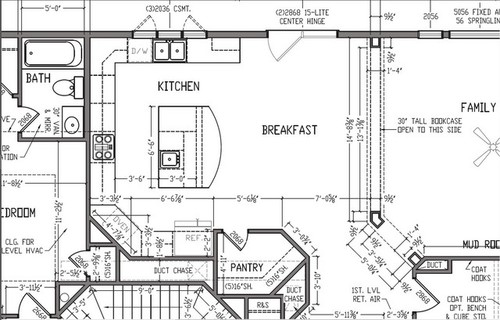 Here is a link that might be useful: