Want to change out a portion of my backsplash, need opinions!!
gardenwebnewbie
October 1, 2012
I posted a message a few weeks back when I noticed that my brand new travertine backsplash had a pinkish hue once it was installed.
So as not to repeat, here is the link if you are interested:
http://ths.gardenweb.com/forums/load/kitchbath/msg0818483721277.html?1f080b243f4196d4ce1cf59094c5c81b&rnd=hQWJE
UPDATE and different advice needed!
I am not entirely sure what exactly bothers me about the existing backsplash. Is it the travertine? Which by the way, now that my flooring is in and LED lights have been installed, is not as pink as it once was. Is it the onyx mosaic and it's coloring that is the problem? It blends with the travertine but I don't think it flows with the granite, even now that it has been enhanced and sealed. Do I need to redo the entire backsplash to make it work (and risk ruining the cabinetry during the demo) or do I just need to replace the mosaic in the bottom row?
So...that thought brings me to my next dilemma. In the past four weeks I have literally looked at hundreds of tile samples. This granite (Juparana Persa or Golden Beach) is SOOO hard to match! Husband doesn't like glazed, glass takes on too much of a green tone once up on the wall, a product was discontinued, etc. It seems I hit a full stop every turn I made. Until I found a 1 x 1 glass/slate/metal mosaic that are the perfect colors for the granite - gold with darker tones to pull out the dark accents in the granite.
I I think it might be too busy of a material to place on the whole backlsplash...or would it? Are the copper accents cheesy? I have contemplated possibly dabbling a little Oil Rubbed Bronze paint on the copper areas (time consuming but would be worth it if it looked great) to better match the cabinets and the ORB.
If you don't think this is the answer, please be honest. I am at the point where I don't know what is right anymore and what is wrong. If you have any suggestions, please, please I would love to hear them!
I am going to attempt to add pictures directly to this post, but if it doesn't work, I will also add the photobucket link at the end of the post.
Existing kitchen (faucets, etc. have been installed since pic)
First two pics are older, the rest were taken today and the backsplash has
been sealed and enhanced with Miracle (maker of 511 sealer) products.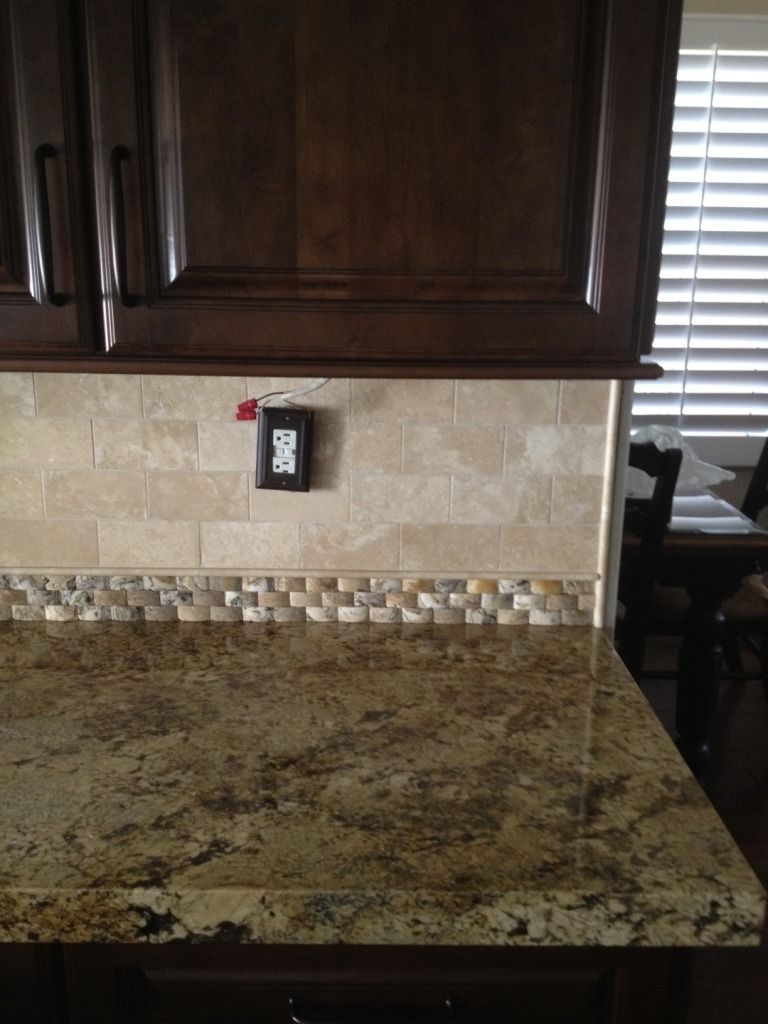 And this is the new mosaic that I found. If I just replace the bottom portion of the backsplash, does it blend with the travertine? Is it too busy or too gaudy with the copper accents? Is it too busy to carry it up as a bull backsplash? Should I leave well enough alone and keep the backsplash as it is?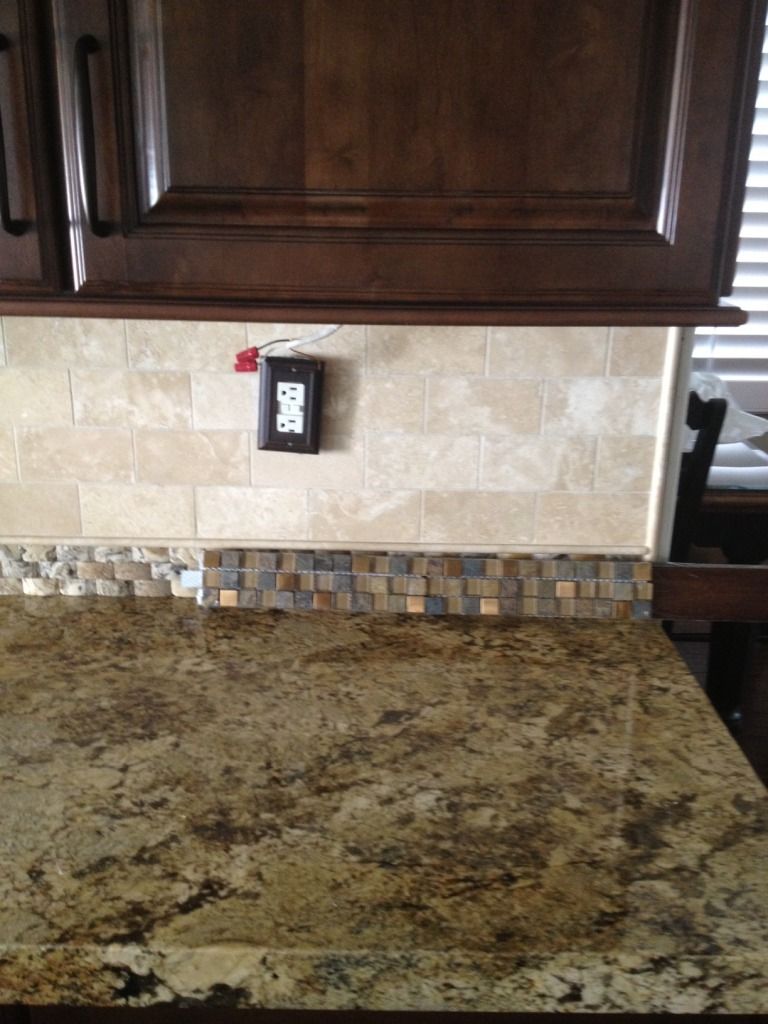 http://s1153.photobucket.com/albums/p507/gardenwebnewbie/
Here is a link that might be useful: GardenWebNewbie's kitchen backsplash