Juparana Persa Granite - Please help me choose one of two crackle
gardenwebnewbie
October 31, 2012
Yup, it's me again. O_o
While I am still on for the Grazia Rixi in Creme, my mind continues to wander over to the Adex Hampton Crackle in Sand. It was the first tile that a designer presented to me months ago, however at the time my family wasn't on board with a ceramic vs. a natural stone so I dismissed it.
I have been able to see in person in my kitchen: Walker Zanger, Adex, AnchorBayTile, Sonoma, Daltile, Emser, Grazia, Jeffrey Court and Adex. The Adex and the Grazia are the tried and true front runners.
The pro's of the Adex is that it comes in both a bevel (which I like) as well as a smooth as well as has actual bullnose field tiles (is that the correct term?) vs. Grazia's separate 1/2 x 10" bullnose piece that would have to be used on the end of two runs as well as where the tile turns and covers the inside of my window frame. So essentially, there would be a need for a fair share of edge trims. Adex is also less expensive which would be a huge plus for us. The only con that I can see is whether the color is the right shade as it is a bit deeper in color than the Grazia.
I have recents pics from this week. Adex vs. Grazia in that order and then shown in several areas of my kitchen. I also have pictures of my granite in cutting board form propped up against in the same elevation as the backsplash tiles would be. I also have a picture of A2gemini's gorgeous kitchen which if you look closely you can see a sample of the trim piece I am referring to as well as a kitchen with the Adex in Sand.
Please, please give me your thoughts and suggestions as to which one might be the true winner for my hard to please granite.
Kitchen has been measured and I am waiting on the labor estimate! YAY!
Here are just a few pictures, many more at the link at the bottom. Adex is on the big sample board, Grazia tiles are the single ones or attached to the poster board.
ADEX and GRAZIA side by side: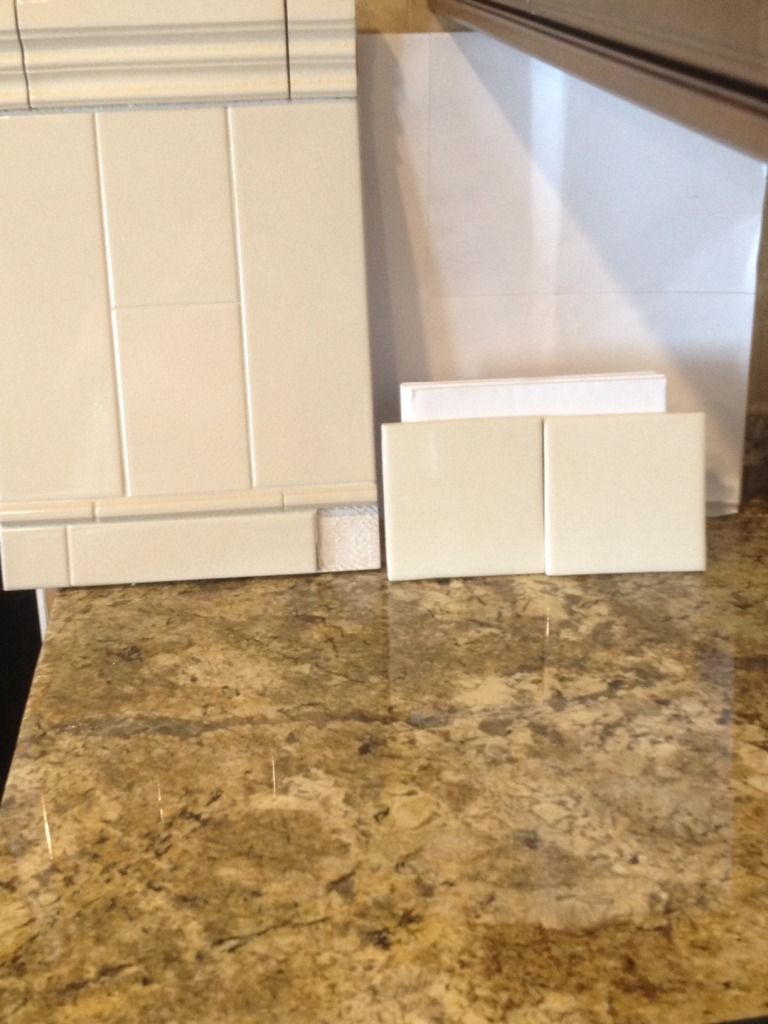 Adex:
Grazia: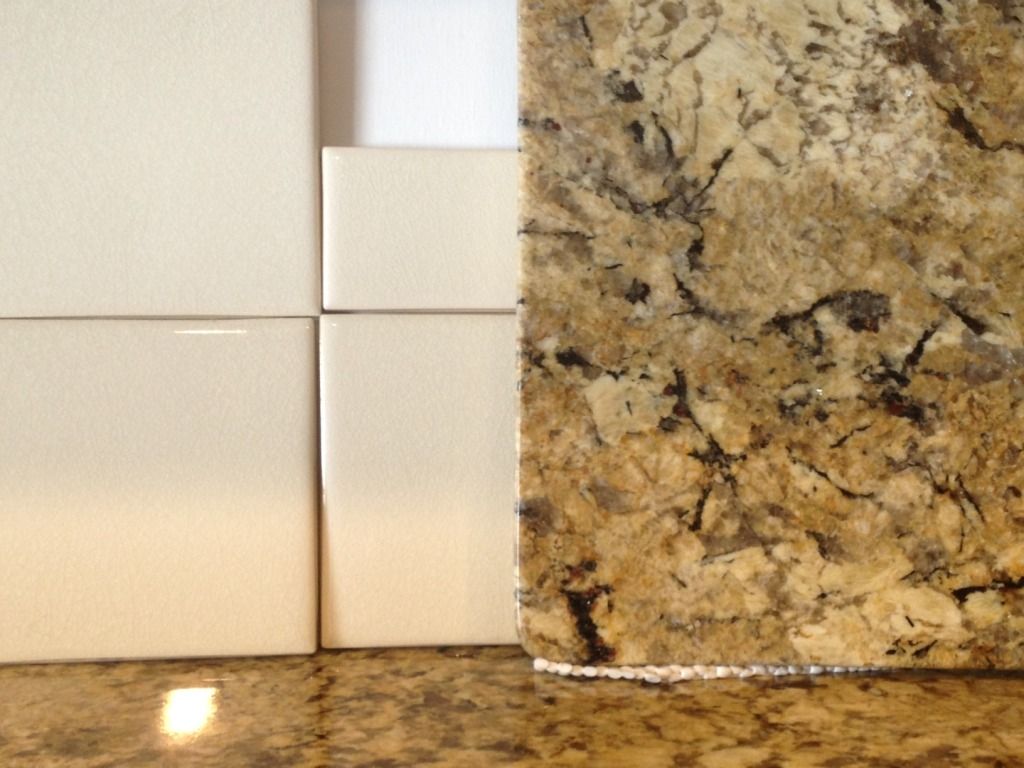 Adex: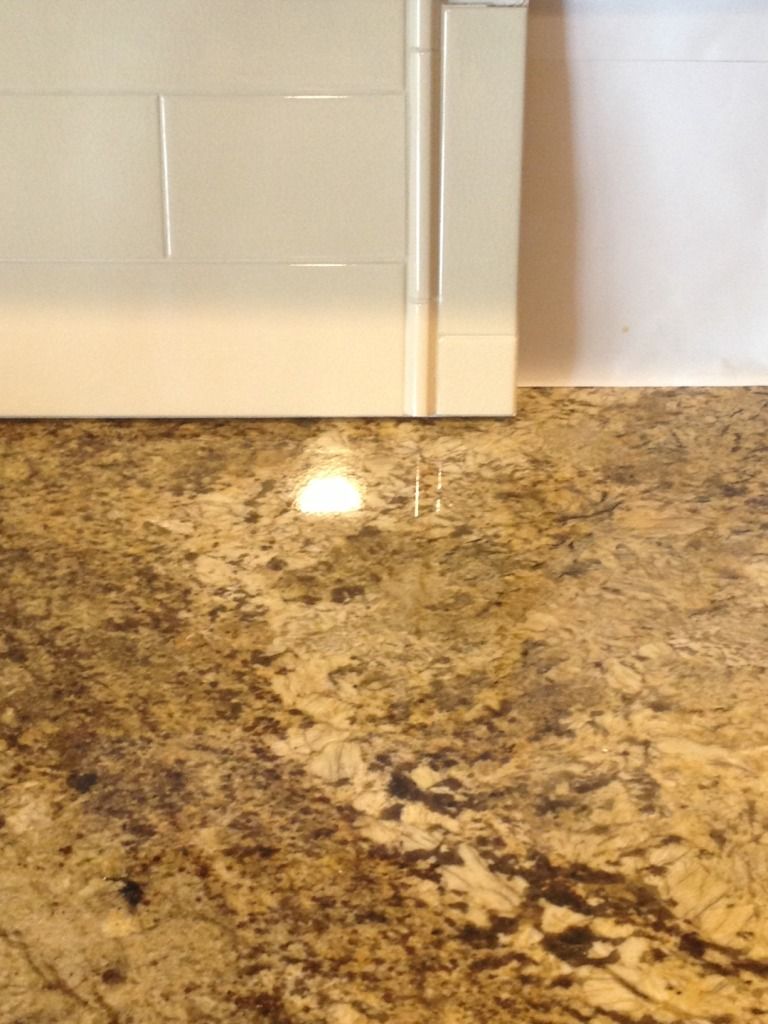 Grazia:
Adex: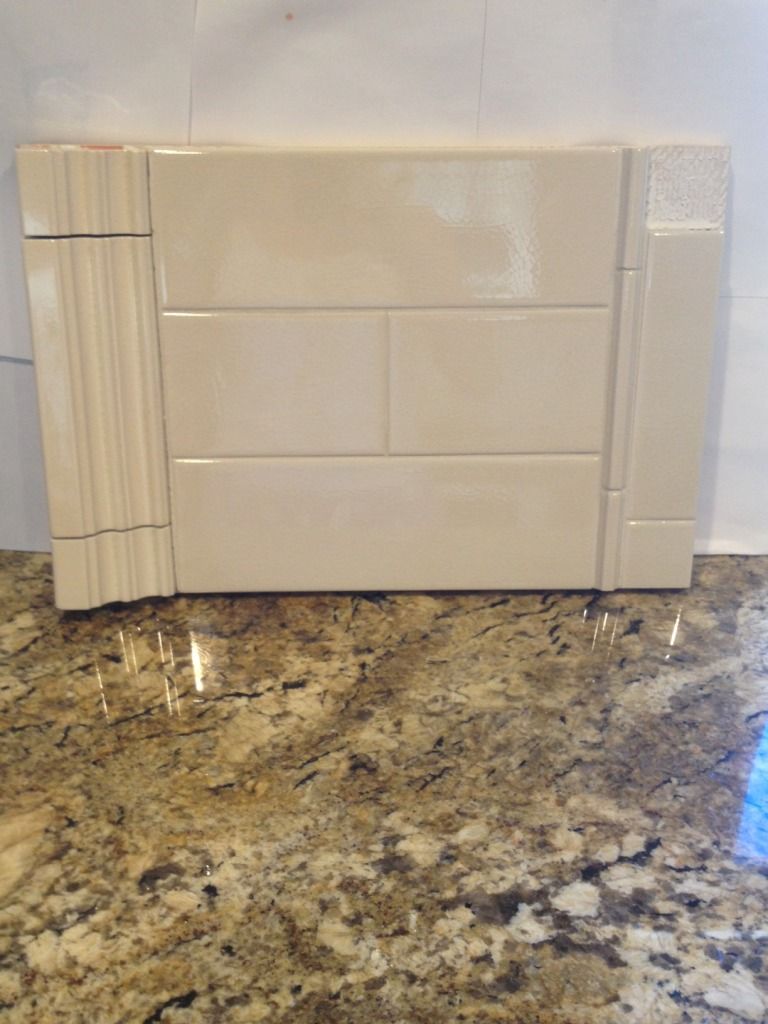 Grazia:
Here is a link that might be useful: Juparana Persa granite paired with Adex Hampton and Grazia Rixi