Opinions on Grazia Rixi Crema BS AND crackle vs. glossy
gardenwebnewbie
October 8, 2012
I love the thought and look of neutral subway/brick ceramic tiles paired with granite. I am going for a cleaner and brighter look, and due to circumstances where a travertine backsplash turned pink on me, I am trying my best to make that happen.
Taken from a model home, this is the look that I am veering for although with a more subdued creme vs. the start white in this tile.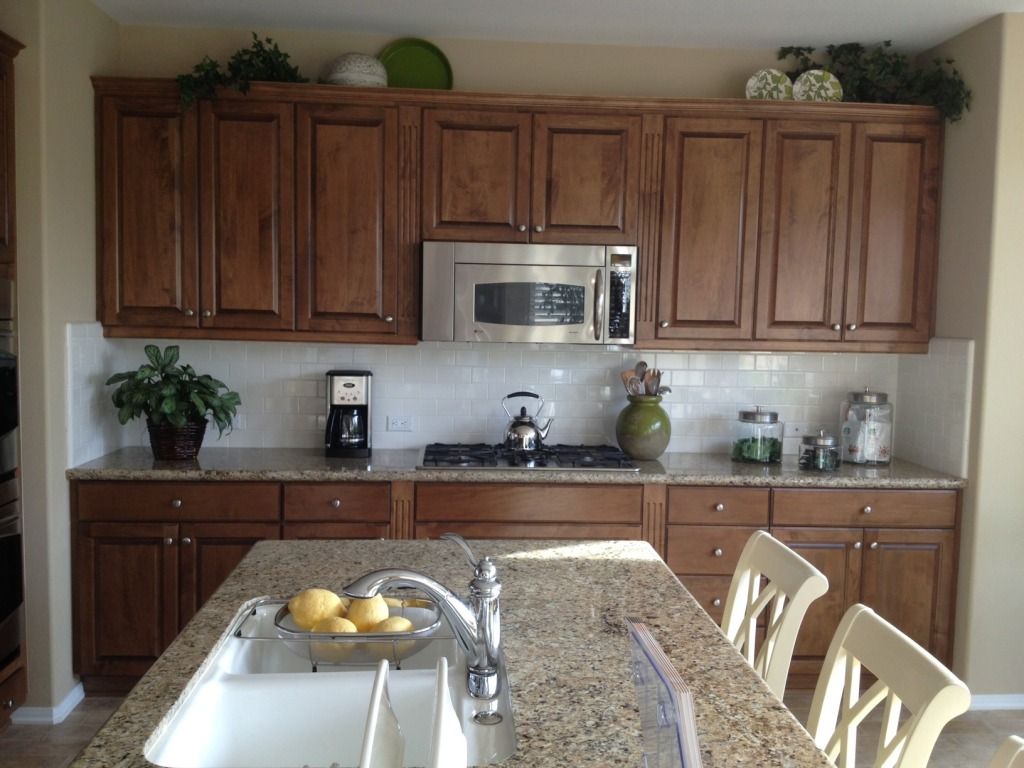 I am unsure of the hard and fast rules of whether or not the exact color of the tile HAS to be plentiful in the granite or if it compliments the granite that would be OK as well. My granite has a lot of gold in it with some flecks of creme/ivory throughout, but there are a few areas where there is none.
Due to the many fabulous suggestions of members here, I was able to find a tile that I really like. It's by Grazia, the style is Rixi and the color is Crema. It is ceramic with a crackle finish.
Do you think it blends well with my granite and/or do you see any glaringly obvious reasons why I shouldn't choose this for my kitchen?
I also like the tile because it has the crackle in it. However I am needing opinions on whether or not crackle seems to be a classic or will I tire of it? Is a glossy tile without crackle in the same exact shade a safer bet?
Thanks! (more photos at link)
These first two photos are very true to my granite color and the tile color.
Here is up on the wall. I am not sure if it's because of the poster board I put up to cancel out the other backsplash or just my iphone, but the granite in real life is NOT this yellow.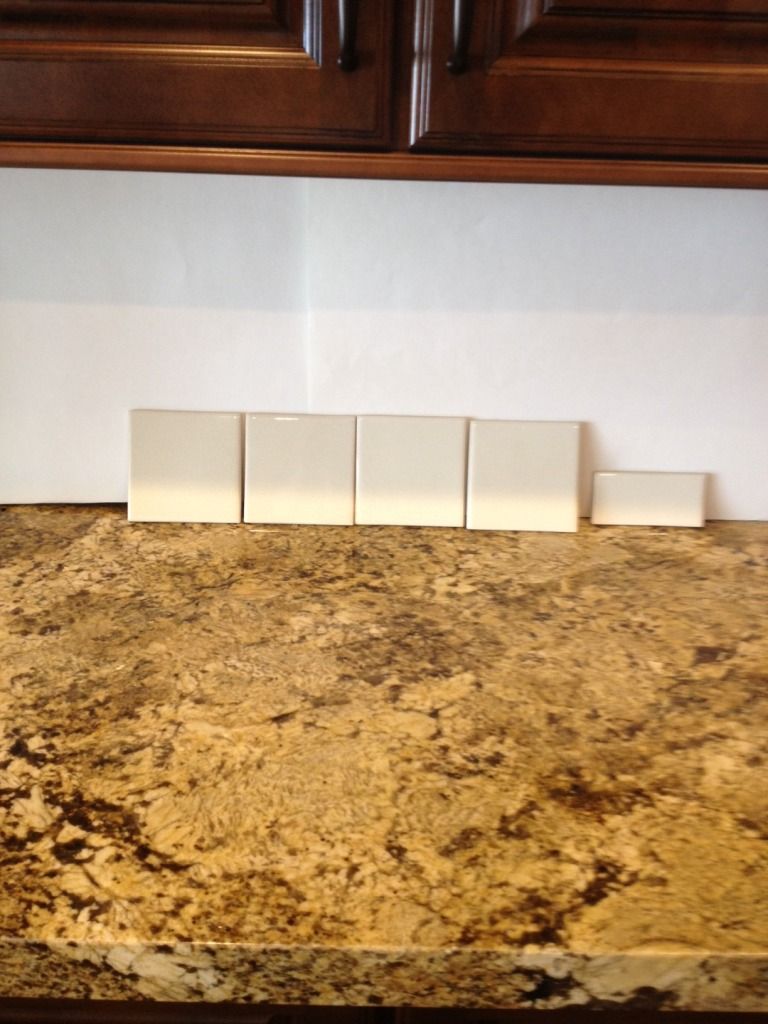 In a shadowed part of my kitchen where the existing travertine shows up the most pink.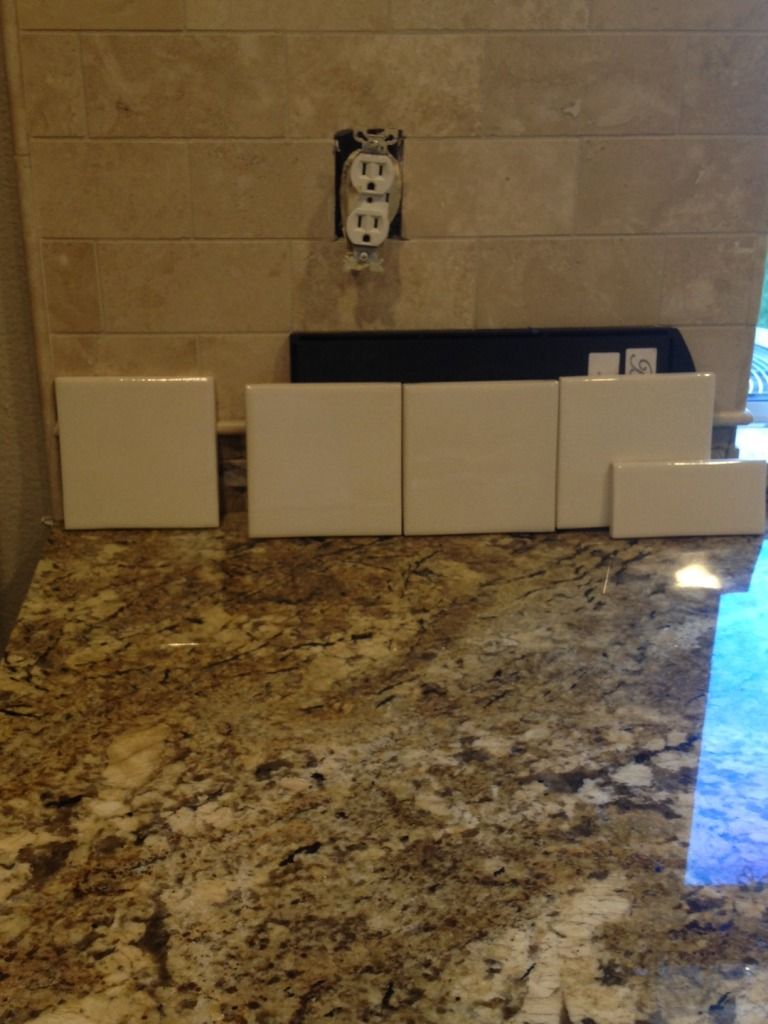 Here is a link that might be useful: Grazia Rixi Crema