Buying this house: kitchen feedback requested!
olivesmom
October 23, 2013
We have been looking to either build or buy a home for sometime now. Up until now we hadn't found the right house or lot. We recently expanded our search area (again) and found a house we love. The kitchen layout is quite different though, and so I'm looking for feedback from the TKO.
The house is at the top of our price range and we will not be able to remodel the kitchen for a few years I imagine. And even when we do remodel I do not think we are talking major remodel, just new cabs/countertops/appliances- that sort of thing.
I've thought about it, stood in the kitchen trying to imagine what it will be like and I think it will be okay. But maybe I'm not considering some of the critical things that others here might see. As far as our needs, we are a family of four with two young kids. I cook a lot, mostly from scratch. Since I do the vast majority of the cooking I really only need a one butt kitchen, but I do need there to be space for someone to walk in and get a drink or something, without getting in my way.
The first thing I should point out, probably something most will object to, is the fact that the kitchen is sunken. It is two steps down from the living room and another two steps to get out to the back hallway and formal dining room. While not ideal, the sunken kitchen does help close off the kitchen somewhat which is something I like.
Here are the listing pictures:
View from the living room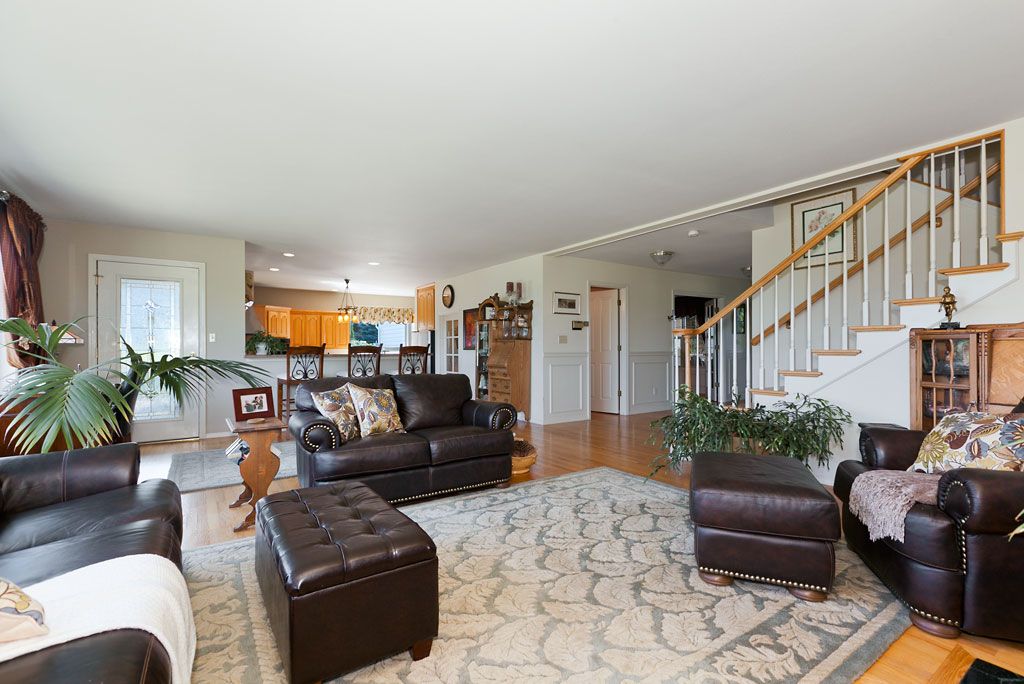 Looking out to living room. The walk in pantry is behind the glass door to the left.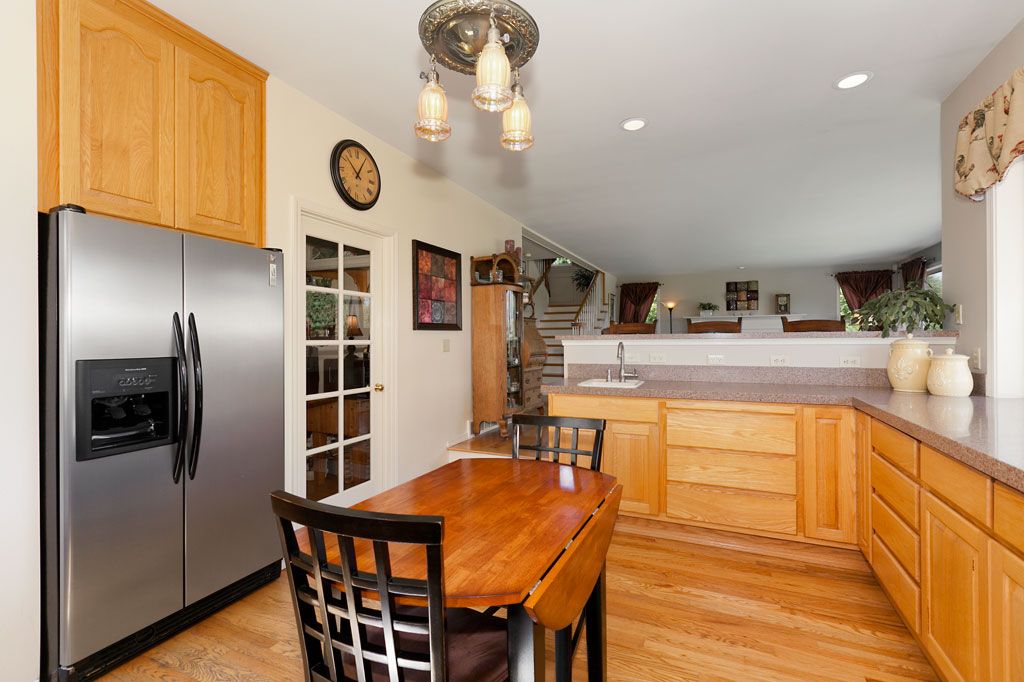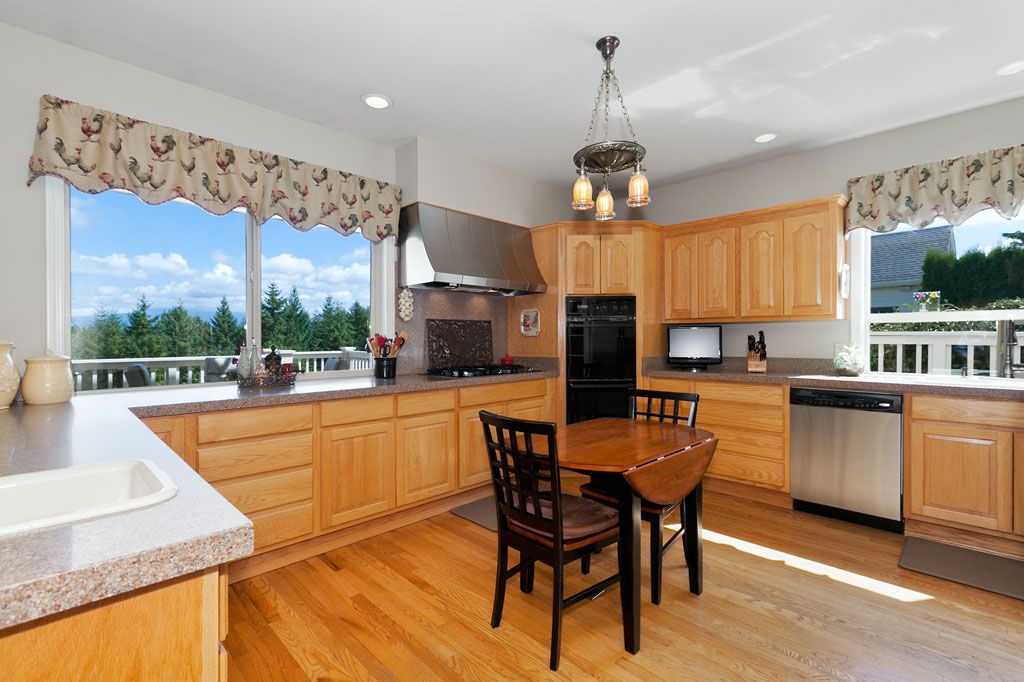 Formal dining room is just above the steps to the right.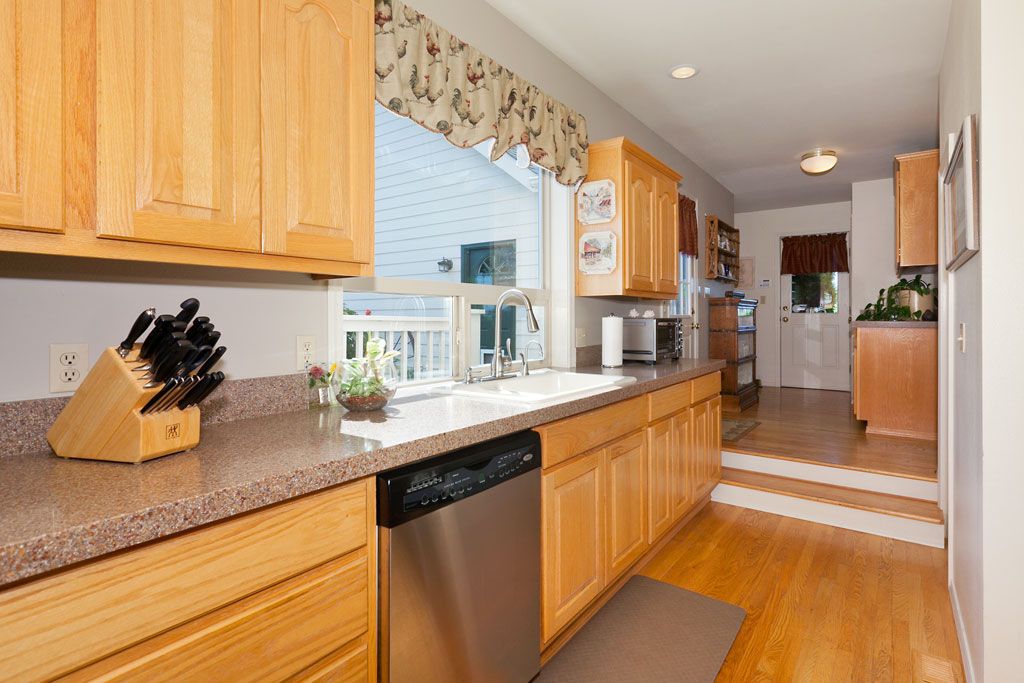 So what do you think? I wish there was more space for an island. I do worry about landing space for the fridge. I need to go back and open the dishwasher and see how much space there is to walk around (if any). You could cut through the pantry I suppose as there are two doors.
Thanks in advance for your feedback.