Photoshopped Arabesques ready for Reveal
beekeeperswife
October 9, 2012
I am so grateful to all of you who took the time to share your opinions about the gray vs white grout with my arabesque tiles. Each and every one of you made excellent points.
The status report is this: Nothing. We will be tiling this weekend. I have not heard yet from the photographer to see when drop-dead deadline is.
I'm hoping that once the tiles are up, it will be clear to me which way I should go with the grout.
Corgimum was so kind to squeeze in some photoshopping this past weekend. I have photos of the tile with gray for you to look at.
I think that if we do the gray, I'm hoping the grout lines might be smaller than in the photos below. I think with the white, they were very wide, I'd like to see them smaller if possible.
Slush, do you think it's possible since the tiles seem "tighter" than the last time I did this?
Please notice that the tile has 2 different heights. I thought for sure I'd be taking it up to the height of the bottom of the hood, but I'm not sure how that will look now with the raised panel on the end of the cabinet. Again, I'll have to make that call later. My 2 choices are the height of the warming shelf, or the bottom the hood. I thought the bottom of the hood will give me a smoother transition between the 36" wide stainless sheet and the 42" hood.
But here you go.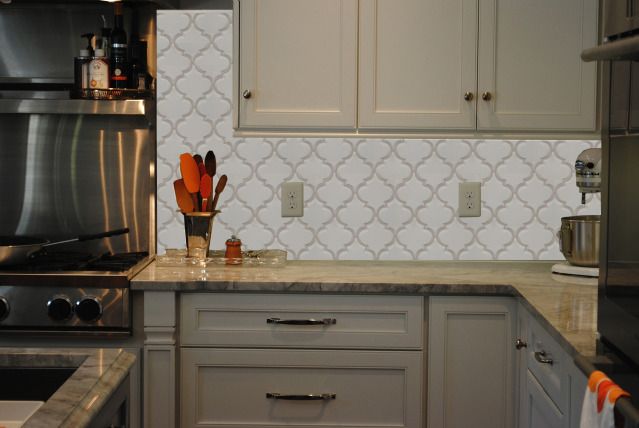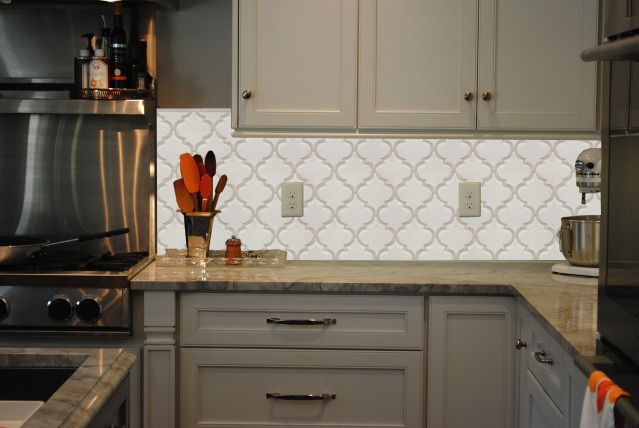 Thanks for looking.
Bee