Can anyone find this light?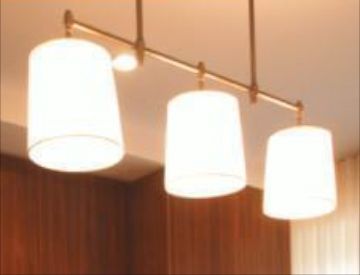 I tried running a Google Image search and came up empty. I cropped it from a real estate image over on Home Decorating. I think it would be perfect for my kitchen, over the work table.
The down light is essential. After living in termite central, I cannot deal with fixtures where bugs can lurk and die. Even if my current state doesn't have swarming termite season, some things just cannot be unseen.
Love the brass and the more modern glass shade as well.
I know miracles have happened here in terms of people finding things...