Gel staining cabinets!
Hi everyone! This is my first time posting here, but I've been "stalking" the forum for awhile now.
I'm so thankful for this forum because it gave me the idea to gel stain my cabinets. I've been wanting to give my kitchen a little face lift but didn't have a lot of money to do so. My husband and I just got married about a month ago and have decided with some of the money we got that we'd begin the face lift! We're going to get new appliances, hardwood floors and new countertops. Then I stumbled upon celtic moon's tutorial on gel staining and decided I had to try! I needed a test subject first though to make sure the process was really as easy as everyone made it seem. So I did the gel stain on our small bathroom cabinet. We were planning on replacing it with a pedestal sink in the future so if it turned out horrible it wasn't a big deal. But...it actually turned out so good!! I'm so excited and am really thinking about doing the kitchen too.
Here some before and afters of the bathroom.
Before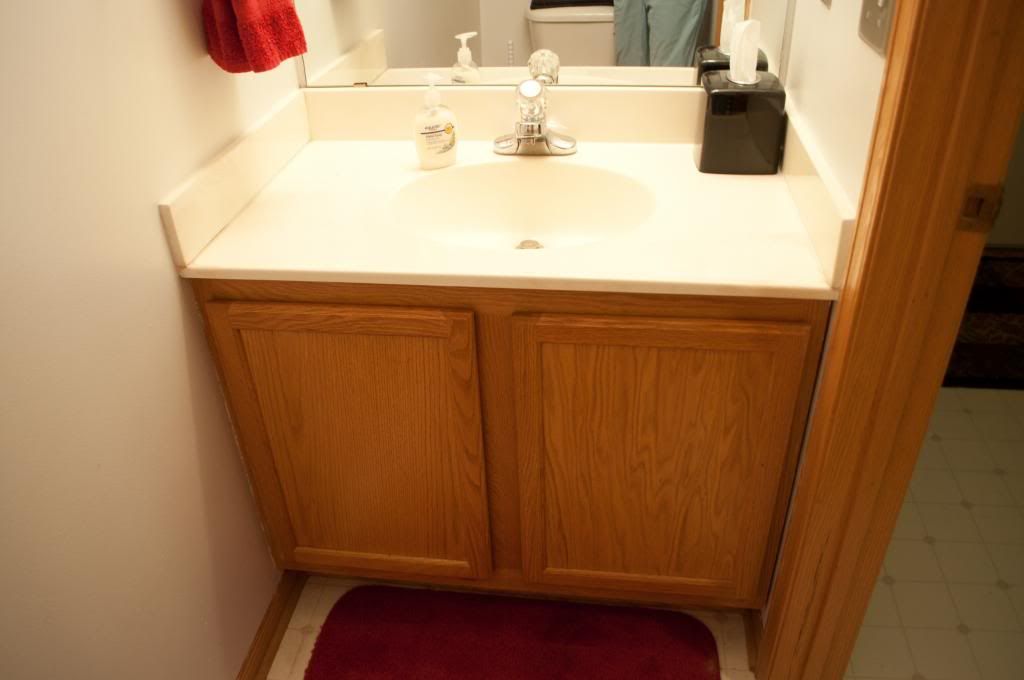 First coat... streaky and ugly, yikes!
First coat
Second coat.. looking much better!
And the finished product!!
Before & after