staining kitchen cabinets
Hi All
I am a first time condo owner and am pretty happy with the purchase, except the kitchen. I was originally thinking about replacing the white appliances with stainless steel but this trend seems to be on its way out. Now I'm thinking about keeping appliances and re-finishing cabinets.
Problem is, the kitchen cabinets do not go with white appliances. I'm thinking about cherry staining cabinets to give them red hue and match the flooring. Or maybe i should paint them to match the bathroom cabinets in the picture?
I'd appreciate any ideas and suggestions - my head is just spinning thinking about this!
Thanks,
Jan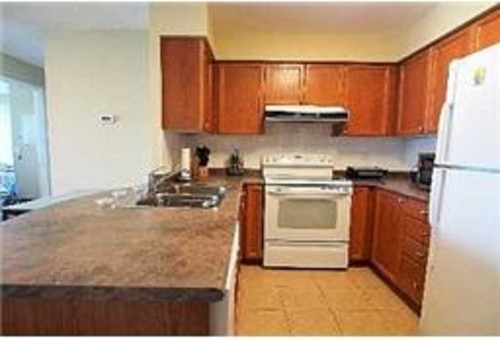 This post was edited by jansy1985 on Sun, Oct 6, 13 at 12:53