Vertical or drawer storage for pans, pics inside - help me choose
Good morning all :)
I've been perusing the kitchen forum for months now getting ideas together for our new build this Spring. I really want vertical storage for cookie sheets, pans, etc.
Here are some samples I've culled from you all:
Don't know whose this is but I really love this one:
One from Buehl which is great...love the short horizontal shelf underneath:
This is from sabjimata - I really like the drawer idea, too: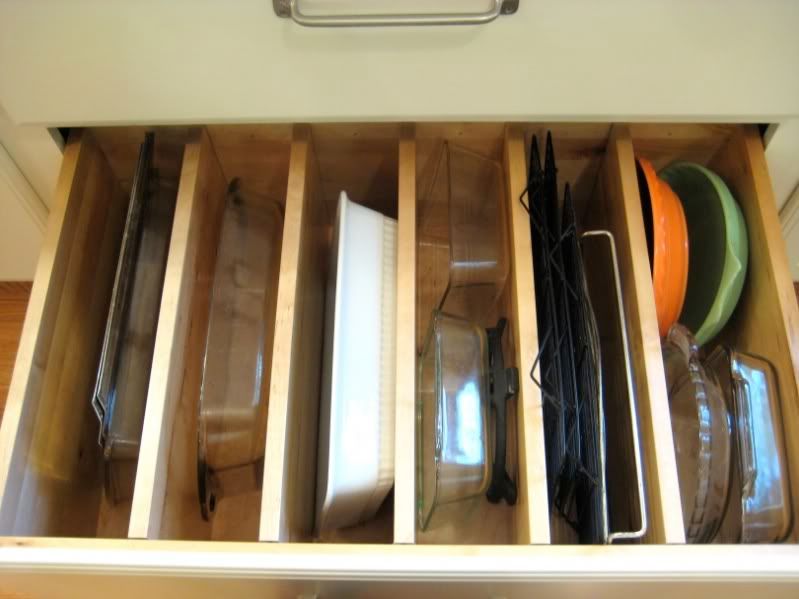 I initially planned to have this storage above my fridge. I'm tall so there is no problem. But, I will also have lots of drawers. One advantage I see with the drawers is you can store multiples items in the same space whereas the up-high I couldn't do that. But, the area above the fridge is a great use of space & I can always store the small items elsewhere. Hmmm, maybe I can do a mix of both?
If you have examples of yours - I'd sure like to see...thanks! :)